One CMS for Warfighting and Maritime Security Operations
With its certified openness and scalability of the underlying architecture, Thales delivers a modular Combat Management System, matched to a variety of mission profiles and to a variety of vessel types.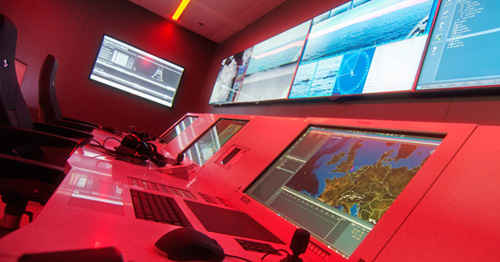 Based on a recognized fire control capability worldwide, TACTICOS combines Combat Operations and Maritime Security Operations in one CMS. Open standards technology and a massive amount of subsystems interface implementations, make TACTICOS the core of the mission solution. With new looks and new features which are carefully designed for mission packages and are released according to the TACTICOS roadmap. This year's release enables customers to: 
Set up networks in coalitions with secure internet access with ease
Quickly recognize traffic trends and anomalous behaviour
Discover relations between contacts of interest emitting AIS and ADS-B
See compact and light-weight consoles fitting large and small naval vessels
Apply 3D net-centric training integrated in TACTICOS.
In addition Thales offers dedicated mission packages such as Anti Air Warfare clusters, Fire Control clusters and Tactical datalink solutions.
Chosen by leading Navies
TACTICOS technology is used on board more than 200 ships (from small patrol craft to full-size frigates and destroyers) operated by 25 navies. Those include the U.S. Navy as well as navies in Asia, Europe, the Gulf region, Latin America, the Middle East and North Africa. Capabilities for Maritime Security Operations are commonly developed with the Software House of the Royal Netherlands Navy.