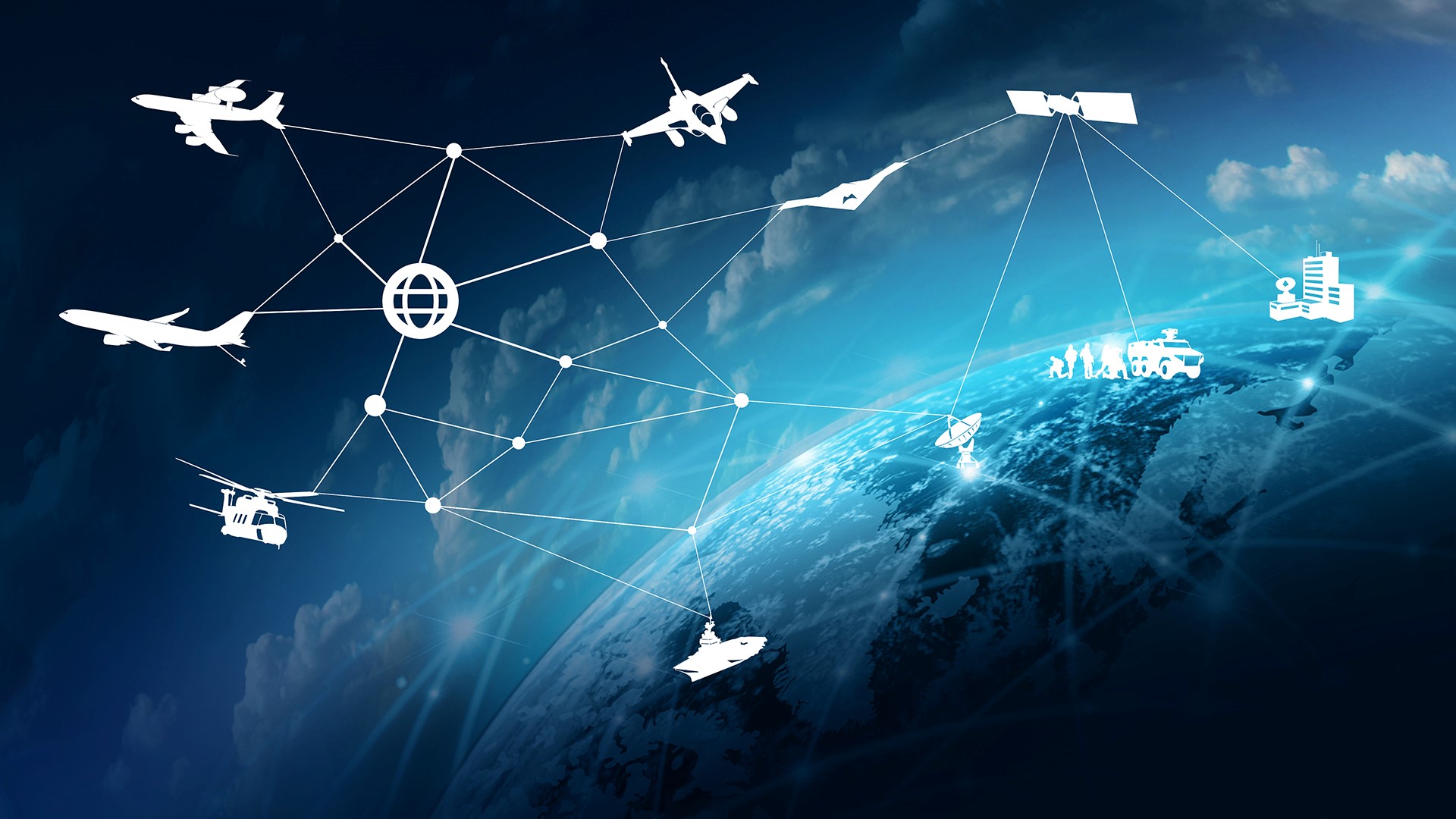 Military forces need pervasive, secure communications capabilities from Air Operations Centres (AOC) and headquarters level up to aircraft operating over national territory or in overseas theatres. With aircraft typically deployed far away from AOCs and headquarters to perform their missions, forces rely on Ground-to-Air Networks (GAN) and fixed or deployable secure connectivity solutions to provide end-to-end secure voice and data communications services. These include all the services required by military air traffic control as well as Combined Air Operations Centres (CAOC).
To meet these requirements, Thales proposes Packaged Modular Solutions for both NATO-interoperable and sovereign operations relying on best-in-class Nextw@ve and SYNAPS V/UHF radios, the Toplink tactical datalink suite the NEXEN smart communications server.
Key benefits of Packaged Modular Solutions for Ground-to-Air Networks and end-to-end connectivity:
 
One-stop-shop and modular architecture: Turnkey solutions ranging from equipment supply to complete systems including commissioning.
 
Open, customisable solutions: Based on a secure Open IP architecture for the radios, datalinks and communications server, Thales solutions can be readily customised and interfaced with C4ISR mission systems.
 
Tailored to customer security requirements: Thales's Ground-to-Air Networks and connectivity solutions draw on the company's long-standing experience with numerous customers. They have been qualified from Restricted level up to NATO Secret Level.
 
High-performance radios and waveforms: with the Nextw@ve and SYNAPS families (V/UHF), the MSN and TRC families (HF), Wide Band Data Links, MIDS-LVT, Toplink, TMA and µTMA, and high performance waveforms, Thales solutions are at the leading edge of technology.
 
Low-risk integration with third-party systems: Thales draws on its long experience with lead systems integrators and aircraft manufacturers to guarantee smooth integration of its Ground-to-Air Networks and connectivity solutions with the customer's system.