The Thales Cogent Mugshot System (CMS) provides a Web-based, service-oriented, modular mugshot photo investigative tool for law enforcement agencies. Users can easily create and edit lineups, mug books, and booking records with its user-friendly navigation.
This solution is part of our biometric software portfolio​ dedicated to Law Enforcement.
User-friendly, scalable, accurate​
​Law enforcement agencies can securely access the CMS database and search for suspects immediately from the crime scene or patrol car through a standard Web browser; no dedicated software is needed. 
Running on a commercially available backend server, CMS uses a NIST standard interface that seamlessly integrates with Thales Cogent's products, third-party AFISs, and LiveScan systems.
CMS lets users search for candidates using a list of basic criteria or through an advanced query tool, providing a high degree of flexibility to conduct searches or comparisons. Lineups can be viewed on-screen or printed, while mug books can be securely viewed on-screen through a "witness mode." 
CMS also allows users to create: 
suspect records, 
lineups, 
wanted posters, 
investigation activity logging.
CMS is available as part of a complete booking system or as a standalone mugshot information system. Customized integration with Thales Cogent's AFIS and Thales Cogent's LiveScan System allows agencies to tailor a system to meet their operational requirements.
By sharing a common database structure, redundant data entry is virtually eliminated at sites where the system is purchased as a complement to existing booking systems.
​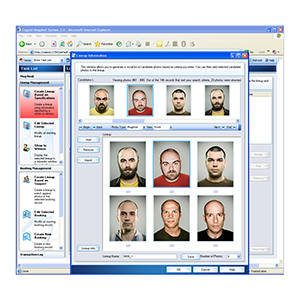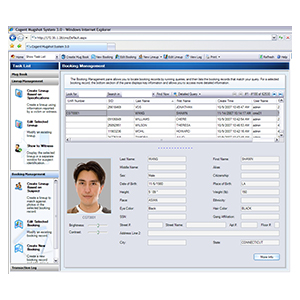 Product Highlights:
Create mug books
Create lineups based on suspect or search criteria
Create, locate, or edit existing booking records
Key Features:
100% Web-based solution
Role-based access
User-friendly, intuitive graphical interface for witness presentation
Capture or import multiple mugshots as well as scars, marks, and tattoos
Photo normalization
Report generation
Scalable to meet the unique needs of your agency
Record retrieval and lineup creation
Supports data import and export
Interfaces with other law enforcement systems
NIST-compliant
Context-sensitive help
Fully-integrated with Thales Cogent's AFIS products
Custom workflow integration services are available
Facial recognition (optional)