​​​​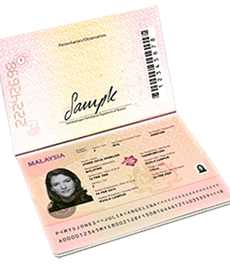 A key element of the Malaysian e-passport or  ePasport Malaysia in Malay is the polycarbonate data page supplied by Thales since 2013​. The first data page was chipless  and in 2016 the electronic polycarbonate data page was introduce in Malaysia. The data page meets the highest demands for security and fully comply with the ICAO standards.
As one of the worldwide pioneers of this technology, Thales has gained substantial experience and expert ​knowledge since the launch of the world's first polycarbonate identity card in 1995, the Swiss identity card.
​​
Blending security and design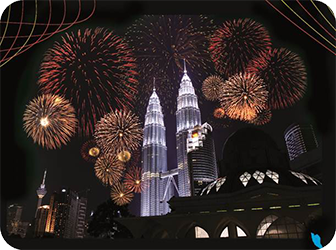 The current polycarbonate electronic data page features a variety of built-in security elements including the groundbreaking and exciting true-color UV security elements based on innovative Thales Gemalto True Vision solution.  It offers high-resolution UV images with high brilliance and outstanding colour reproduction such as the spectacular skyline of Kuala Lumpur (see picture). 
It expands new design possibilities and protects the document against duplication and reproduction.
Malaysian authorities also selected the highly flexible and patented passport data page hinge with the integrated UV printing element which guarantees secure and robust sewing of the data page into the passport booklet.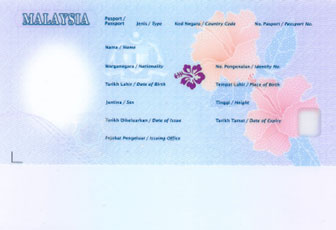 The data page, hinge and security elements designed in Switzerland by Thales have a lifespan of 10 years.
In this project, the company​ is a key supplier to the General contractor Datasonic Technologies in Kuala Lumpur/Malaysia.​
As of 1 November 2016, the renewal of the Malaysian e-passport can be done online​.
Passport security design guidelines
At Thales, we believe in taking a comprehensive approach to security. That's why we strive to provide secure, durable and innovative solutions. 
We also offer extensive experience and support, enabling our customers to meet their expectations for distinctive documents that are as secure as they are attractive.
When it comes to fraud techniques and security features, you may have experienced the challenge of getting a clear and updated picture. 
If you're looking for some useful tips to passport security design​ that you can use, then you'll like this exclusive dossier.