Laying the foundation for resilient, efficient, secure smart meters
Smart metering is changing the way energy utilities are doing business.
However, for the industry to reach its true potential, smart meter vendors should seek to benefit from the latest cellular connectivity breakthroughs and revolutionise their old processes. Here you can compare traditional operations with new functionality, including Global Connectivity and Easy Device Lifecycle Management.
Step 1. Complex vs. Simple smart meter design
In the usual smart metering design process, manufacturers need to source connectivity components for their devices from a variety of suppliers, making this process time consuming and costly.
Thales offers IoT LPWAN modules that include all the components required for connectivity in one convenient package! This means that metering manufacturers can simply use a dedicated Thales Cinterion® IoT module with a pre-embedded ´one-fits-all´ IoT eSIM and state-of-the-art credentials that will secure future communications.
This vastly reduces design time, cost and complexity therefore improving time to market.
Step 2. Complicated regional production vs. Easy global production
Traditionally, smart meter manufacturers need to be flexible in order to accommodate a variety of SIM cards from different cellular Mobile Network Operators (MNO) based on DSO*/MNO contracts. These SIM cards are very often soldered down, which means meters come from the factory into the programming centre already exclusively assigned for use with a specific DSO and MNO. Juggling meter variants requires complex and time-consuming logistics and SKU* management, which ultimately drives up the cost of devices.
Thales offers an industry-unique connectivity solution that works with any cellular network, anywhere in the world. The innovative solution leverages existing global MNO infrastructure and virtually eliminates any infrastructure set-up for DSOs and smart meter vendors (SMVs.) The Thales "One SKU" breakthrough greatly simplifies production, storage and global logistics, enabling one smart meter SKU to serve all MNOs and destinations.
*DSO = Distribution System Operators
*SKU = Stock Keeping Unit
Step 3. Lengthy vs. Out-of-the-box installation
Smart meters often require network signal testing at the installation site to determine the strongest or most reliable network for always-on connectivity. The installation technician then decides the most suitable metering equipment configuration – essentially a decision for the lifespan of the meter!
The innovative Thales solution now allows technicians to confidently install a single smart meter SKU in all locations worldwide. The Thales IoT eSIM embedded in the smart meter works as an ´empty shell´ that autonomously provisions the best cellular connectivity for each location based on pre-defined MNOs and service provisioning rules set by SMVs or DSOs.
Step 4. Unstable vs. Reliable & flexible connectivity
Smart meter vendors and grid managers regularly face connectivity challenges including network disruption and grey zones, especially when thousands of devices are distributed across remote locations.
Data flow disruption occurs when smart meters rely on only one connectivity provider. With the Thales metering connectivity solution, smart meters automatically switch to back-up connectivity providers if the signal deteriorates.
Metering data flow continuity is ensured. No costly physical maintenance is required.
Step 5. Costly field visits vs. Streamlined remote maintenance
The success of smart meters rollouts depends on maintaining demanding connectivity Service Level Agreements, which requires continuous device software and security update.
Smart grid performance managers can trust the Thales Cinterion IoT Suite for powerful device lifecycle management. Our platform remotely monitors metering fleets, pushes secure updates, diagnoses issues, and optimises connectivity performance to prevent downtime.
No more costly, time-consuming maintenance in the field. Thales performs all of this over-the-air.
Step 6. Security, from beginning to the end of life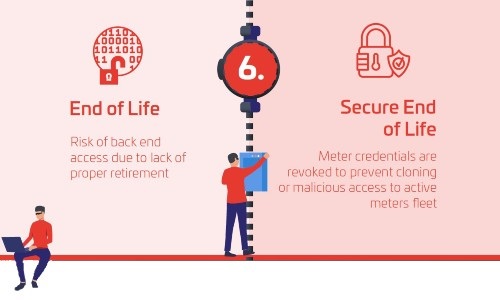 As IoT cyberattacks multiply, security-by-design is an essential approach to build and safeguard a secure smart metering ecosystem.
Strong digital identities are designed into the root of devices and embedded during secure manufacturing, but that's just the beginning. Security credentials are renewed throughout the device's lifetime and should be revoked at end of life in order to avoid device cloning or malicious access to meters and fleets still in operation.
Thales smart metering expertise and solutions support customers to securely retire devices, keeping active grids secure, even as they evolve and scale.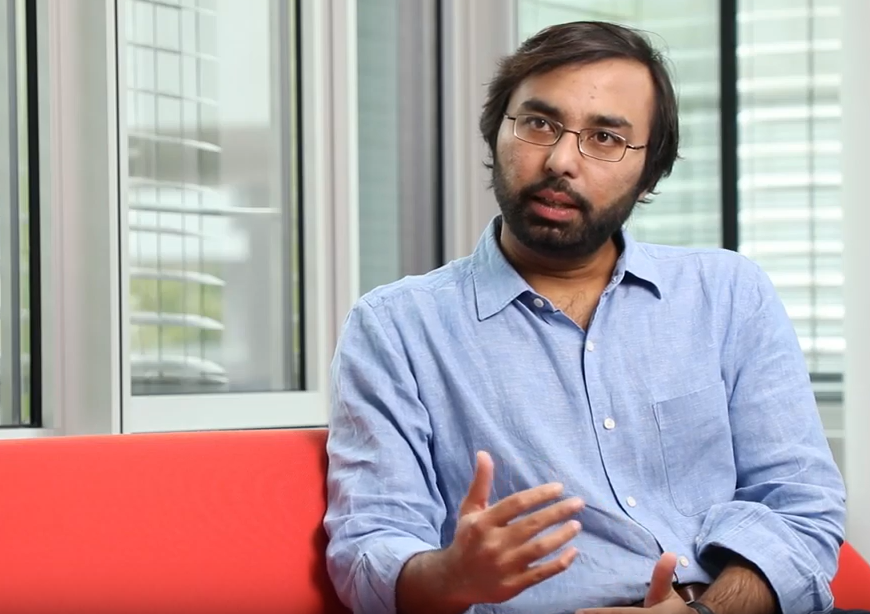 Accelerating smart metering with revolutionary IoT eSIM (PODCAST Thales with Aidon)
Petri Ounila, Director of IoT Devices at Aidon and Francis D´Souza, VP Strategy & Marketing for Analytics and IoT Solutions at Thales discuss the latest industry breakthroughs in cellular connectivity. They focus on how cellular innovations simplify daily operations for smart meter vendors, grid managers and DSOs. They also share their experience with the new, revolutionary IoT eSIM.
Listen to the podcast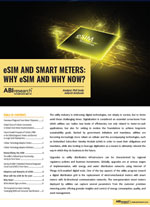 eSIM and Smart Meters: Why eSIM And Why Now?
Download this whitepaper from ABI Research to understand how to streamline daily metering operations with new technologies
Download the whitepaper