The virtual 5G network brings exponential speed, latency, and reach improvements and with it comes new business opportunities and unique technical challenges.

We focus on two questions telecom operators face when securing their devices and the network they use.

 

How can telcos adapt to the unique demands of 5G?

According to the GSMA, the world's telcos will spend around $1 trillion on 5G launches.

This is the eye-watering cost of building a new kind of network – a 'cloud-native' 5G Core that turns (mainly) physical network components into the software. 

Happily, there are plenty of upsides going with the CAPEX.

Telcos can harness the extraordinary speed and capacity of 5G to:

•    Connect 'unreachable' subscribers in remote locations previously
•    Support billions of new IoT devices
•    Slice up bandwidth so that enterprises can run their own networks

Mobile operators are now investing in non-terrestrial networks (NTN) to ensure that 5G reaches every corner of the earth.

Providers like Thales are launching 5G satellites based on the same 3GPP framework as 5G. This will enable NTNs to connect 5G devices directly without updating the chipsets inside handsets. 

Naturally, these handsets will need dedicated 5G SIMs.

Over previous network generations, the SIM has proved remarkably secure – thanks to a secure element (SE) that can perform strong mutual authentication between the device and the network. 

But telcos need to tackle the two new 5G trust challenges.

 

5G challenge #1: Securing the device

Luckily, the new 5G SIM is even safer.

MNOs can anonymise subscriber identities (which were previously transmitted in clear text). Thanks to crucial rotation management, they can also securely swap the authentication algorithm contained in the SIM.

Thales was the first company to offer the 5G SIM, available in all form factors (removable SIM, M2M SIM, eSIM).

So, Telcos can count on Thales' technologies to support them.

 

5G challenge #2: Securing the network

Securing the network itself is the second part of the 5G trust challenge.

Thanks to virtualisation, many traditional assumptions around data security are no longer valid. 

When a network resides in software, there is a greater danger of cross-contamination and data leakage.

This makes sense if you think about it.

Automation can propagate wrong decisions, malware, and leaked data. This could make it much easier for malicious actors to infiltrate.

And much of the 5G traffic won't go to the 5G core. Instead, it will head for the network edge – possibly just a few meters from where it originated.

Thales offers a range of products to mitigate these risks.

They include :

5G Rollout: Balancing Innovation with Security

As telecom operators invest in the groundbreaking capabilities of 5G technology, securing both the devices and the network remains paramount.

Thales stands at the forefront, offering comprehensive solutions like the 5G SIM, OTA platforms, and encryption services to ensure that as the 5G landscape expands, it remains a trusted and secure environment for innovation and connectivity.

The dual challenge of protecting subscriber identities and safeguarding the network infrastructure against threats is met with cutting-edge technology, ensuring that telcos can confidently navigate the 5G era.
Thales' 5G support to telcos
Thales offers a range of products and services to help telco connectivity providers better manage the 5G era.
They include: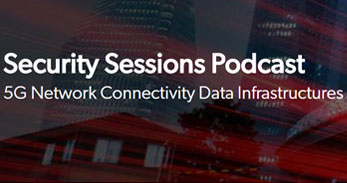 5G – With Great Power, Comes Great Responsibility
By 2025, 5G is expected to reach 75 billion connected devices globally. On the new episode of Security Sessions from Thales Cloud Security, Neira Jones sits down with Prashant Deo and our 5G expert Chen Arbel to discuss the security challenges 5G presents.
Read more
Building a 5G world we can all trust
How Thales is helping telcos maximise revenues and minimize risk in the 5G era
Download the whitepaper