Best-in-class image quality for interventional applications
Thales's Pixium® 3040F is a high-end flat panel detector specifically designed for 2D and 3D interventional radiology (vascular, oncology, neuroradiology) as well as CBCT (Cone Beam Computerised Tomography) machines. Used in interventional applications, the 3040's features (variable rate mode, zoom, multiple gains) also make it a versatile solution for general radiology applications.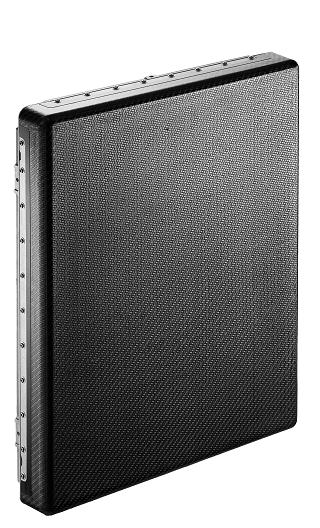 Performance: optimized for Cardio-vascular applications optimized spatial resolution (154μm pixel pitch) to ensure the best balance between low dose and high resolution.
Best-in-class image quality:
thanks to Trixell technology - Pixium CsI (Cesium Iodide) scintillator - this detector offers an excellent and consistent image quality. Its high DQE performance provides optimal image quality at the lowest dose, whatever the clinical procedure.
Optical reset: an exclusive feature allows fast switching between DSA (Digital Subtraction Angiography) and low-dose fluoroscopy modes while maintaining maximum image definition.
Ready for 3D imaging: featuring all the required performance to acquire images for 3-dimensional CBCT volume reconstruction, in terms of fast frame rate, high spatial linearity and dynamic range.
Proven reliability: Trixell's 15 years of experience in interventional detectors, ensure high reliability of your system.
Universal PixDyn Software Platform
PixDyn software platform allows you to easily integrate new detectors into your systems.
It is compatible with all dynamic detectors:
Pixium 2121 & 3030S Imaging Suite
Pixium 2121 & 3030S Efficiency
Pixium 3040F
Pixium RF 4343 FL (Model 4)
Oixium RF 4343 F (Model 5)
PixDyn software platform eases the management of calibration and image acquisition, flat panel detector control, service information, and noise filter. Thanks to PixDyn platform integration directly into the customer's PC, this lightweight solution allows more flexibility and manoeuvrability.