Elips Gateway, a global solution for data transfer
It is a network interconnection gateway that ensures full control of the exchanged data to avoid compromise of sensitive data. Elips-GW is also an approved high-level security solution until the Top Secret in France, NATO Secret and European Union Secret, offering the best performance on the market.
The gateway is a compact solution including diode and both proxies in a single 1U rack to reduce necessary space. The Elips-GW gateway is unidirectional and compatible with Elips-SD V2 and V3. It provides versatility and safety when it comes to file and email transfer, antiviral analysis, integrity check and audit functions.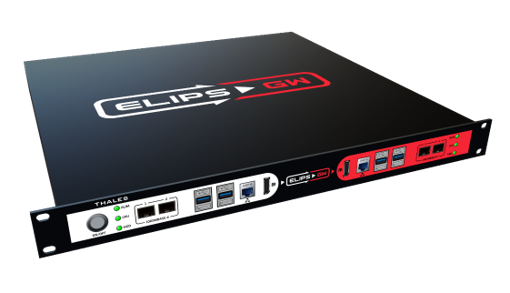 © Thales
Principal of an automatic ascending gateway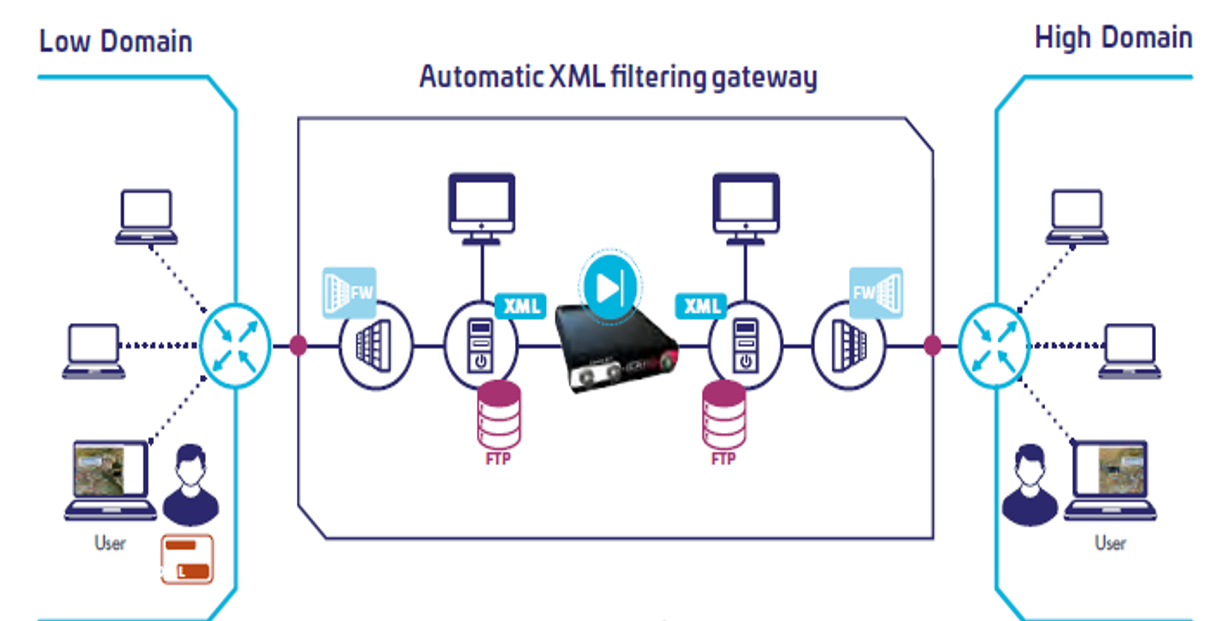 © Thales