Elips Secure Diode V3 is a network diode that guarantees total control of the exchanged data to avoid compromise of sensitive data and ensure the protection of secrecy.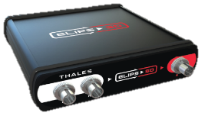 The data diode supports various applications: files transfer, emails transfer, software update, database synchronization, industrial supervision, network supervision, video streaming and Blue Force Tracking. 
Through its Passive optical technology, it guarantees a uni-directional flow of data by optical level physics principles. The diode component contains no electronics or software. It exploits the physical properties of light and is 100% passive (no power supply). Elips SD Data Diode has a throughput up to 25 Gbps and an MTBF of more than 1.000.000 hours. 
 
Unidirectional principles of data transfer