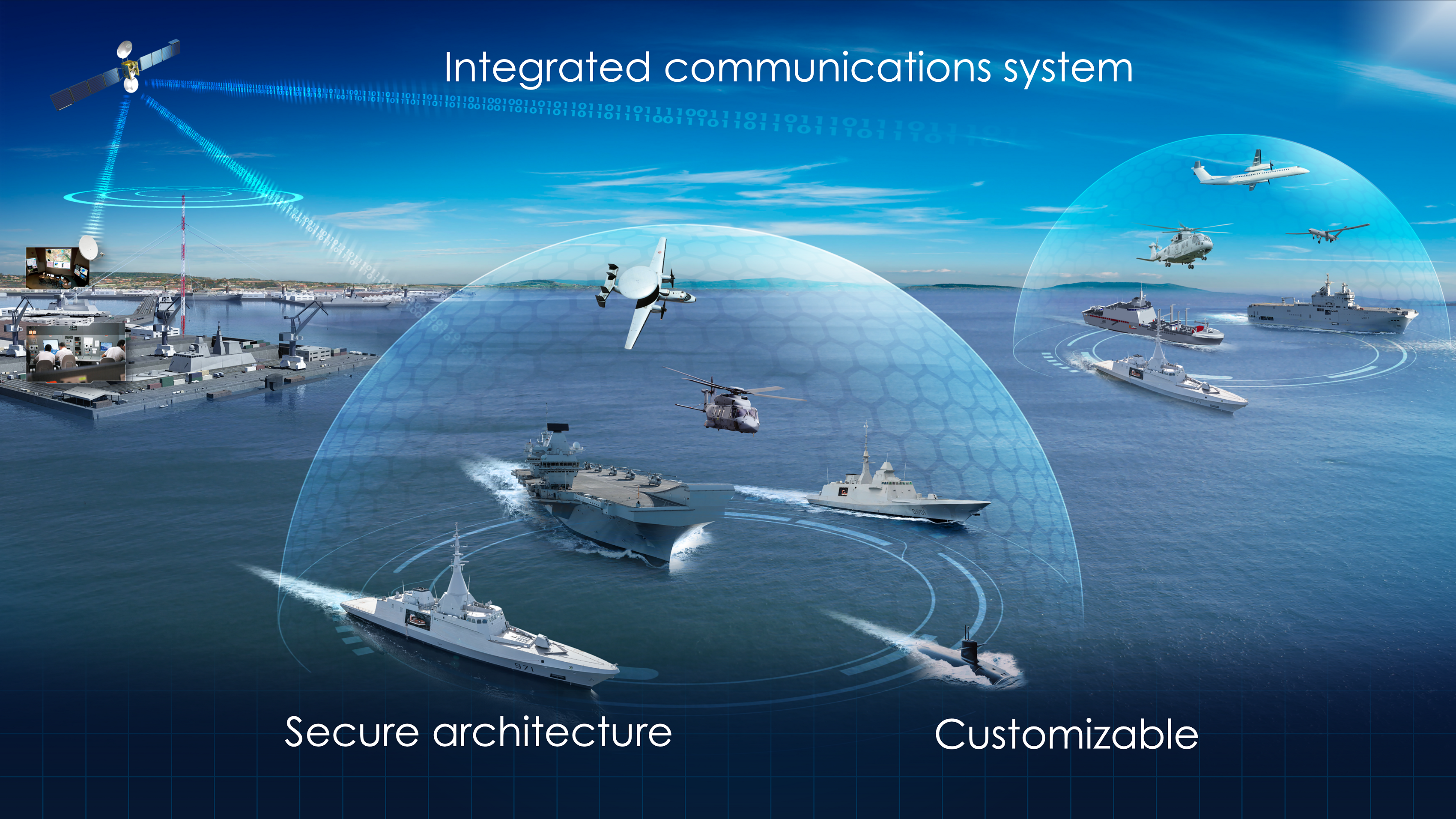 Today naval forces coordination means resilient and highly secure networking of ships and also airborne sensors and command applications, through voice and high speed data.
Large ships can sustain several hundred communications at the same time. In this context, a smart management of voice and data flow dealing with limited radio resources is key.
Security - and now cyber security - remains a top requirement for all types of applications.