A Card Carrier that Makes a Difference
​Gemalto colour card carrier offer allows banks to create for each cardholder their card carrier.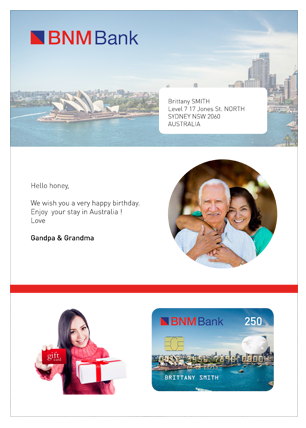 ​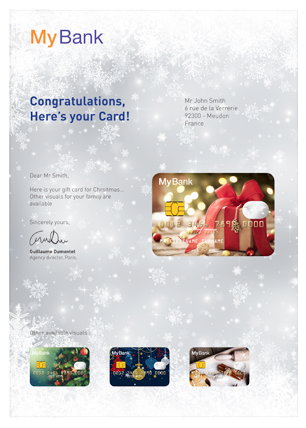 ​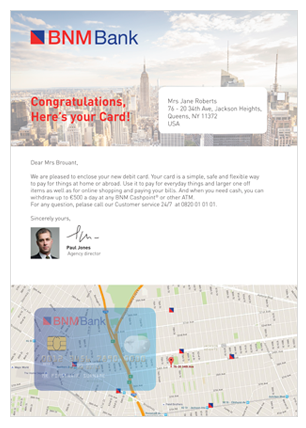 ​
Today, customers are fond of ultra-personal communication. 
Good news! 
Thanks to on-demand colour card carrier printing, ultra-segmented communication is now possible through a simple card carrier.
Any seasonal, cultural, sport, shopping event, or special bank promotion will allow you to communicate and strengthen your link with your cardholders according to their interest with only time to market.
A brilliant way to connect with your customers, right?
Discover more about our eco-friendly packaging and credit cards.
More resources on Card Carriers, Best Practices and Card Design   
​