Every day hundreds of thousands of planes take-off and land around the world and millions of passengers expect to arrive at their destinations safely, quickly and without delays.
Air Traffic Controllers monitor these flights, delivering both safety and efficiency together. Whatever your environment, traffic and budget, Thales combines radar and non-radar technologies to provide you the most adapted surveillance solution, offering you a unique global surveillance capability.
 
The "RSM NG" is the latest generation of secondary surveillance radar that gives air traffic controllers total support to know an airplane's position at all times. A situational awareness from push back to parking, whether on the tarmac or in the skies.
The RSM NG is fully digital and allows controllers to interrogate the skies at all times and in a complete confidence.
The RSM NG combines MSSR Radar architecture and fully integrated redundant ADS-B.
Thales STAR NG, a new S-band Radar for Approach Control is the evolution of the highly successful STAR 2000.
STAR NG is designed to support both civil and military requirements in today's complex operation environment – windfarms, UAVs and 4D remediation.
This new PSR has the best operational value with an excellent detection and optimized life cycle cost.
 
Thales TRAC NG is an L-band Radar for en route Air Traffic Control.
TRAC NG is a high performance en route radar which combines long range, altimetry, windfarm impact mitigation and good small target detection range.
Thales TopSky - Tracking is a field proven tracking system integrating data from all surveillance sensors including PSR, SSR, Mode S, ADS-B, WAM and surface sensors.
TopSky - Tracking is designed to support the controller's performance by seamlessly combining data from all available sensors into a single, high integrity track suitable for display to the controller or input into other automaton tools such as safety nets and sequencing tools.
Thales's MAGS*/ADS-B is a proven ground-based Automatic Dependant Surveillance Broadcast system.
MAGS/ADS-B provides a low-cost cooperative surveillance system all phases of aircraft operations, including embedded security features.
Many Thales ADS-B systems are operationally deployed with mayor references including US FAA and AirServices Australia.
*MAGS = Multilateration and ADS-B Ground System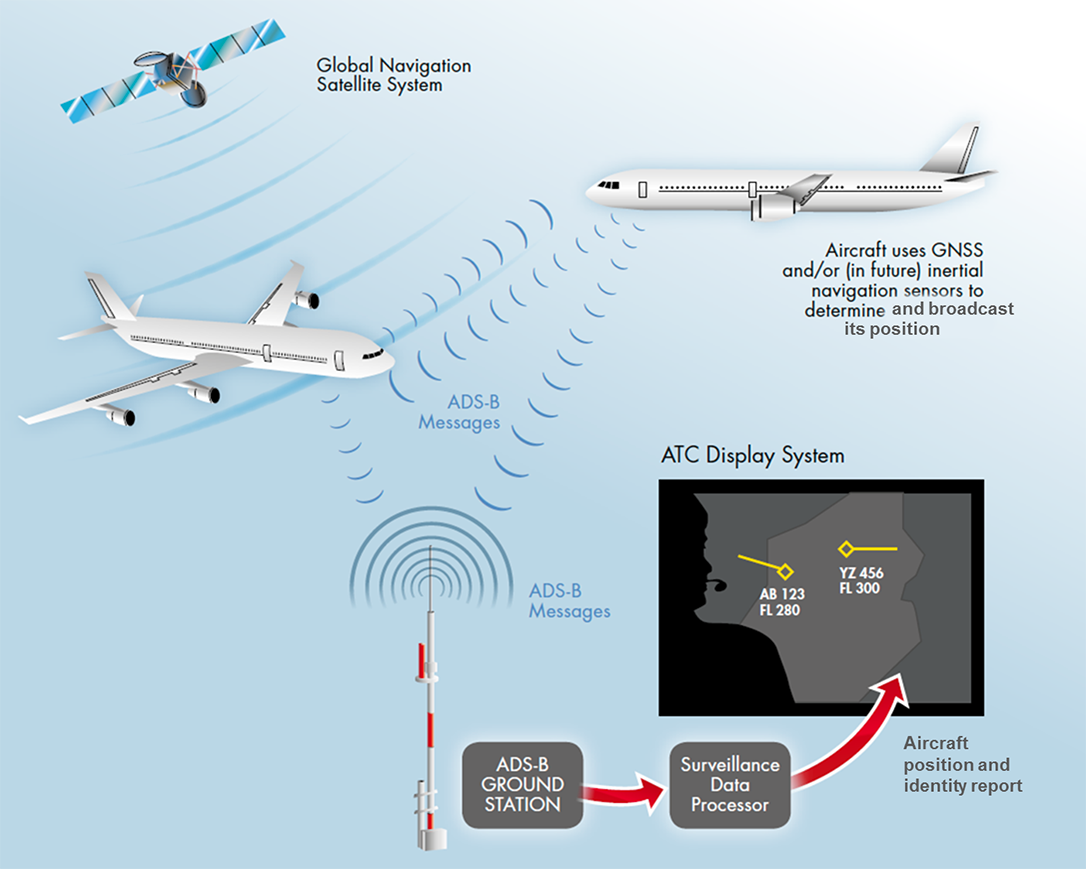 Thales MAGS*/MLAT & WAM is a proven transponder multilateration for high-performance surveillance.
MAGS/MLAT & WAM is a single versatile system configurable to fulfill surface, precision approach, terminal area and en-route cooperative surveillance needs.
MAGS is highly efficient and safe even in difficult traffic environments, supported by effective modeling and validation tools.
Thales RunWize™ is a runway management and automated Foreign Object Debris Detection solution. The RunWize™ advanced sensor for safe and efficient runways is a scalable solution from hot-spots to entire runways.
Other available configurations:
BirdWize™ delivers a ground level bird detection

SnowWize™ provides a remote snow depth measurement

ViewWize™ contributes to security even in poorest visibility conditions

FODspot™ is suited for critical area surveillance