Thales is capitalizing on its credentials in avionics to deliver passengers - through connected aircraft - unmatched degrees of connectivity, and to provide seamless connections between the aircraft and the ground. This is enabling Thales to shape the future of air transport by bringing best-in-class connectivity on board, to enhance passenger experience as well as increasing flight safety and efficiency.
As connectivity becomes more prevalent across the aviation ecosystem it is helping to enable the proliferation of artificial intelligence, big data, cloud, mobility and social media components. These are key aspects of digital transformation which Thales is leveraging for customers. With a cohesive portfolio in avionics, mission management systems, air traffic management and cybersecurity, Thales is well-equipped to achieve the digital transformation and deliver connectivity to the aviation ecosystem in a secure and seamless way.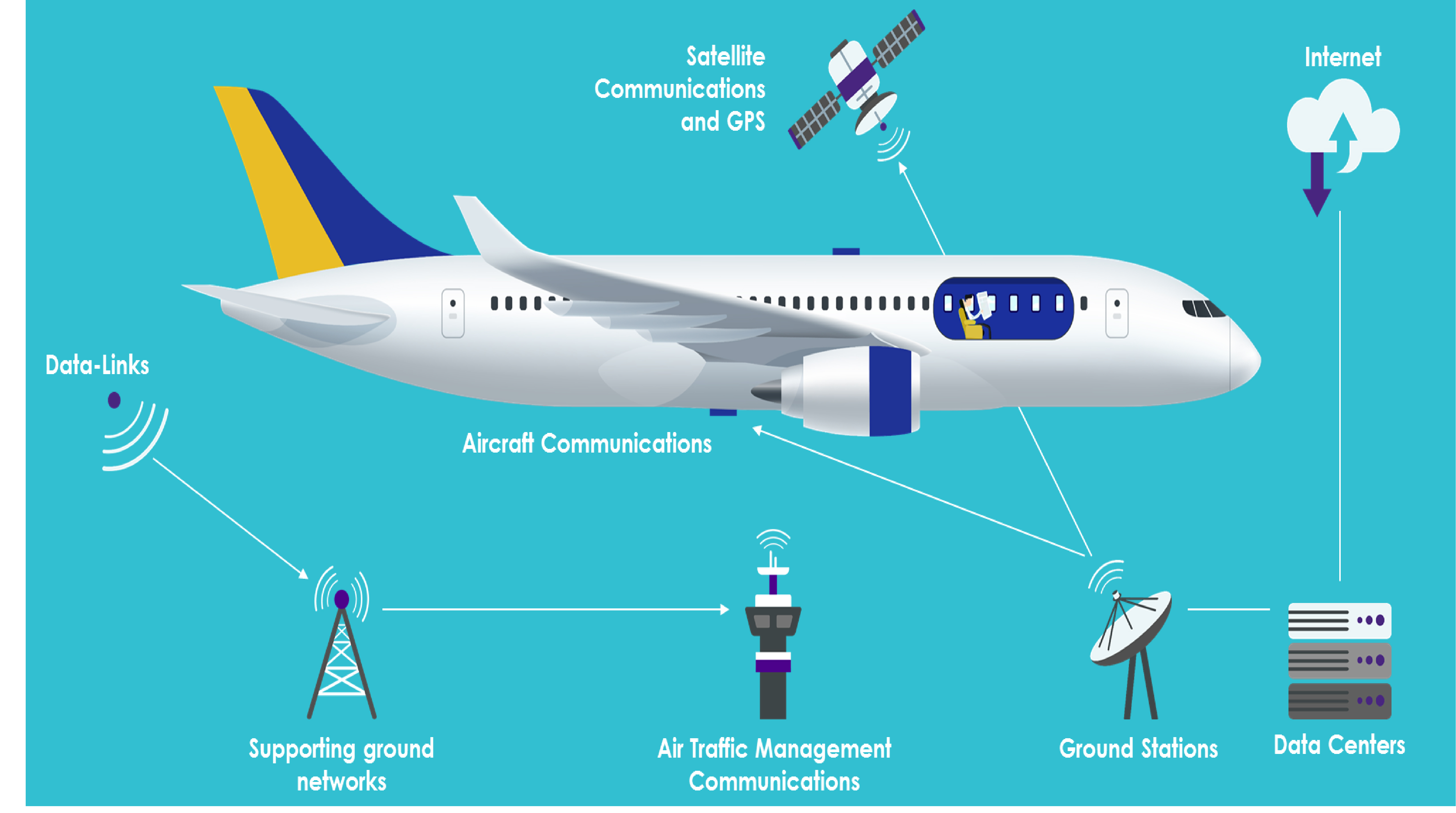 Benefits of Connected Aircraft
Today, flight crews need secure, reliable and robust connectivity for air traffic control and airline operation center communications, along with Electronic Flight Bag applications in the cockpit. Cabin crews rely on connectivity to provide support for passengers in areas such as medical issues.
Passengers have come to expect an "at-home" connected experience in the air. Meanwhile, airlines want to effectively monitor their fleets and compile data about the health of their aircraft and passenger preferences, allowing them to make data -based decisions to increase efficiency, improve their offering and, in turn, generate revenue and engage their passengers. 
Secure Connected Aircraft
The way we connect open-world applications to avionics systems bring connectivity on board thanks to cybersecure systems, and generate secure real-time data that positively impacts air transport. Indeed, Thales provides customers with cutting-edge connectivity technologies but is also able to guarantee the safety of the connected systems, the protection of the critical data and passenger  information.