The Thales Sophie Users' Club brings together the community of users of the Sophie thermal imagers and, more broadly, of optronic equipment for the dismounted soldier: land, special or conventional, armed forces: night vision goggles, weapon sights, mini UAS.
For users of such equipement, belonging to the Sophie Club represents a unique opportunity to meet, be listened, exchange ideas with Thales teams in charge of developing solutions: product managers, optronics engineers, system architects, developers of new generation digital services.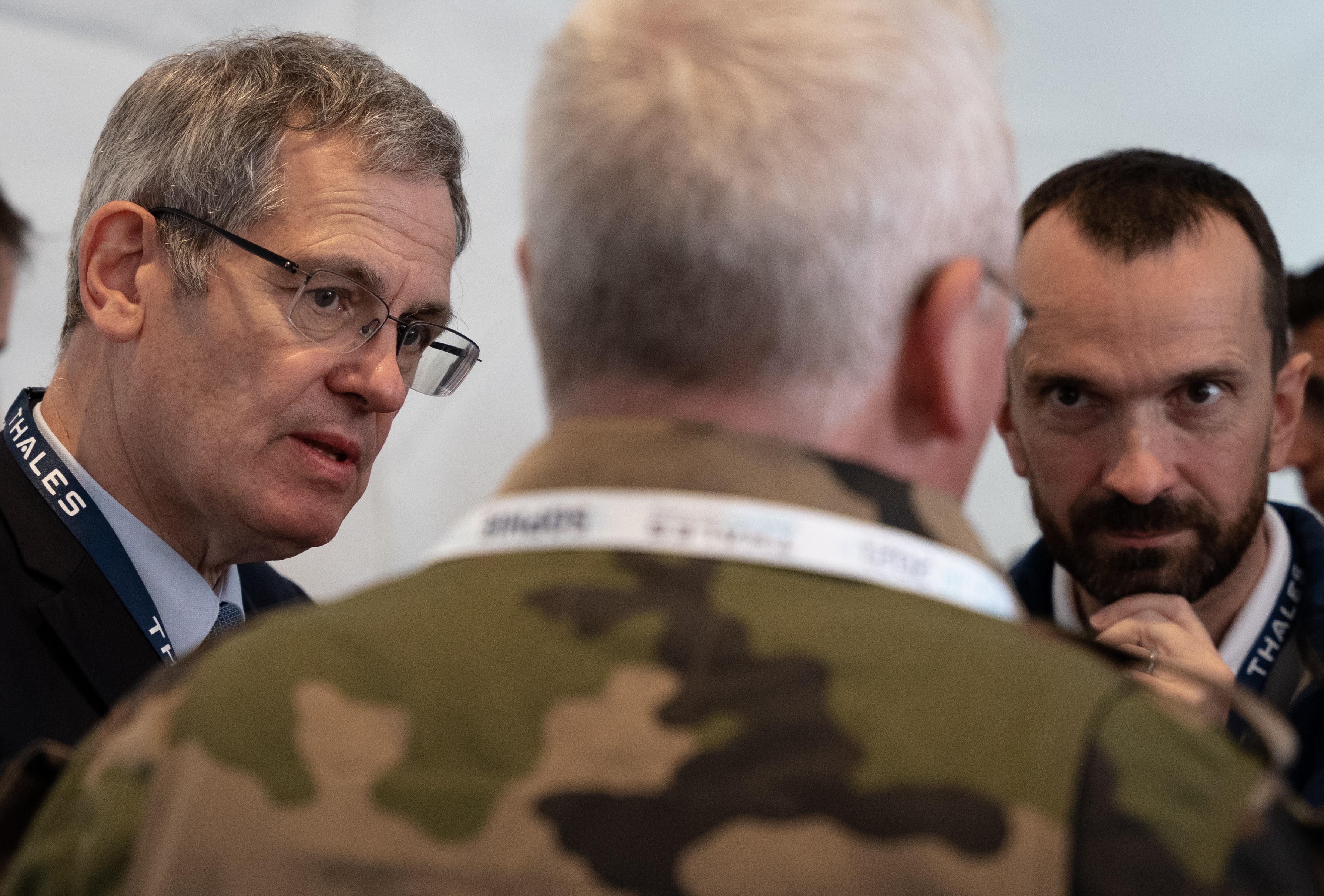 Whether you belong to dismounted soldiers, recce, fire support and intelligence units, as well as Special Forces and logistics support professionals, through the Sophie Club you can test new solutions, share your experience in the field and express your needs, whether they concern products or maintenance solutions.
The Sophie Club currently has 400 members from 30 different countries.
Almost every year for the last 15 years, a live Sophie Club event has been organised in different parts of the world — recent venues include Abu Dhabi, Nice, Amsterdam — and hosted by elite units of each nation's land forces.
The Sophie Club event has become, year after year, an increasingly anticipated milestone in the calendar of community members. 
In 2021, in order to be even closer to users, the Sophie Club inaugurated a new format, the Sophie Tour, offering its members the opportunity to test Thales equipment in immersive conditions as close as possible to the realities of theatres of operation.
In 2021, the Sophie Tour stopped in Pau on 13 and 14 October where it was hosted by ETAP - Ecole des Troupes Aéroportées.
Nearly 50 users from 6 European countries were able to participate.
In 2022, the Sophie Tour stopped in the USA (Florida) and in CANADA (Ottawa)