Navies around the world need to perform a variety of missions from Maritime Security Operations in territorial waters to Power Projection including interventions on external theaters of operations, and from coastal environments to the deep sea.
Thales has developed a comprehensive product range of Hull Mounted Sonars for surface combatants that answers every level if Anti-Submarine Warfare capability requirement and for every size of ship. 
With more than 150 Hull Mounted Sonars ordered or in service today, Thales products have demonstrated their capabilities and reliability at sea on many types of platforms as follows:
BlueMaster (or UMS 4110): for large ASW frigates such as French FREMM, Italian FREMM or Spanish F110.
BlueHunter (or KINGKLIP Mk2): for ASW frigates and corvettes such as French FDI or Gowind corvettes.
BlueWatcher (or UMS 4120): for any type of ASW ship or non ASW, down to OPV's. Already installed on French frigate Surcouf and much smaller ship for an Asian Navy. 
BlueMaster and BlueHunter solutions share the same technological pedigree based on sea-proven common acoustic transducers called TAM-TAM. All Thales HMS products share same electronic building blocks and software modules. Improvements on one of the products benefits to the whole family, keeping it state-of-the-art at any time.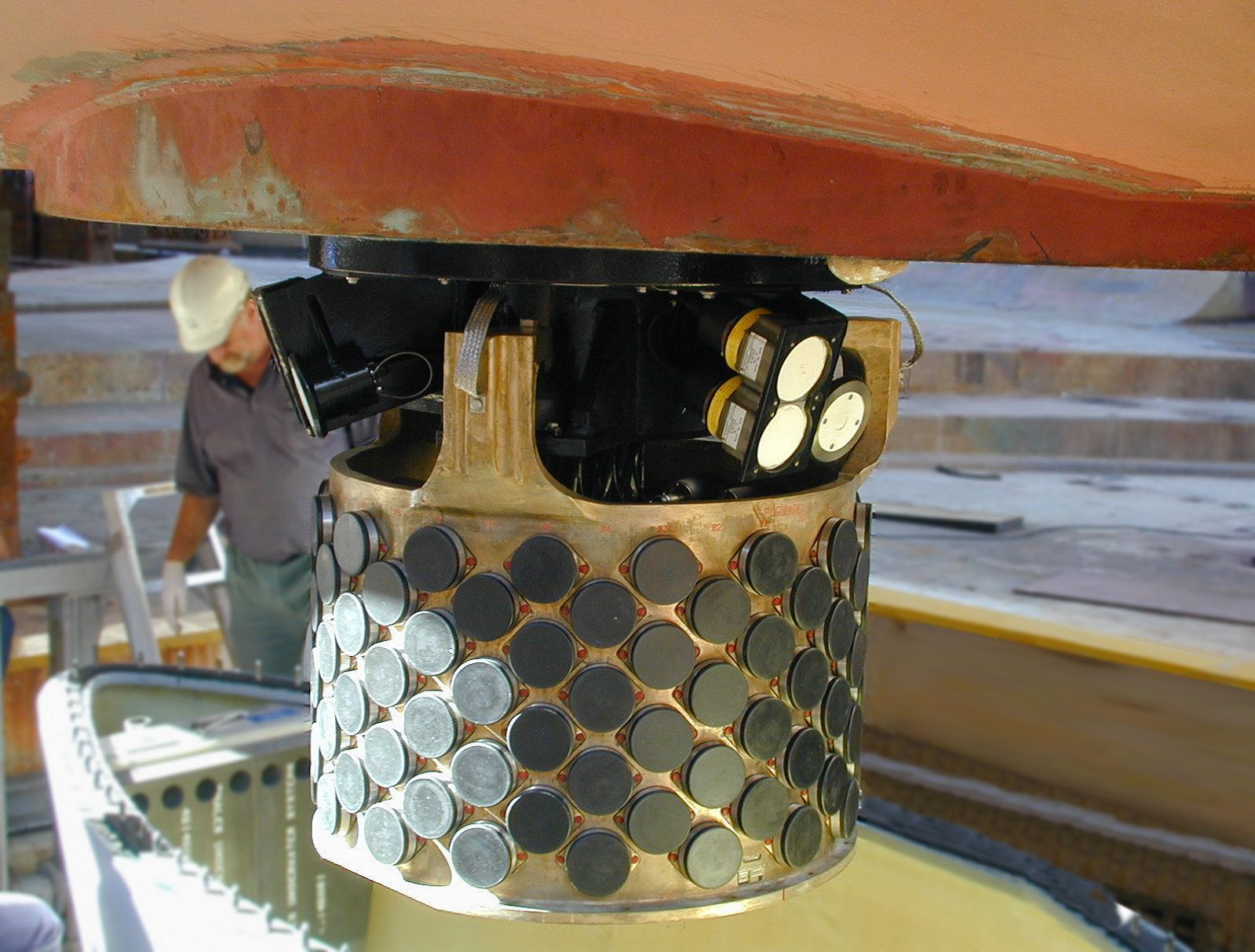 Given the growing interest of Navies worldwide for Low Frequency Variable Depth Sonars during the last 30 years, ASW surface combatants are more and more fitted with an HMS and a VDS that provide a perfect combination to detect, locate and classify more and more stealthy and capable submarines in any environment. Thales CAPTAS VDS family provides solutions that match each element of the Thales HMS family to constitute consistent and performant ASW.
Each product is compatible with the BlueScan® multi-sensor integrated sonar suite systems. 
Late 2021, and for the second time in a row, French Navy FREMM Frigates – both fitted with BlueMaster and CAPTAS-4 - won the US Navy's "Hook'em" award for their ability to find and track submarines
 
In a world where Navies are facing growing and sometimes unexpected threats and challenges, Anti-Submarine Warfare is resurging as a key discipline for the 21st century and Thales HMS product range offers the best solutions to ensure Navies effectiveness and safety at sea.