Who is Octopus Cards Limited?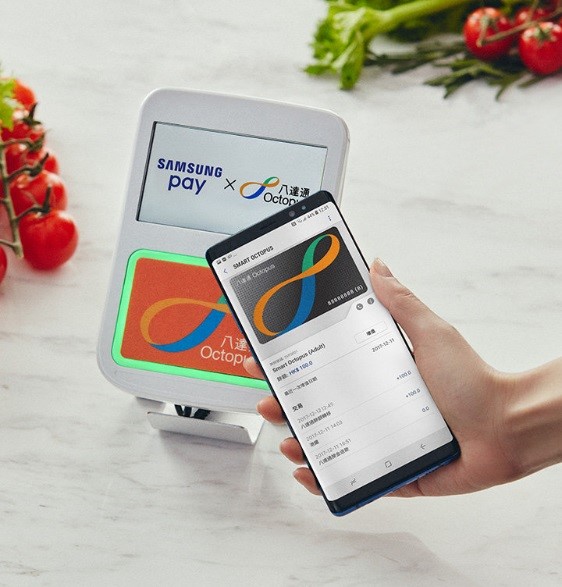 Octopus Cards Limited (OCL) is the Octopus contactless smart card operator used in an electronic payment system in Hong Kong.
The Octopus card is a contactless stored value card commonly used to pay for public transport and purchases at more than 22,000 retail outlets, online shopping, recreational facilities, vending machines, and self-service kiosks in Hong Kong.
Over 99% of HK people (aged 15-64) own an Octopus card.
More than 34 million active Octopus cards and products in circulation
More than 14 million daily transactions, valued at over HK$203 million ​
Tackling Hong Kong's Payment Challenge Head-On
Making everyday life easier by using innovative payment technology
Target Hong Kong citizens and visitors by offering both the capacity to digitize existing Octopus cards and create new ones in the mobile wallet
Convenience and hassle-free service to end-users yet maintain the stringent security requirement​
​​Elevating Mobile Payments: Introducing Smart Octopus with Thales' Gemalto TSH
​Leveraging Thales' Gemalto TSH to digitize Octopus cards into Apple Pay securely, Samsung Pay and Huawei Pay, including the balance transfer and any associated loyalty programs.
Consumers can also easily top up their digitized Octopus card using the pre-added credit cards in the wallet, maximizing its convenience.
Called Smart Octopus, this new mobile ticketing service enables consumers to securely pay and travel by simply tapping their Smartphones on an Octopus reader, regardless of their mobile operator.
How does Smart Octopus work?
​To add Smart Octopus in these wallets installed on the device*, the consumer can either:
Digitalize the existing On-Loan Octopus card and convert it to Smart Octopus
Create a Smart Octopus directly into the wallet
In both cases, Smart Octopus's top-up can be done in-app with the pre-added credit cards via Octopus Automatic Add Value Service or cash at designated service providers.
Use cases: transit, access control, retail and online payment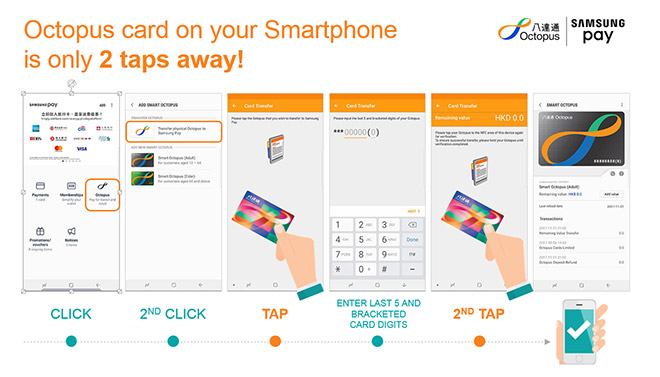 Watch Thales Gemalto Trusted Service Hub in action
The following videos illustrate how TSH enables and seamless user experience.
Check your updated balance in real time and anticipate your next move.
And it also works with smartwatches!
Smart Octopus: The Benefits
​​With Smart Octopus in the mobile phone, users can conveniently access public transport and pay for retail and online transactions!​
In line with Hong-Kong cashless strategy
Innovative technology: add or top up Smart Octopus directly from the wallets
Improve Octopus user experience: enjoy the convenience of mobile payment service by just bringing the mobile for transport and retail payment​
*Please check the Samsung & Octopus websites for the Samsung devices.