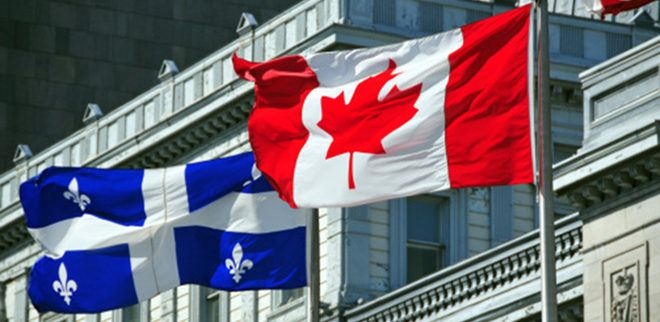 Enhanced identity protection for drivers
In December 2014, "La Société de l'assurance automobile du Québec" (SAAQ) selected Thales to provide the new polycarbonate driver's license for Quebec.
The complete solution combines its secure document  and field-proven document issuance solution​, both of which meet the government's goal of reinforcing identity protection for license holders​ in Quebec. 
Thales also provides the full implementation and maintenance of SAAQ's personalization infrastructure. This enables SAAQ to offer Quebec drivers a seamless and speedy renewal service when obtaining their new driver's license.​
Quebec driver's license delivered as of September 2015 
Quebec's driver's license and vehicle registration authority has declared Thales' new central issuance facility for driver's licenses operational. 
Thales' professional services team worked closely with SAAQ in 2015​ to seamlessly integrate the central issuance solution into SAAQ's headquarters​. 
The first highly-secured polycarbonate cards have been delivered to Quebec drivers as of September 9th, 2015. ​​
What's so special about polycarbonate?
What sets it apart from other materials is the non-delaminable property of a full polycarbonate ID. 
When used in pure form as for Quebec's driver's license, the different layers of polycarbonate that make up the document fuse together to form a solid monolithic structure.
Guess what…it's the same material used to make bulletproof glass.
And you can hear the difference: polycarbonate cards are so rigid they sound like a compact disc when dropped.
So what's the real story here?
It is impossible to separate the layers of polycarbonate when fused. 
Which is one of the reasons why polycarbonate is so secure​: the intertwined layers of plastic make it virtually impossible to swap document information or photos without completely destroying the document and making it useless.
There's more.
The layered structure is also ideally suited to the deployment of security features which can be safely located and protected within a genuine polycarbonate ID.​
​
​Where to contact us in Canada​
Thales Canada Inc. (Burlington)

5347 John Lucas Drive

L7L 6A8

 

Burlington

Canada

Phone: +1 905 335 9681

 

Thales Canada Safenet

20 Colonnade Road

Ottawa

Canada

 
Related: