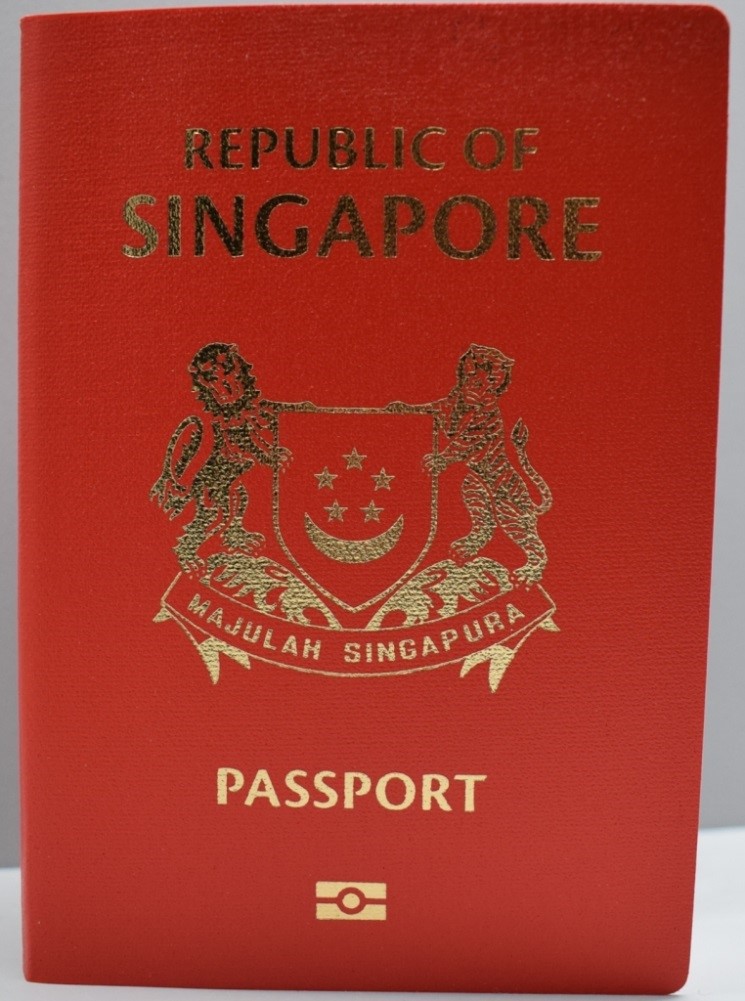 Singapore, with 693 km2 and a population of 5.8 million inhabitants, is well known as a country of innovation and business. Singaporeans enjoy a strong economy and travel widely. There are over 2.8 million passports Singapore passports in circulation. 
Singapore's immigration authority is one of the first immigration authorities in the world to implement a biometric system for secure immigration clearance at checkpoints. 
New passport with innovation and enhanced security
In 2017, the Immigration and Checkpoints Authority (ICA) introduced a new design for the Singapore biometric passport which comes with additional security features.
This will make the passport harder to forge or be tampered with, ICA said in a press release on October 26th 2017.
There are two new security features - the image of the passport holder inside a window which can be viewed as a positive or negative portrait when tilted and viewed in transmitted light; and a surface transformation design in the shape of the national flower, which displays light reflective and animation effects at different angles.
Enhanced features that provide additional security include the Multiple Laser Image in the shape of the Singapore map and an embossed tactile design.
The passport's visa page design was updated and it now featuring six iconic landmarks - the Singapore Botanic Gardens, Esplanade, Marina Barrage, Gardens by the Bay, Singapore Sports Hub and Punggol New Town.
These replaced the previous image of the Central Business District skyline and Esplanade.
The current Singapore electronic passport is manufactured by Thales. The issuance is taken care of ICA as previously.