​​​​To modernise, digitise and increase the reliability of civil registers
The civil register is used to manage all the citizens of a nation, providing the means to create certificates of birth, marriage, divorce, death, etc. 
It plays an essential role in the security of a country's institutions, particularly identifying the holders of nationality and creating a foundational identity for each citizen.
Thales can help you implement secure civil registration solutions for your identification and authentication challenges​​.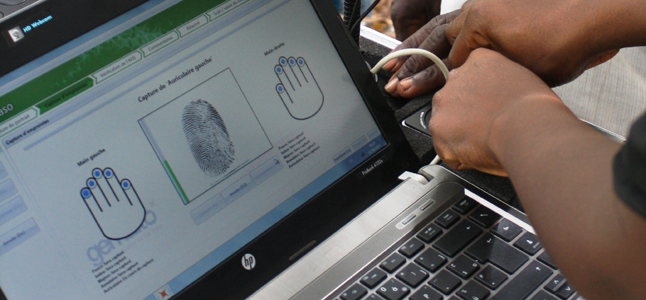 Identity theft and fraud are sources of social injustice, as the community may inadvertently allocate resources to an ill-intentioned individual who, by adopting another person's identity, deprives the genuine citizen of his or her legal entitlement.
Therefore, the first requirement in terms of reliability is to ensure the quality and unicity of records.
Civil Registration and Vital Statistics solutions (CRVS)
Thales'offer is based on a set of technological building bricks (enrollment, central database, biometric database), each of which can be tailored to each country's individual needs.
Thales delivers a turnkey CRVS solution, which includes integrating an AFIS (automated fingerprint identification system​) and implementing a biometric database.
Civil register: core component for state modernisation
Modernising the civil register is a core component of any initiative to modernise the state, making it possible to render identities and the' social bond' more reliable. 
Thales is widely recognised in this domain. The company can mobilise the human and production resources and the multi-disciplinary project teams necessary for state modernisation programs. 
As a result, Thales can commit to its government clients, guaranteeing the successful implementation of an efficient, reliable and secure civil register. 
Our goal is to assist public authorities and organisations in realising their aims and ambitions in modernising the civil register, and adapting it to the various needs of a modern state:
Managing demographics more effectively, and generating statistics that accurately forecast changes in population age profiles and support the necessary reform and adaption of public services. In particular, this is essential in the context of ageing populations throughout the world, primarily the consequence of longer life expectancies. 
Generating and protecting the identities and personal data of its citizens more effectively to help combat growing fraud in the process of obtaining a legal identity and related identity cards and travel documents. This is now an integral part of modern management of state and border security, including compliance with increasingly strict international requirements such as those of the ICAO. These have been in force since 2005 and govern the traceability of persons for more effective control of migratory flows or to strengthen powers in the fight against terrorism. Advantages also include the potential to cut financial losses related to fraud, particularly those related to abuse of rights to social benefits. 
​Managing archives and the history of the nation more effectively. This can be achieved by making it easier to securely store all the sources used to trace the history of families, villages, social and ethnic groups, or by making it possible to track major movements in terms of immigration or emigration affected certain nations. ​​
The global trend to invest in the civil register's modernisation is a relatively recent one, reflected in the fact that the UN and the UNDP​​​ have declared this as the 'Decade of Civil Registration.' 
​Since 2001 there has been a significant upturn in demand for tighter international security requirements. 
However, it quickly became apparent that it was futile to make identity cards secure, as long as any citizen could obtain them using falsified substantiating documents. 
Crucially this could be done by taking advantage of the fragile, dispersed and sometimes insufficiently coordinated nature of traditional civil registry organisations and processes.
In terms of the production of documents and the organisation of the exchange of information, digital technologies have a central role in the global trend towards modernisation. 
Therefore, Thales, a world leader in digital security and secure documentation, would invest heavily in this domain.
A civil register for the digital age
Aware of the scale of the challenges, Thales assists and advises its public and governmental partners in making informed choices and puts at their disposal the means to transform organisations and processes a success from start to finish. 
Thales supports clients aiming to equip themselves with the resources necessary to join modern nations' ranks.
These nations have opted to move into the digital age to:
enhance the well-being of their population, 
improve socio-economic competitiveness,
bolster homeland security. 
​The modernisation of the civil register is at the very heart of any initiative to modernise the state. 
It guarantees one crucial point: the high reliability of the bond between the citizen as an individual and society as a whole, as managed by the state. It is the trust in this social bond that makes a nation strong.
This is why the use of digital technologies for the modernisation of the state has to start by strengthening trust in the social bond and, as far as the digital world is concerned, strengthening the legal framework on which this bond is founded. Thales' solutions reflect the company's desire to help government partners achieve these goals.
Role of hospitals and maternities
This form of support involves establishing closer collaboration between computerised civil registry services and hospitals and maternity centres, particularly in highly-populated areas. 
Over time, the impact of this additional support will be a sharp decrease in the rate of children not declared within the legal period after birth.
It will reduce complications related to the need to have recourse to court decisions made on request in place of official birth certificates. 
Besides, the proximity of civil registry offices in highly-populated peripheral areas may lead to a better rate of the declaration of children born outside healthcare facilities, after investigations made in the field to check the declaration's authenticity and admissibility. 
Thus, it is essential to think of the deployment of a new civil registry system as part of a process of regional development and as a means of strengthening the social bond between the citizen and the state in the form of its government administration.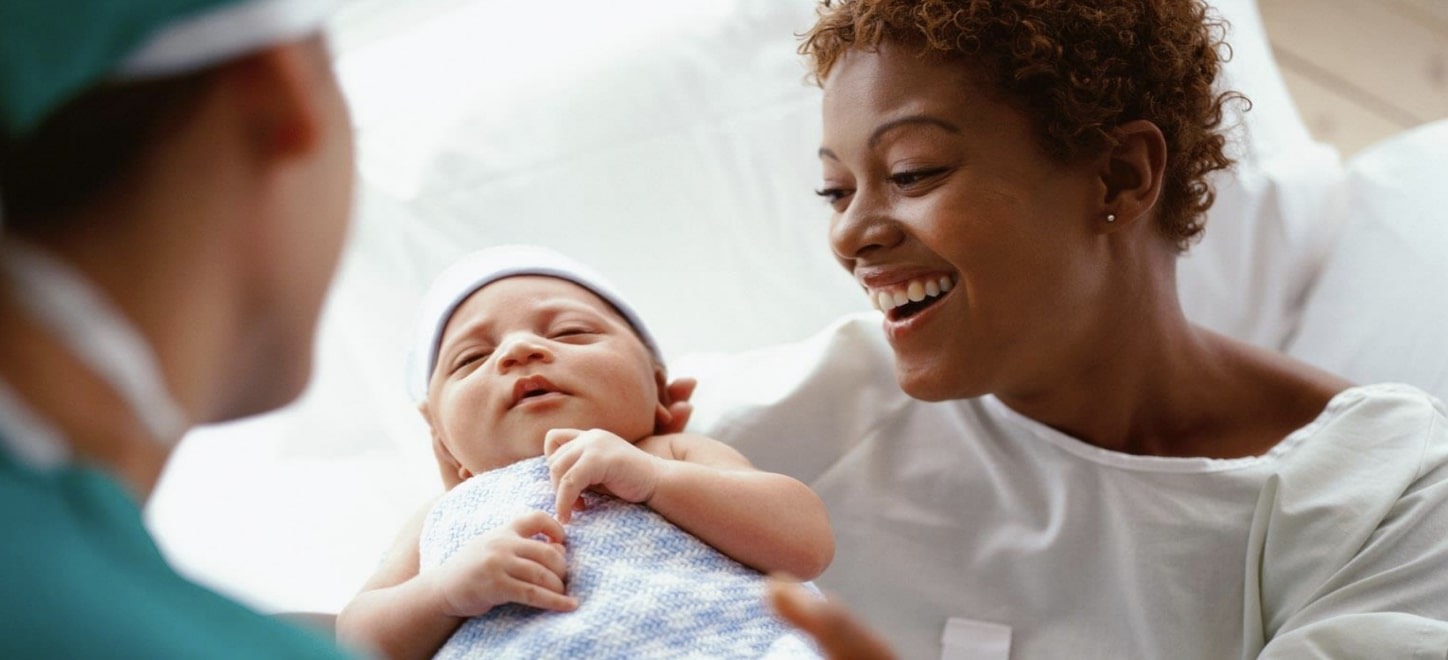 Biometrics and civil registration
Biometrics is the perfect tool to secure entries into the civil register and the identification of citizens 
Biometrics and the construction of an AFIS (Automated Fingerprint Identification System) may prove essential assistance in securing citizens' identification in countries where the reliability of traditional identification information is unsure.
Typically information (or lack of) relating to dates, place of birth, addresses, the similarity between names, the ambiguity regarding names and pseudonyms (which may be used alternatively depending upon circumstances, etc.) are causes of errors.
In this case, biometric fingerprint data can be combined with civil registry data (a minimum of two fingerprints as those of the best quality from an enrolment of 8 to 10 fingers, for example). 
The gathering of data and enrolment may be performed in Citizens' Welcome Centers (CWCs), or on a mobile basis during a census, every time a citizen visits a Citizens' Welcome Center. 
Events allowing for the exhaustive gathering of data can be made to happen more quickly by creating more opportunities for verification, validation, and enrolment. (birth, death, marriage, separation, divorce, children entering the school system, driving license, enrolment on the electoral roll, etc.)
Civil registration and Public-Private Partnership 
The development of secure and robust CRVS systems is becoming ever more technically complex and requires increasingly significant investments.
Many convincing business models can be built around Identity Management projects, and Public-Private Partnership (PPP) is an effective instrument of delivery of services such as CRVS schemes.
Please contact us.
Thales solution for electoral enrollment
Efficient solutions for the security of electoral registers
Electoral commissions have the delicate task of maintaining reliable, up to date electoral registers as part of the preparations for an election.
This mission is usually to build a secure electronic voter list to eliminate identity fraud and create an open and transparent electoral process to guarantee the fundamental principle of "one voter – one vote."
Thales has a wealth of experience in electoral enrollment. Its solution sets itself apart from the rest of the market in the following ways:
Robust mobile units tested to US military standards (MIL-STD-810)
A high level of ergonomics
Flexible interfaces to build the best-suited data flows.
A dedicated supply chain manages the rapid supply of components, assembly of kits, quality control and delivery within the shortest lead-times.
Knowledge transfer using specific training methods
Thales' electoral enrollment solutions have been tested in real-life situations in several international calls for tender.