Thales supports and celebrates the International Identity Day and helps governments accelerate their unique identity implementation program.
Join the coalition: 
because legal identity is a right;
because legal identity serves as an element of social and economic inclusion;
because more than 250 million "ghost children" under the age of 5 do not have a legal identity (UNICEF);
because 1.1 billion adults have no means to prove their identity throughout the world;
because the COVID-19 crisis has emphasized the need, accelerating the deployment of unique digital identity.
Thales' vision: to explore 'why' 1 billion people are not registered;  to define 'how' to build inclusive id systems for them.
Identity registration is the starting point for social, economic, and digital inclusion.
Why?
Because it is where citizens are known and acknowledged by the state and can access state programs.
To be an inclusive system, it must target and ensure the registration of 100% of the population.
However, there are barriers to reaching everyone.
Identity registration must take into account all of these obstacles for full inclusion with 100% coverage.
Those barriers can be found in three areas:
Access,
Ignorance,
Exclusion.
The most difficult people to reach are communities (rural, ethnic, religious) with poor access to information and a lack of infrastructure.
Digital technology can help address those issues and bring identification to the population providing convenience, and a rewarding system with access to rights and benefits.
For technology to help, part of the solution must be broader to educate the population, develop incentives, and guarantee personal protection.
There is the chance we would need to reinvent the registration processes to ensure what should be a universal human right, for example, by reviewing responsibilities in processes, multi channeling it, and addressing it for the short and long term.
 

If you missed our identity system specialist, Jaume Dubois, during the LiveCast episode on International ID Day dedicated to Inclusion, the
replay
is now available on Youtube.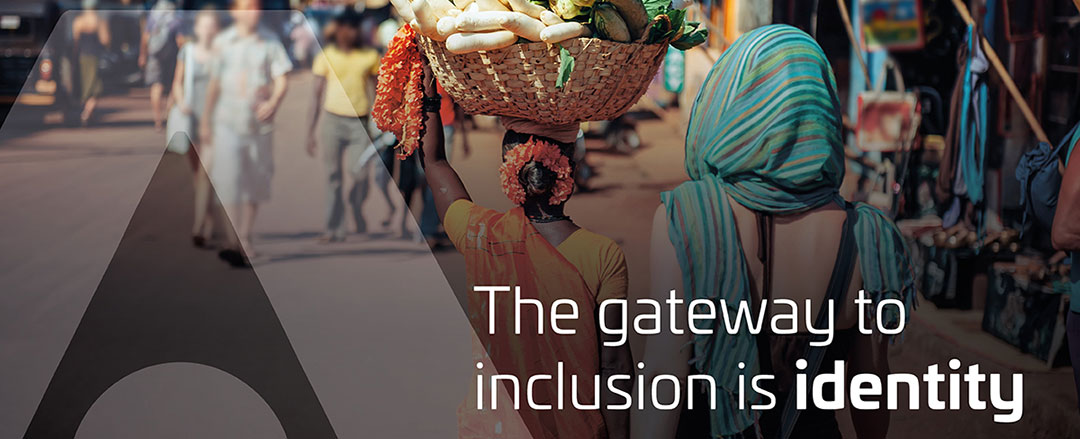 Testimonial from
Mr. Alexandre Marie Yomo
National Civil Status Registration Office in Cameroon
Director-General, what are the underlying reasons for not registering vital events in Cameroon?
The issue of access to civil registration affects various social groups within the Cameroonian population.
As a general rule, poverty, a lack of awareness, and oversights on the part of the population negatively affect civil registration.
A significant part of the population does not attach enough importance to a birth certificate as a legal document that proves a child's age and allows a child to enjoy fundamental rights.
For this reason, in specific civil status centers, original copies of birth certificates can be found in civil registers because parents never collected them for their child. 
There's more.
Some parents confuse the medical certificate of delivery with the birth registration.
It is usually the case that parents become aware of this misunderstanding when their child enrolls at school.
On a completely different level, various social and cultural issues negatively impact civil registration. Some practices, beliefs, and customs mean that certain social groups do not systematically register vital events.
The result?
They fail to comply with the legal obligation to do so. 
For example, home births (community births) can, in some cases, make it difficult for parents to obtain a birth certificate for their children.
Similarly, customary marriage is favored over civil marriage in some areas of Cameroon. 
It is mainly the case in rural regions that people do not always see the benefit of registering deaths.
    
Finally, in administrative and institutional terms, civil registration can occasionally be complicated by:
the inadequacy of civil status staff,
a lack of respect for the legal principle that civil status documents should be free-of-charge,
a lack of access to civil registration services.
In your opinion, what are the solutions that could be introduced by modernizing towards unified systems with unique identifiers?
 
On that issue, I would like to draw attention to the fact that Cameroon has undertaken a series of institutional and organizational measures to tackle the shortcomings within the national civil registration system, which were revealed by a study and complementary analysis of the system carried out in 2006-2007 and 2016. 
That being the case, through the implementation of its Civil Registration Rehabilitation Programme of Cameroon, adopted in 2007 by the Prime Minister, the Head of Government, and in line with the pledge of the United Nations, 2030 Agenda to "leave no one behind" and the Agenda 2063 slogan of the African Union, "the Africa we want," Cameroon has created a Strategic Plan to improve the civil registration and vital statistics (CVRS) system.
One of the seven priorities of this plan relates to the global and well-managed computerization of the system.
Hence the development and adoption on September 15, 2018, of the plan to computerize the national civil registration system. The implementation of this plan will address various issues, such as:
ensuring the large-scale and safe centralization of civil status data;
creating and providing a Unique Personal Identification Number (UPIN) for each citizen;
increasing the rate of registration for vital events;
ensuring that vital statistics are produced by setting up a statistical data warehouse based on the central database of the civil registration information system;
facilitating the certification and authentication of copies and extracts of certificates to combat fraud;
ensuring the swift management of earlier civil registrations (digitization and indexing);
ensuring the interoperability of other information systems that use civil status data (MINSANTE, DGSN, INS, etc.);
ensuring the standardization and streamlining of registration procedures for matters relating to civil status;
ensuring secure access to Cameroonian nationality.
Such a database for registering civil status data will simplify procedures for users, who will thus enjoy easy access to copies and extracts of the electronic documents to which they are entitled.
They will be able to do this in the most secure conditions and in the shortest possible time. Users will also be able to obtain documents relating to their civil status online.
To implement this proactive computerization project effectively, particular attention is to be paid to finding and mobilizing the necessary funds to carry out the relevant activities.