Last update 14 September 2023 - Average reading time: 5 minutes
Transforming lives with unique legal identities
The ability to uniquely identify people is crucial for the design and implementation of effective economic and social policies. This is particularly true in areas that are fundamental to human development, such as ensuring access to healthcare and education, tackling poverty and improving  governance.
On this page, we explain the significance of developing nationwide schemes that provide everyone with a unique legal identity. We also outline how these schemes can be created and managed for the benefit of a nation, its residents and nationals.
 
Thales' contribution to unique legal identity schemes worldwide is also introduced. Our capabilities here include biometric identity solutions that use personal characteristics such as fingerprints, face and iris to enable the deployment of  unique identity (also known as foundational identity) infrastructures.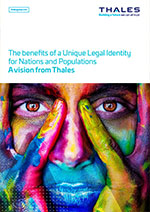 Download the whitepaper
You can carry on scrolling to read more but to save time download our free white paper now on: " The benefits of a Unique Legal Identity for Nations and Populations - A vision from Thales"
Issues governments need to take care when building their identity systems
Legal identity, a fundamental human right
Right now, there are 8.15 billion people on Earth, of whom 850 million cannot securely prove their identity. Of these, 164 million are unregistered children under the age of five. More than half live in Africa, according to statistics published in 2022 by UNICEF, in partnership with the UN Economic Commission for Africa (UNECA). 
The many millions of people in the world who cannot prove their identity are denied access to basic rights: healthcare, schooling, social benefits and the freedom to vote or travel across borders. 
What's more, these people are excluded from the legitimate economy, simply because they cannot open a bank account, apply for a loan, or sign up to a mobile phone subscription. This creates huge barriers in terms of enabling individuals to flourish, and nations to grow.
According to the
World Bank
, as of 2022,
24% of adults around the world do not have an account at a bank or regulated institution.
At Thales, we believe this is unacceptable. And we are not alone.
The United Nations Sustainable Development Goal 16.9 states that, by 2030,  legal identity should be provided for all the world's citizens. This includes free registration of all new births.
Thales supports this goal and initiatives such as the International ID Day launched on 24 April 2018  by ID4Africa at the 4th Annual Meeting of the ID4Africa Movement in Nigeria. The aim is to acknowledge and raise awareness of the challenges many people face in accessing  a secure, trusted identity. 
 
International ID Day: Why September 16th? 
The choice of 16 September (16/9) as International Identity Day symbolizes UN Sustainability Development Goal 16.9.
This  calls for the provision of a legal identity for all by 2030, including birth registrations.
 
The aim is to acknowledge and raise awareness of the challenges many people face in accessing  a secure, trusted identity.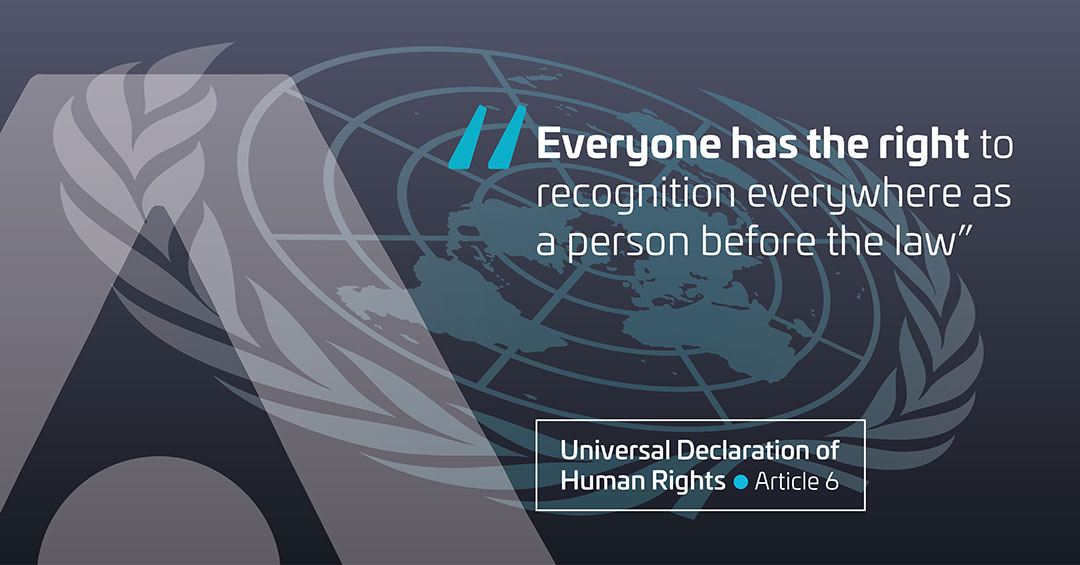 Proof of identity
When citizens can prove their identity, populations are empowered and lives improved.
The possession of a valid form of identity fosters inclusion and enables better access to a wealth of services. When citizens can identify themselves, reliable and continuous data is generated to help governments with policymaking and measuring development progress.
It also increases efficiency and drives innovation in both the public and private sectors. 
Personal identification
Everyone should be able to prove their identity. 
Access to unique and accurate personal identification must be universal, from birth to death, and free from discrimination. It must be inclusive, with no barriers to use.
To achieve these goals, it is vital that government creates a platform that is responsive to the diverse needs of all users. At the same time, it must safeguard data privacy, security and user rights. 
Joseph Atick, Executive Chairman of ID4Africa, "Having an identity in society is a proxy for inclusion."
Fragmented identification infrastructures
In most countries, identity schemes are fragmented. Governments typically operate multiple overlapping and incompatible functional identity systems . Different ministries and agencies operate standalone schemes, each with its own specific registration infrastructure, identification and verification processes.
These systems are not universal. Each one is dedicated to a particular use case and therefore limited to a certain subset of the population, such as passport holders or people who are eligible to vote in elections. 
Government ministries and agencies are mindful of the high cost of adding additional applications. Meanwhile, citizens are put off by the inconvenience of having to enrol multiple times for different programmess. A proportion of the population is excluded because of excessive charges, indirect costs, convoluted processes, or simply because they don't have physical access to the service. 
How can foundational ID systems
help strengthen the institutional framework?
Foundational identity systems are general-purpose identity platforms designed to support all types of use cases, now and in the future. They are inclusive because their primary goal is to provide a legal identity to all residents of a country, no matter their age, nationality or where they were born.
Foundational identity systems offer significant economies of scale. They act as the sole identity system for a country.
By providing a means of identification for the digital world, these systems support people throughout their daily lives. Whenever there is a need to perform a secure transaction, people can access their secure, trusted and unique legal identity.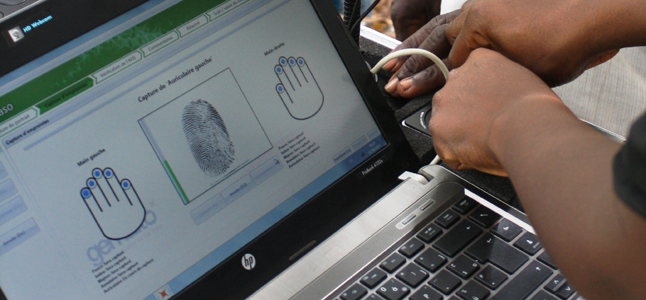 From identification to legal identity and legal ID
Establishing and using an individual's identity goes through a transparent process or lifecycle.
Firstly, the user's identity is registered by capturing biographical and biometric data that is unique to the person.
It is validated to ensure the uniqueness of the request to establish an accurate digital identity.
This unique identity is then verified against existing data in internal or external systems.
The biographical and biometric data is authenticated against physical documents or databases,
A unique identity is created in the foundational system, and a unique identity number (UIN) is assigned to the person. 
Trusting ID through ID verification and eKYC services
It's not just citizens who benefit. Service providers can rely on the foundational identity system for on-line identification services (aka eKYC). For example, if a person wants to open a bank account or collect their pension, the service provider can rely on the foundational identity system to securely verify the applicant's identity.
The result?
This approach combines a high level of trust and convenience for all stakeholders. Secure connections can be made, regardless of whether those stakeholders are standing face-to-face or many hundreds of kilometres apart at different ends of a digital or mobile channel. As a result, service usage and transactions numbers are boosted. 
Why is biometrics key to a trusted and secure ID?
Biometrics, based on unique human characteristics such as the face, fingerprints or iris, is used to provide secure, convenient and irrefutable identification and verification of an individual. In this context, biometrics can be used for two primary purposes: 
•    First, to identify an individual to determine if they are  present in a population database. This is known as 1: N matching.
•    Second, to verify the identity of an individual against a record to determine if he or she is who they claim to be. This is known as 1:1 matching.
Biometrics is universal and inclusive. Face biometrics, or identity photos, can be captured from a person at any age. Iris and fingerprints can be captured from the age of six upwards.
To put it simply, biometric data is the most robust and secure link between a physical person and their legal identity.
 
Thales' ID solutions mission statement
Thales provides secure, robust and reliable end-to-end digital identity management. 
Our solution is modular, integrated and capable of registering, managing and verifying unique, trusted and secure identities for the entire population of a country.
There's more.
Our extensive experience in a range of contexts, from high-tech modern cities to rural environments in developing countries, enables us to tailor the perfect solution for different citizens and governments' needs. 
Identity registration is what we do.
Thales has the expertise and technology to establish unique official digital identities securely and unambiguously for all individuals after capturing and verifying their biographic and biometric data.
Our technology enables us to automate the various steps involved in the identity registration process to increase efficiency, negate human errors and reduce fraud.
Thanks to Thales' identity solutions, populations can fully participate in their country's political, economic and social life.
 
Thales' long experience in identity systems 
Thales has been in the biometrics business since 1990, establishing a wealth of expertise in hardware, software, and services.
We have over 300 references in more than 80 countries worldwide, with tens of thousands of identities validated every day. 
Our expertise in multi-biometric fusion is unrivaled, and we are the world leader in accuracy and global performance of matching algorithms.
We can provide a single system for all registries, including CRVS, population databases, voter registers, travel document databases, and more.
Our solutions are available, scalable, and interoperable, offering flexible business process lifecycle management. Thales has over 30 fixed and mobile ID verification customers worldwide, taking advantage of our expansive multi-form factor product catalog for a fast, flexible, and secure ID verification solution.
Identity management is no longer about merely issuing ID cards.
It now involves administrating databases containing large amounts of personal and sensitive information. 
And this data will only continue to grow as more and more eServices increasingly rely on trusted digital identities to authenticate their use.
More resources on civil registration, identification, and civil ID
Now it's your turn
It's time for action on legal identity.
Here at Thales, close collaboration with customers and stakeholders lies at the heart of our approach. 
We welcome your views on the challenges of providing legal identities for all. And we are always pleased to share best practices in civil registration and identification programmes - including the ways in which physical and digital ID schemes can and should be integrated.  
If you have any questions or comments on this topic, please add them in the box below.
We look forward to hearing from you.,