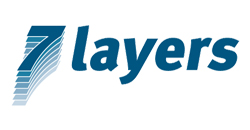 Countries :
China, France, Germany, Japan, South Korea, Spain, Taiwan, United States of America (USA)
7 layers, a Bureau Veritas Group Company, is an international group of test and service centers for the wireless communications industry.
End-product manufacturers, chip-set, reference design, and module manufacturers benefit from the 7layers' services, and we have a close relationship with major network operators.
7layers has years of experience with certification and type approval handling services for products with integrated wireless communications technologies such as GSM, GPRS, 3G, HSPA, GPS, Bluetooth®, etc. These global market access services are combined with state-of-the-art conformance, field, interoperability, and antenna test services, taking place in our accredited laboratories. If applicable, these services are complemented by our global network of partner laboratories and type approval agencies.
For integrators of wireless modules, we offer expert analysis, pre-testing, and consultancy services, so that their products are well prepared for the necessary certification, regulatory, and type approval processes.
To keep these certification and type approval efforts as low as possible, 7layers has developed "Module Integration Concepts". These help manufacturers to optimize module integration in such a way that the necessary test efforts are kept to a minimum:
We help you take care that the significant alterations to an already certified, integrated module or a forerunner end-product can be kept small so that the corresponding test and certification efforts can be kept low at the same time!
This way, 7layers supports manufacturers in bringing their products onto the global market in the shortest possible time with a maximum of security regarding essential requirements.
We cover certification requirements such as GCF, PTCRB, CTIA, Bluetooth®, and regulatory requirements, e.g. CE marking (R&TTE), FCC, IC Canda, etc.