​Identity fraud
A major Mobile Network Operator faced a problem in which falsified ID documents were being used for new phone activations, leading to massive financial losses per year. 
Thales' solution reduces ID fraud and improves customer service.
The MNO chose Thales' High-Security solution to reduce retail fraud, automate data capture and improve customer service, using specialized full-page document readers capable of white, infra-red and ultraviolet scanning of security features.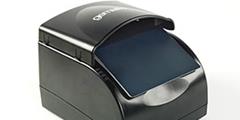 Thales' specialized full-page  document reader​
Reads and authenticates multiple document types
Fast, accurate document processing
Easy operation and maintenance
Maximum flexibility in systems integration​
The results: a streamlined customer acquisition process
ID Authentication can handle the IDs specified by the customer. It enables speedy processing.
It's precise, while also accommodating minute variations in legitimate IDs, keeping false rejects to a minimum. Data capture reduces data entry errors. Greater efficiency means less time doing data input; more time spent upselling features and services.