At Thales, over many decades, we have forged an unrivalled level of expertise in space amplification. We have constantly developed new technologies that have led to key improvements in Traveling Wave Tubes (TWT) efficiency and thermal performance. These advancements have allowed satellite manufacturers to increase transmission power and reduce spacecraft mass.
Innovation is at the heart of what we do and produce, and as a result of the ever-changing market we are evolving our offerings to best suit our client's needs.
Our expertise nowadays comes largely from our sixty years of experience, the conception and production of TWTs and our product range has since diversified, according to latest flexible satellite developments. They now include SSPA and Dual-TWT amplification solutions. This incorporates also cesium-beam tubes which are specifically designed for the integration into atomic clocks as well as thrusters solutions for electric propulsion.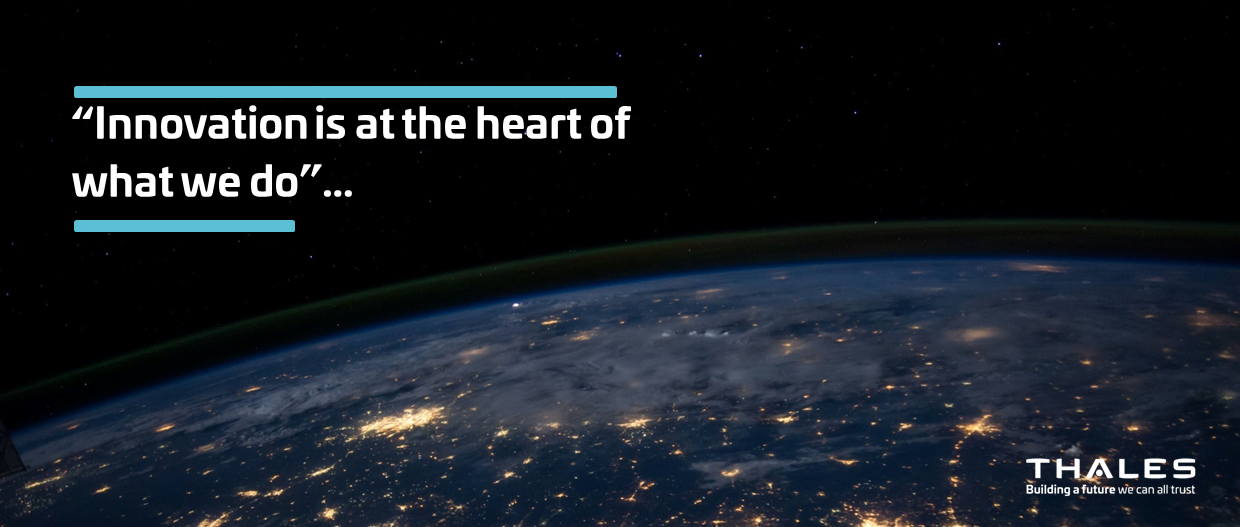 We are currently welcoming into our collection of space amplification technology, the SSPA which offers Ka/ Ku-bands and boasts electronic integration in a smaller over package. The objective is to maintain the high level of flexibility required by our clients for flexible satellites.
To complete the range, we are also introducing Dual-TWT which provides alternative technology to SSPA. With greater efficiency to that of SSPA but in a more compact design than TWT technology, the Dual-TWT is bridging the gap between these two solutions.
To fully capitalise on our space amplification expertise, we have developed the HEMPT Thruster family. They are used to establish and maintain orbital positioning throughout the lifespan of the satellite, notably for the new generations of satellite constellations.
Alongside HEMPT ion Thrusters; Thales has also pioneered in a compact HEMPT EV0 electric Thruster for satellites with multi propellant capability and performance stability.
Whatever the client's needs may be, Thales ensure that our product portfolio is entirely satisfactory and even goes beyond to make sure that performance is fully optimised.
billion hours of in-orbit service
global supplier of travelling wave tubes for spacecraft and satellites
Thales offers a range of TWT solutions at many different bands. As the global no.1 supplier of TWT's for spacecraft and satellites our offerings are perfectly suited to space needs. Whether the requirements are for military or scientific missions, our broad range of product bands cover all bases for TWT based systems.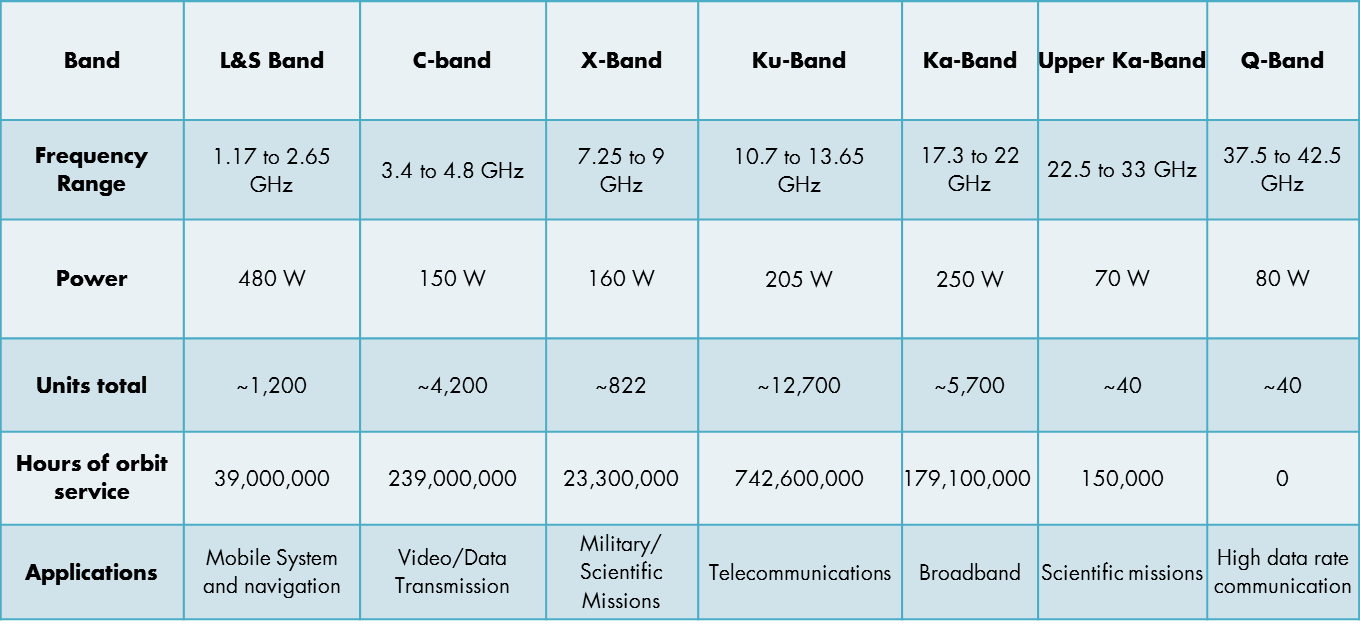 Satellite manufacturers around the world are introducing a new generation of flexible software-defined satellites (SDS) equipped with active antennas operating in either Ku-band or Ka-band. In cooperation with customers, Thales has developed the Dual-TWT , a compact low weight space tube suitable for these innovative applications.

At Thales we are capitalising on our expertise, to develop the Dual-TWT which are perfectly suited to work on these two bands. Our compact Dual-TWT offers the most suitable amplification solution for Geostationary as well as Low Earth Orbit satellite applications.

Dual-TWT: New technologies such as on-board processing and active antenna open the door to modify the services over the lifetime of the satellite. The Dual-TWT combines compactness, high performance and high efficiency. It fills perfectly the gap between traditionnal TWT and SSPA.

Proven Technology: The Dual-TWT takes on many of the TWT characteristics, meaning that the overall product perfectly benefits from previously proven heritage and latest technological innovations.

The Dual-TWT is among the latest product innovations brought to the market by Thales to fit worldwide needs in terms of connectivity and communications. This portfolio extension now means that Thales can offer a full range of amplification solutions for the space sector as well as being able to meet customers' needs with high-performance and cost-effective Dual-TWT technology.

| | | |
| --- | --- | --- |
|   | Ku-band | Ka-band |
| Frequency band | 10.7 GHz – 12.75 GHz | 17.3 GHz – 20.2 GHz |
| Bandwidth | 2.05 GHz | 2.9 GHz |
| Power @ satellite. | ~60W/80W | ~60W/70W |
| Dimension (Dual) | ~64mm x 31mm x 270mm | ~64mm x 31mm x 270mm |
| Mass (Dual) | ~900g | ~900g |

 
Satellite manufacturers around the world are introducing a new generation of flexible software-defined satellites (SDS) equipped with active antennas, operating in either Ku-band or Ka-band. We are now introducing our cutting edge SSPA products & technology evolution for these flexible satellites to fit worldwide needs in terms of connectivity and communications.  

At Thales we are adapting our technology in line with the ever-changing market, but the objective never changes; to offer the market competitive solutions with high levels of performance and reliability.

Flexible Spacecraft Payload: With reduced lead times, satellite operators will have the ability to adapt to future market needs and uncertainty. Our modular SSPA designs and technologies are specifically designed to fit GEO/MEO satellites and are evolving to meet the needs of LEO constellations. 

Active antenna: Thanks to its modular level of integration and reduced size and weight, our SSPA family is adapted to active antenna solutions, and we would be happy to study the best solution for your amplification.
Introducing our latest innovation in electric propulsion for satellites: the HEMPT EV0 thruster. Capitalising on a long term expertise in TWT and cutting-edge space components, the HEMPT EV0 will now help to improve satellite missions by offering a flexible thruster which works well with Krypton as well as Xenon.

Thales has developed a new electric propulsion technology harnessing our heritage with traveling wave tubes (TWT) with more than 23 000 Thousands delivered to customers. The latest specifications include:

Large space cathodes in orbit heritage

Reuse of 85% of the technology and 80% of the processes from TWT to HEMPT

Industrial excellence and high volume manufacturing capability

Krypton operations: EV0 the first HEMPT thruster to be qualified with Krypton as well as Xenon, in order to fit the latest requirements of satellite constellations and reduce the fuel costs by a factor 10. Coupled with its high ISP and its long lifetime and stability of performance over life, EV0 comes as one of the most economic thrusters.

In-orbit Flexibility:  Offering a high flexibility with a broad range of power (200 – 700 W) and voltage (300 – 800 V), the EV0 thruster offers a high total impulse mode as well as a high thrust mode that can be reconfigured in orbit (based on PPU features) in order to increase the precision of the mission.

With a low mass, this thruster is therefore self-radiating and easy to accommodate on a spacecraft. Designed for multi-thruster as well as single thruster operations, it boasts a robust and long-lasting design.

Ultimate Configuration: Thales Microwave and Imaging Sub-Systems has partnered with many industry leaders in the electric propulsion field (PPU, PMA) and for system integration to ensure that the HEMPT propulsion full system can be available and ready to fly soon.