At the heart of Digital transformation
In the fiercely competitive communications satellite market, manufacturers have to produce "more and faster".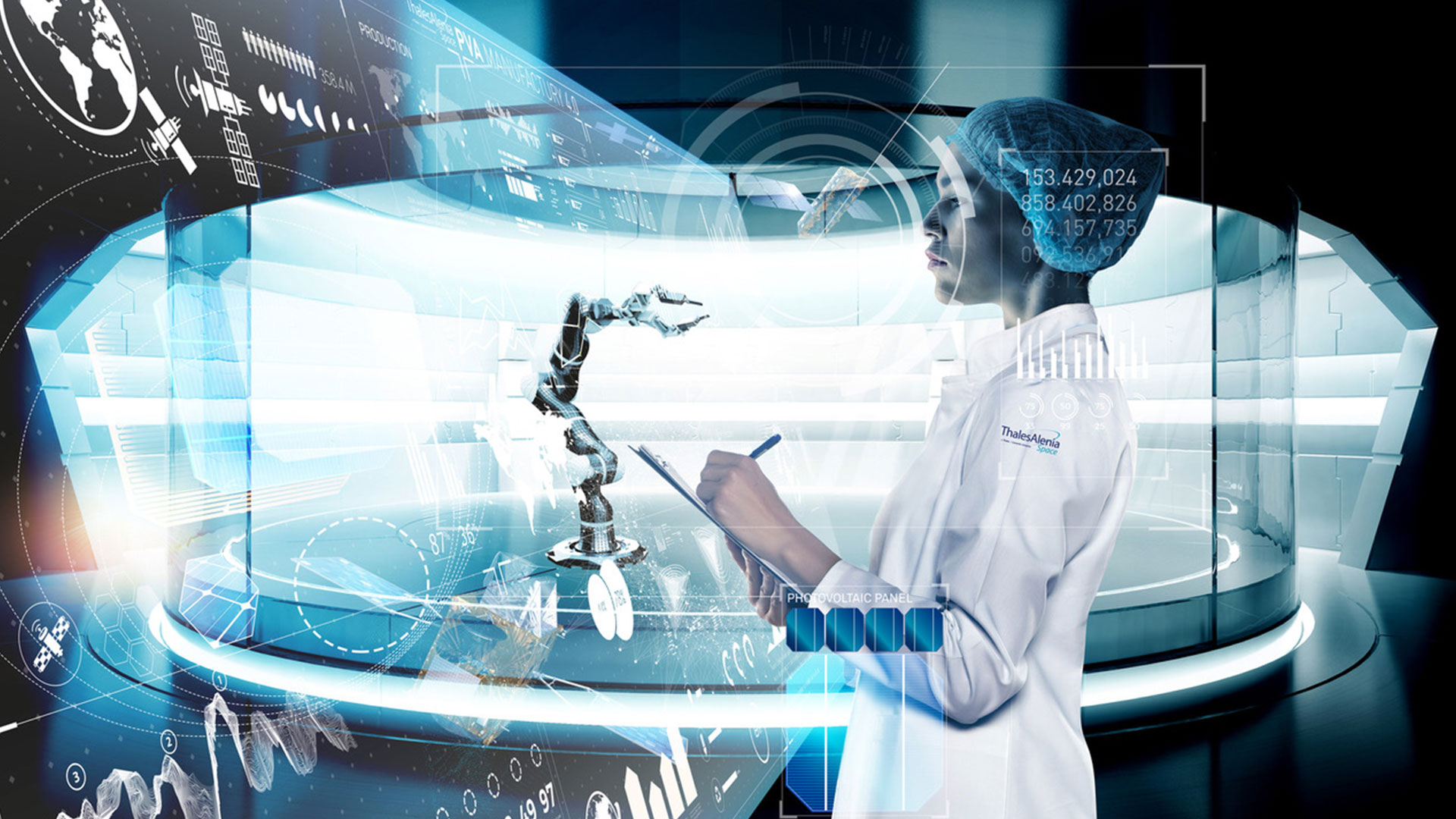 New technologies have become a key to increasing satellite production rates, against the backdrop of a fast-evolving industry. The Factory of the Future is designed to incorporate state-of-the-art and cost-competitive technologies in production organizations, fully reflecting the digital transformation. Additive manufacturing, robots and cobots, Industry 4.0, virtual and augmented reality, digital twins… Digital Transformation is clearly visible within Thales Alenia Space's clean rooms! 
Innovation in our DNA! 
At Thales Alenia Space, our best success-stories happened because our mindset, our DNA, was driven by innovation. To mention a few examples, we were at the forefront of satellite navigation systems in Europe. We always thought that full-electric telecommunications platforms would be the new benchmark, not to mention flexible digitalized payloads we always believed in. And yet, we were a real pioneer in terms of telecommunications satellite constellations. We capitalized on our passion for innovation and engineering to be who we are. 
Thales Alenia Space also set up in 2014 an Innovation Cluster tasked with accelerating the development of innovative projects. Open to all employees, at all levels across the company, this participative initiative is designed to bolster the company's innovation culture and to stimulate intraprenership. More specifically, the Innovation Cluster aims to nurture disruptive concepts within Thales Alenia Space, whether for design, production, engineering, sales or support, and to encourage all employees to unleash their creativity and initiate actions. 
The good thing about innovation is that it is always a beginning of a new area. The difficulty is of course to find the proper balance between disruptive solutions and our customers' expectations.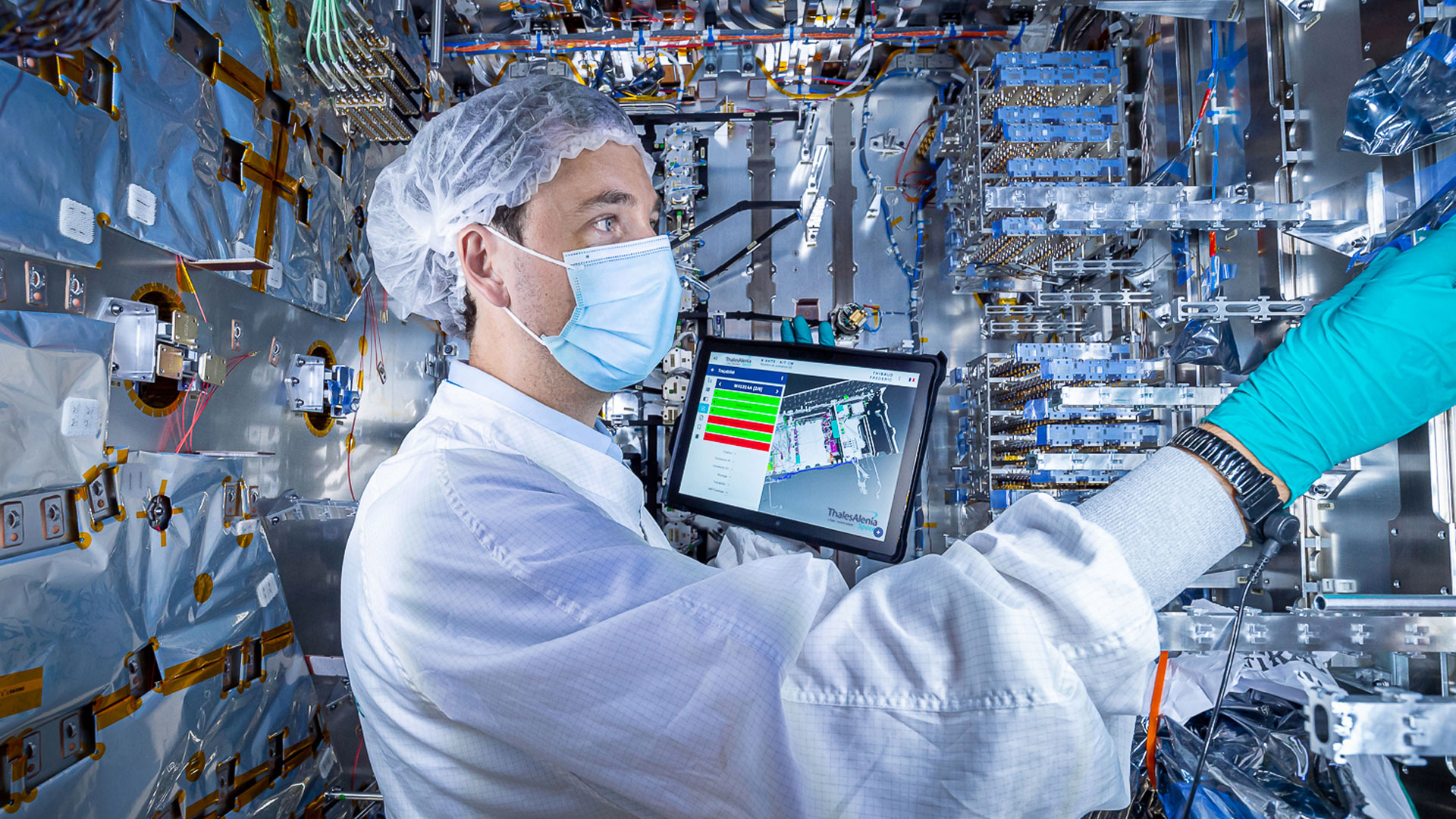 © Thales Alenia Space
Stratobus™, an autonomous, multimission stratospheric is a good example of what our company could bring in terms of new technologies. This airship fits perfectly with conventional satellite systems. Operating at an altitude of 20 kilometers (above the jet stream and air traffic), it is designed for a wide range of civil and military applications at the local or regional level, including telecommunications, navigation and observation. It could provide a permanent surveillance solution over a predefined regional coverage zone to meet the needs of security and defense organizations.
We expect, in the years to come, to work on such numerous innovative programs with our customers and partners to draw the Space of the future.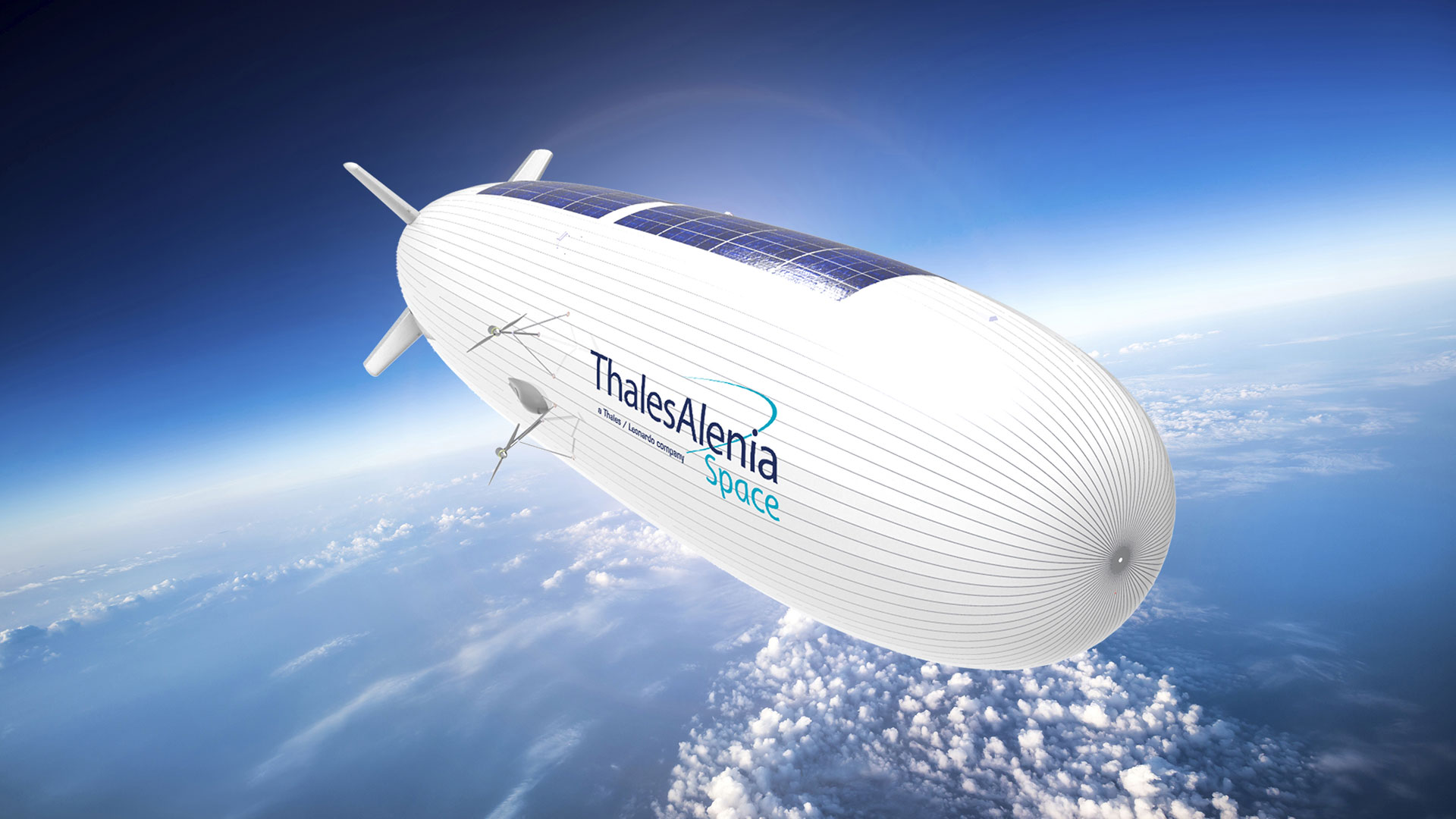 © Stratobus © Thales Alenia Space/Briot