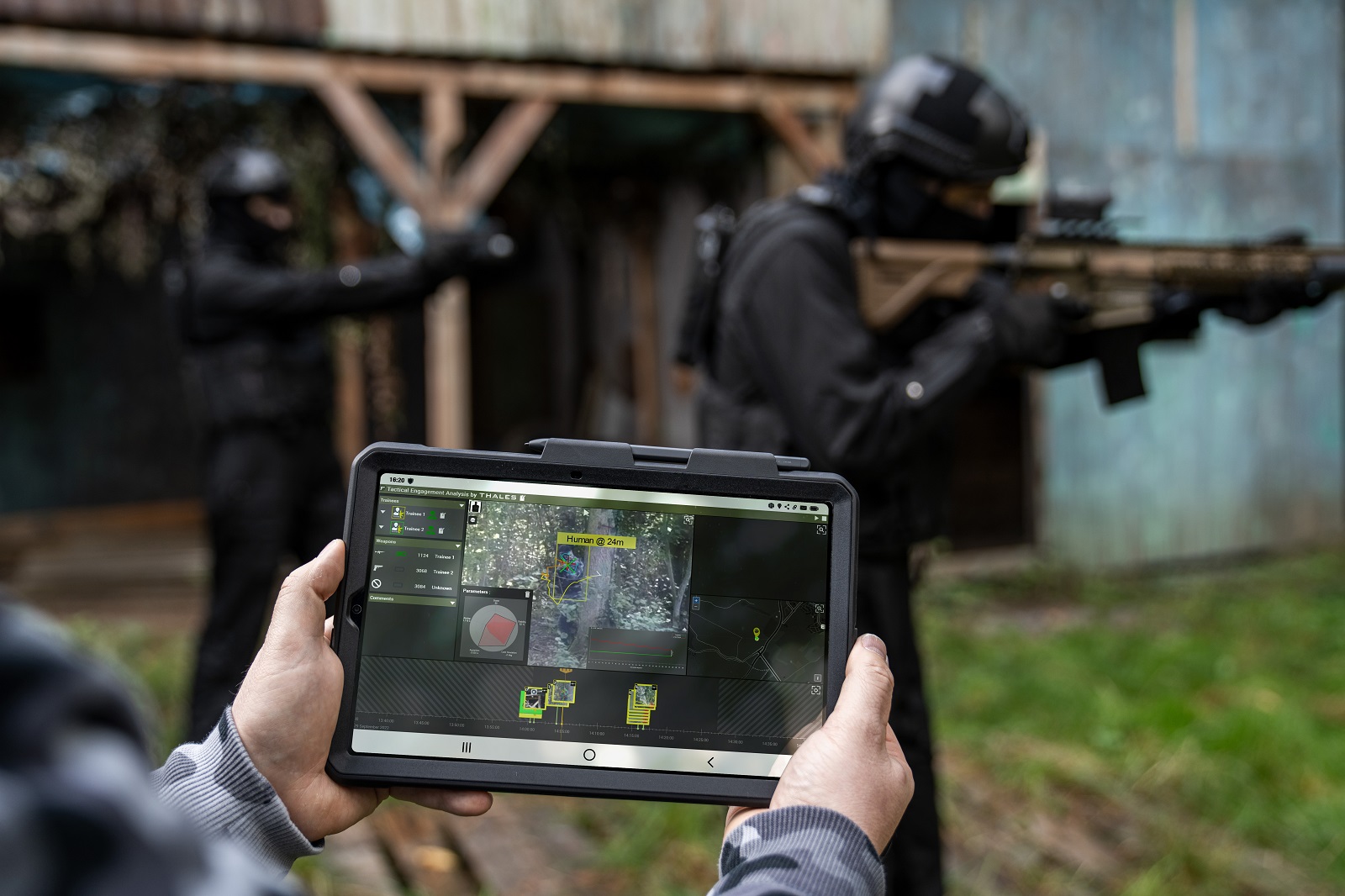 The Tactical Engagement Analysis solution is an innovative system providing instructors with real-time training data on the unit's tactical engagement ,including impacts, video feeds, user position and marksmanship statistics.
It is implemented for advanced training in real-world environments, including close quarter battle scenarios.
AI algorithms are capable of detecting, recognising and analysing objects precisely, enabling objective and individualised performance assessment.
SATIS and Sagittarius Evolution are two immersive solutions that rapidly build proficiency, from individual marksmanship to collective tactical training.