Critical Information Systems and Cybersecurity
In a world that is increasingly fast moving, unpredictable and full of opportunities, "digital transformation " whose "cybersecurity" is a key of success, now permeate every aspect of business activities and daily lives for our customers.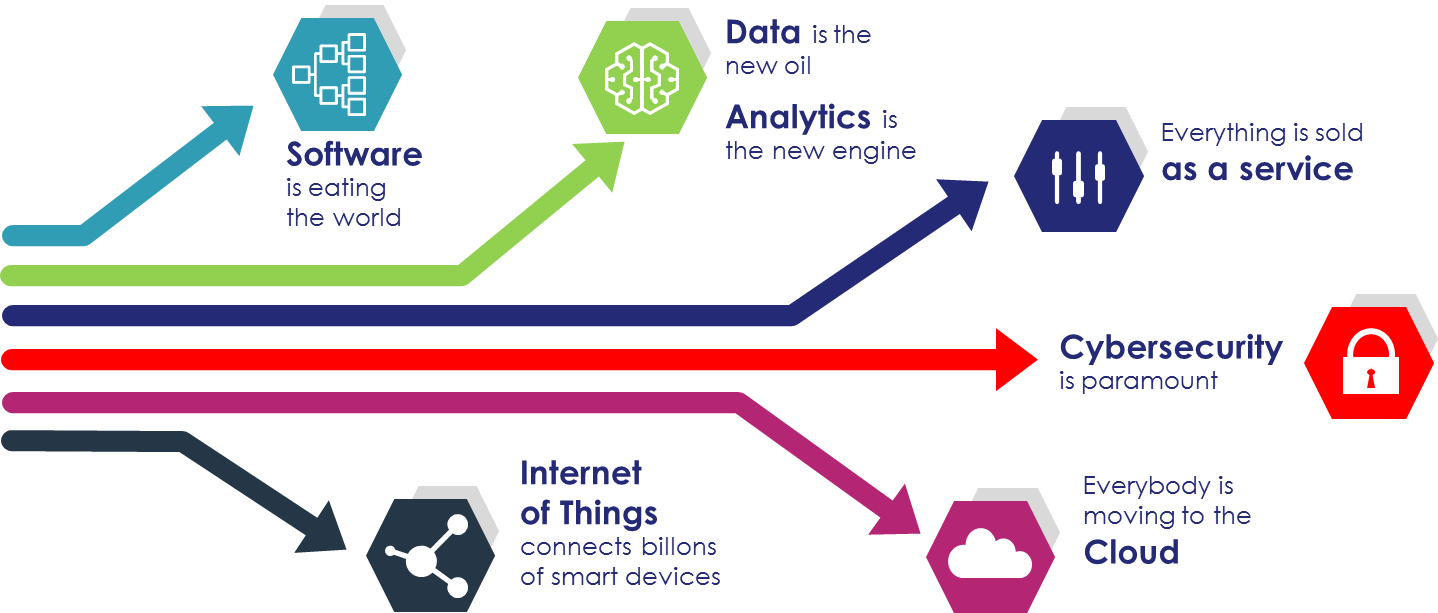 No digital transformation without trust.
No trust without cyber security.
As the European leader in cyber security and the worldwide leader in data protection, Thales addresses the entire information security lifecycle, the cornerstone of digital trust. Thales helps secure the digital transformation of the most demanding government bodies, private firms and critical infrastructure providers.
For the 2020 edition of Les Assises de la Sécurité, Thales launches the newest edition of its CyberThreat Handbook, this year dedicated to cybercriminals. Thales' experts unveil their analysis and conclusions when it comes to cybercrime, an extremely dangerous network with a large number of hackers groups. Interactions and permanent movements unite organised cybercrime and bring it to life. Without protection or proactive means, the attacks of cybercriminals will create each time more damage. To face their always-evolving technics, a better understanding of the threat is key; advanced tools and services such as Threat Intelligence are an asset to anticipate this threat as much as possible.
Thales has expanded managed services for its customers with the launch of a new integrated Network Operations Center (NOC)/ Cybersecurity Operations Center (SOC) in the Netherlands With trained experts present 24/7, the integrated NOC-SOC can provide organisations with premium services for IS-IT asset management and cybersecurity supervision, a critical necessity following the explosion of remote working during the Covid-19 crisis.