Today's state-of-the-art IoT cloud platforms require a sophisticated remote authentication process to ensure that the device, application software, and data can be trusted.
As a prerequisite, this necessitates strong and unique digital identities for each IoT device as well as a proven method for the storage of identities in a secure environment on the device. In addition, digital identities need to be injected into the device silicon in a trusted production environment to avoid digital ID theft and leakage, which could be used later to trigger a cyber-attack.
Accounting for device identity management and maintenance - a critical aspect of IoT security - can account for a large portion of operational overhead and total cost of ownership, especially as applications scale. Unfortunately, this is often overlooked in overall application planning and strategy.
This white paper explores what developers and decision-makers building rapidly scaling IoT applications need to know about the principles and processes of secure IoT device identity management.
In addition, we examine the considerations, costs, and consequences of relying on in-house competency versus outsourcing device identity management to a trusted third-party expert.
You'll learn more about:
Key principles of IoT device security
The importance of security by design
Strengthening trust in an increasingly complex and interconnected ecosystem
Public Key Infrastructures (PKIs)
Ensuring digital identities are unique and trusted
Securely provisioning and storing keys and IDs
Scaling IoT applications with success
Total cost of ownership of secure key provisioning (in-house vs outsourcing)
Total cost of ownership of lifecycle management (in-house vs outsourcing)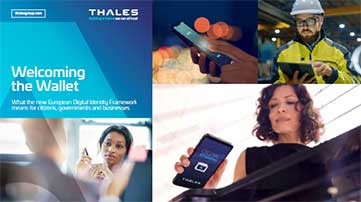 Welcoming the Wallet
What the new European Digital Identity Framework means for citizens, governments and businesses