The rapid expansion of newly connected IoT devices is outpacing service providers' ability to keep track of device data consumption using traditional monitoring methods.
It's become exceedingly difficult to reconcile wireless service contracts with the actual number of connected objects deployed worldwide.
The Thales IoT Connectivity Smart Saver SaaS (Software as a Service) platform solves this challenge by automatically monitoring device connectivity and SIM cards in real-time. 
The result?
This platform, part of a broader array of IoT services,  gives customers the ability to right-size cellular data plans and significantly improve cost efficiency.
How can I reduce IoT connectivity costs?
The Thales platform quickly integrates with IoT Connected Device Platforms (CDP) and provides 24/7 visibility of global data usage in easy-to-understand formats.
Advanced algorithms analyze the data, and in a split second, the system provides a detailed map of active and dormant devices around the world.
Dashboards can be customized to offer critical insights per device, such as the average connectivity cost and data consumption.
There's more.
The platform makes recommendations for the best course of action to optimize connectivity plans or even take action automatically when authorized.
IoT Connectivity Smart Saver Features
The platform provides insights into critical business KPIs.
It supports a variety of use cases divided into three main categories: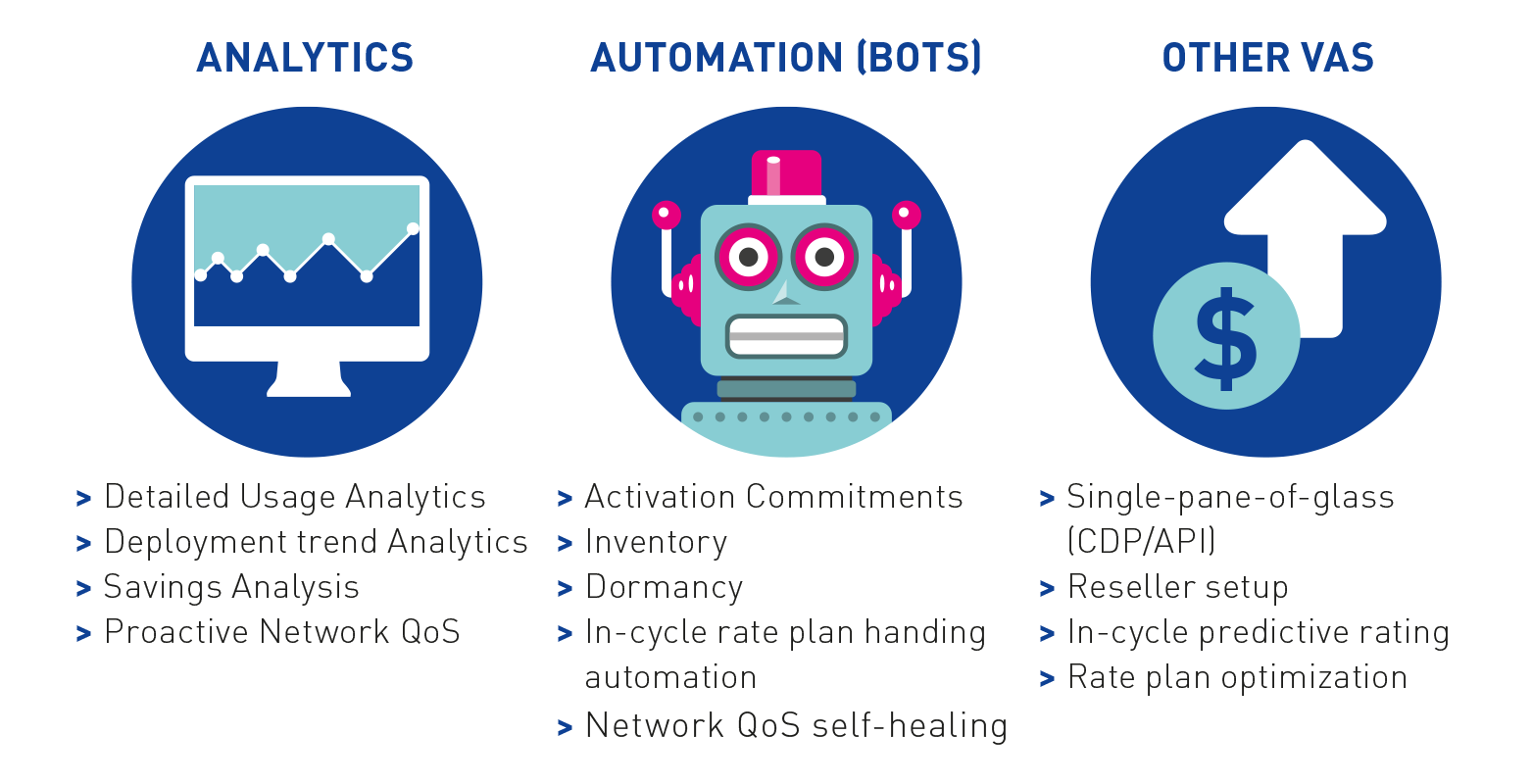 The Smart Saver platform offers customers an end-to-end solution in which the analytics segment identifies an issue, and then the automation segment solves the challenge.
Other VASs include Connectivity Expense Management (CEM) solutions and other critical features that support customers who source connectivity from various carriers and CDPs.
So, what does it all mean in terms of savings?
How effective is the IoT Connectivity Smart Saver? 
Various solution dashboards help optimize connectivity usage providing average savings of up to 40% on global cellular expenses:
20% savings achieved by adapting current rate plans to actual data consumption
15% savings achieved via SIM status optimization that enables payment for activated SIMs only
5% savings results from adjusting SIM procurement with the actual device roll-out
One customer saved 28% on their connectivity bill in the very first month.
Check out the webinar and customer case study below to learn more about the solution and how you can start saving today!
Additional IoT services
  Register for a free trial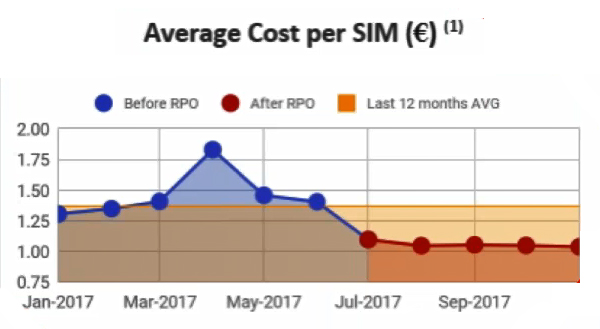 Right size your rate plans and optimize costs
Learn how the SaaS offer leverages machine-learning and clever bots to monitor individual SIMs and automatically reassign them into the best plans.
Watch the webinar