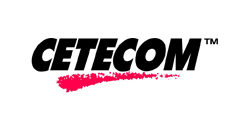 Countries :
China, Germany, Japan, South Korea, Taiwan, United States of America (USA)
CETECOM is an internationally leading service provider for the telecommunications and information technology industries with more than 15 years of experience in mobile and other telecommunications technologies.
This long-standing experience, comprehensive expert knowledge, and the company's independence make CETECOM a neutral partner of the industry that contributes to the smooth running of products and applications and ensures that they meet international standards.
CETECOM's one-stop-shop services include consulting and training, development and engineering services, validation, testing in accredited laboratories (GSM, 3G/UMTS, LTE, Applications, OTA Performance, and EMC), field trials, certification, and approval handling and cover the entire life cycle of a mobile/wireless communications product.
Thanks to its worldwide network, CETECOM is present all over the world.
The test centers in Europe, the USA, and Asia are equipped with state-of-the-art testing systems from many renowned manufacturers and form a worldwide service network.
Being a member of numerous specialist bodies, CETECOM is also actively involved in developing and standardizing global specifications for future technologies.
And as a leading test laboratory, CETECOM is channeling its knowledge and experiences into the proprietary development of its own test solutions and platforms for the industry