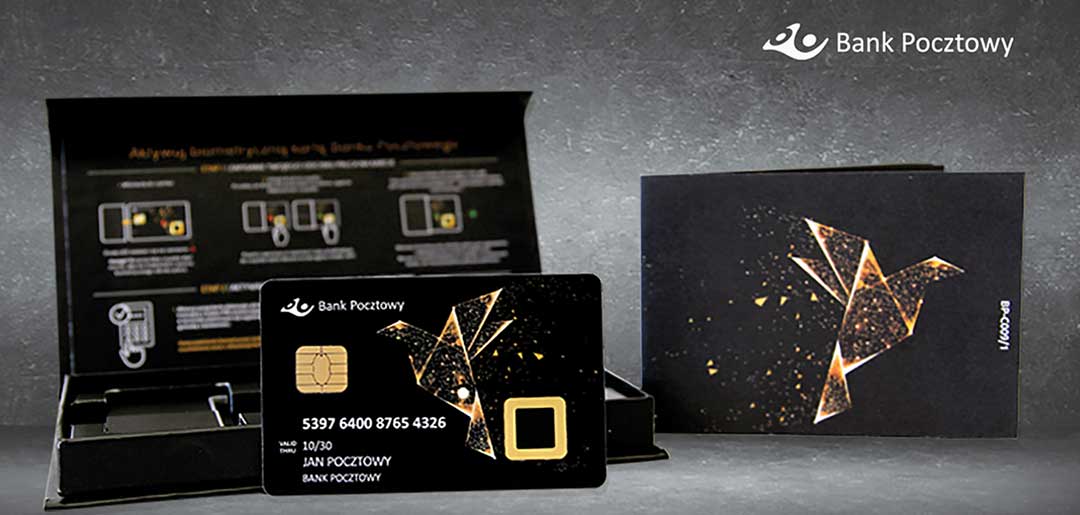 In the heart of a robust economy, Poland is fostering a wave of avant-garde solutions backed by a consumer base hungry for innovation. 
This thriving climate is a blessing for businesses and holds promising opportunities for banks.
And, stepping into the spotlight, Bank Pocztowy, a bank with a unique business model based on cooperation with Poczta Polska in Poland's retail banking scene, has made a new cutting-edge move by launching the country's first biometric payment card.
Join us as we explore how this initiative is set to transform the world of contactless transactions to bring new levels of rapidity and convenience to everyday transactions.
Bank Pocztowy will explain how the card works, the strategic rationale for its introduction, and the early customer responses to this pioneering move. And we'll also find out why Thales was chosen to spearhead this innovative project.
But before we embark on our exploration, let's briefly introduce Bank Pocztowy and its distinctive identity.
Bank Pocztowy: Always by Your Side
Rooted in Poland, Bank Pocztowy is a renowned retail bank committed to offering a range of simple yet comprehensive financial services.
Through a strategic collaboration with Poczta Polska S.A., its presence extends to over 4.7 thousand post offices and bank branches countrywide. 
A customer-centric bank, Bank Pocztowy primarily offers two types of account: 
Konto w Porządku Start (intended for customers in age between 13-25 years) 
Konto w Porządku (intended for customers over 26 years), a straightforward cash loan and banking product for housing communities. 
And for those who prefer digital banking? There's Pocztowy24 and the mobile app Pocztowy, providing services at your fingertips.
The bank's approach shows a dedication to reliability, accessibility, and a strong customer focus.
Bank Pocztowy positions itself as a retail bank with simple and safe financial services, exemplifying its motto: near you and close to your needs.
Let's now shift our attention to the broader Polish context. The bank's innovative drive takes on even greater significance within this setting.
Capitalizing on Poland's Affinity for Contactless 
The Polish economy will be stable for 2023 and expand by 3.5% in 2024. This robustness provides a solid foundation for introducing innovative financial solutions, encouraging the bank and its customers to adopt new payment methods.
There's more to the story.
With their affinity for innovation, Polish consumers are the driving force behind this transformative move. 
Did you know that as early as 2017, the daily use of contactless payments was 20 times higher in Poland than in Germany? 
And the Polish preference for contactless payments paves the way towards a cashless society.
By 2021, 43.3 million payment cards were being used in Poland, according to Statista (March 2023), underscoring the undeniable popularity of card payments.
Bank Pocztowy is well-positioned to ride this wave of change with its biometric card, introducing a modern spin to a familiar payment method in the country.
 
The Magic Behind Bank Pocztowy's Biometric Card
The biometric card is a game changer. 
Just like the card you use daily, but it's coupled with an extra layer of convenience and security: your fingerprint. Each time you use it, biometric verification of your fingerprint is needed to ensure it's really you.  
This means your fingerprint is the only 'key' to make a payment.
Your fingerprint pattern is safely stored right on the card, not in any bank or payment systems, keeping your data in your own hands.
The best part? 
You can now pay contactless for any amount with biometric authorization. Just put your finger on the card sensor and tap your card on the merchant's terminal. 
 
For ATM withdrawals, a PIN code is still required. 
To activate the card, customers must register thumbprints using a sleeve device sent with the card. 
(Watch the Bank Pocztowy case study  in Polish)
The correct registration is confirmed by five flashes of green light (watch the video above), and the biometric data is saved only on the card. 
Furthermore, it's currently one of the most secure methods for contactless payments. 
Why?
Every transaction, regardless of the amount, requires biometric authorization. 
There's no need for a PIN code, eliminating the risk of unauthorized transactions - a feature the bank's customers highly value.
Enhancing Contactless Payments in Poland 
Bank Pocztowy has collaborated with Thales to create an innovative payment solution: the Biometric Card. 
This partnership led to a payment card that successfully merges rapidity, security and convenience, making it a remarkable addition to the banking industry.
Bank Pocztowy's Choice
The digital transformation of Bank Pocztowy has been taking form in recent years, with an emphasis on bringing innovative products to customers.
Partnering with Thales was a strategic decision that sprouted from a strong, confidence-filled relationship between both entities.
The leap into biometric cards came as a natural progression of this partnership. Bank Pocztowy and Thales felt it was the perfect time to introduce Poland's first biometric payment card.
Thales' Role in the Evolution of Biometric Payment
Conversely, Thales has been focusing on developing an innovative biometric card for several years. 
Thales initiated the development of the first battery-less biometric payment card in 2016, focusing on providing users with a highly secure and convenient payment solution. 
This project was ambitious as it was the first time such a complex payment card was developed while keeping standard dimensions.
Journey to Innovation: The Biometric Card's Path from Concept to Customer
The development of the biometric card was a two-phased process. 
Initially, in December 2021, the card was made available to corporate customers. 
The card was introduced to a broader retail customer base in August 2022.
Recognizing Bank Pocztowy's innovative spirit, Thales found a synergistic partner to work with towards enhancing the customer experience.
Customer Reception to the Biometric Card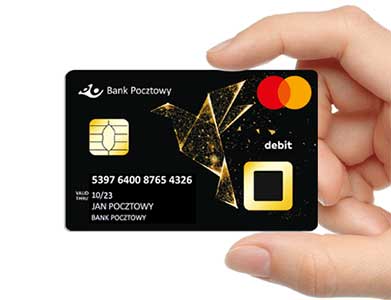 Initially targeting corporate customers, Bank Pocztowy extended its innovative product to retail customers following positive feedback. 
Since its launch, customers have appreciated the card's unique convenience, simplicity, and security. 
With its innovative standing in the Polish market, the card aims to represent a modern bank open to digital and biometric technologies.
 
The Multifaceted Advantages of the Biometric Card
Our customers value innovation, security, and convenience. By offering the biometric card, we are meeting these demands uniquely. This
move makes us memorable
and attracts those seeking something not found elsewhere. 
Ultimately, daring to be different enhances our profitability as customers choose us for our unique, superior offerings," stated Paweł Andrzejczyk, Manager at Bank Pocztowy, discussing the launch of the biometric card in Poland.
Bank Pocztowy has found the biometric card to be one of the safest solutions for contactless payments, as it requires the cardholder's fingerprint to authorize every transaction. 
This eliminates the need for a PIN code for purchases and reduces the risk of unauthorized transactions.
On a global scale, there are currently twenty projects of the biometric payment card. 
Financial institutions are increasingly interested in this technology, recognizing its advantages: enhanced security via fingerprint verification and ease of use with no transaction limit.
A Fruitful Partnership: Bank Pocztowy and Thales
Both Bank Pocztowy and Thales hold their partnership in high regard. 
The bank values Thales' professional support, and Thales admires the dedication, motivation, and enthusiasm that enabled the successful completion of this ambitious project within a span of five months.
The Promise of the Biometric Card: Personalizing the Banking Experience
Bank Pocztowy, with its innovative biometric card, provides a unique product with personalized payments, secure transactions, and additional benefits like free withdrawals and online purchase insurance. 
With the customers' needs at the heart of their operations, Bank Pocztowy continues to foster a culture of innovation, making banking services more secure, convenient, and uniquely personal.
Crucial Insights from the Launch
From this pioneering move, we've distilled five major takeaways for our readers that shed light on the power of innovation, customer understanding, leveraging market trends, and the importance of strategic partnerships.
Be open to innovation: Bank Pocztowy's successful implementation of Poland's first biometric payment card underscores the need for businesses, particularly in the financial sector, to embrace and spearhead innovation. This encourages differentiation and attracts customers seeking unique offerings.
 
Understand and address customer needs: Bank Pocztowy attributes its success to a relentless effort to meet these needs uniquely. This emphasizes the importance of customer-centricity in business strategy and product development.
 
Innovative products can enhance security and trust: The biometric card offers improved security by using biometric authorization for each payment, eliminating the need for a PIN code during contactless payments and reducing the risk of unauthorized transactions. This illustrates how technological innovation can significantly improve security measures and trust.
 
Leverage existing market trends: Bank Pocztowy capitalized on Poland's affinity for contactless payments and the increasing consumer demand for innovative financial solutions. This demonstrates the value of leveraging existing market trends and consumer behaviours when introducing new products or services.
 
Partnerships can facilitate cutting-edge solutions: Bank Pocztowy's collaboration with Thales led to a remarkable addition to the banking industry. This highlights the power of partnerships in driving innovation and developing unique customer solutions.
Thales: Innovating Payment Solutions for Modern Banking
Payment cards, especially contactless ones, are a key part of modern banking. 
Thales is at the forefront of remodelling card offerings to match user needs with groundbreaking innovations, such as:
Biometric Payment Card: The Thales biometric card, as described here, is equipped with a fingerprint sensor. It offers a fast and convenient payment experience. Your customer's privacy remains intact as your biometric data never leave the card.
Eco-friendly Credit Cards: Thales offers cards made from bio-sourced and recycled materials that respond to the call of eco-conscious consumers. They also provide a carbon offset program to promote sustainable choices.
Metal Cards: Offering style and panache, premium metal credit cards coupled with solid loyalty programs can differentiate banks and fintechs in the market.
Card Customization for Gen Z: With Thales SketchMyCard, we're embracing hyper-personalization. This tool allows cardholders to design their cards online, catering to the self-expression trend led by Generation Z.
Modern Card Issuance: The Thales D1 platform is here to help card issuers revamp their card issuing platform. It integrates with existing banking systems, offering a secure, scalable solution that aligns with the latest payment schemes.
Thales collaborates with over 3,000 financial institutions, retailers, and other stakeholders to address the challenges of digital and physical transactions. Join us on this journey. 
We'd be thrilled to discuss your projects. Reach out to us today!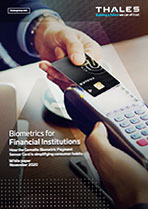 Biometrics in payment: The case of the biometric bank card (white paper)
Check out the latest developments and technologies in biometrics
Read more