​​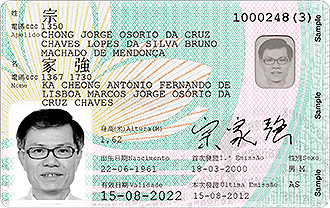 ​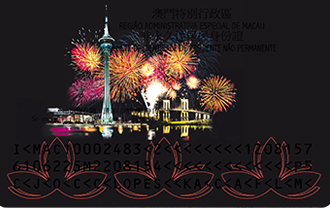 Macao, a Special Administrative Region of the People's Republic of China with a population of over 650,000 in 2020, lies close to Hong Kong, which is about 64 kilometres to the east.
The Macao electronic Identity Card is an official identity card issued by the authorities for permanent residents and non-permanent residents. ​​
Advanced security features
Trüb, now part of Thales, has been selected to provide this new generation of polycarbonate digital ID cards​.
The new e-ID card is optically personalized through laser engraving and comprises a variety of security elements including two groundbreaking features developed in Switzerland by Trüb.
As a world premiere, the e-ID for Macao includes True Window and Window Lock features. 
Brilliant UV image
True Vision offers high-resolution true-colour UV images with high brilliance and outstanding colour reproduction. Under UV-light, the e-ID documents reveal the skyline of Macao in true colours. This element is much more than a design element, as it protects the document against duplication and reproduction. 
Laser-engraved ghost image
Window Lock is designed for laser-engraved polycarbonate documents such as national identity cards and passport data pages. The technology is based on a sophisticated laser ablation personalization process on a metallic foil, which is integrated into a transparent window.
 A ghost image is inversely personalized into the metal foil so that a simultaneous manipulation of the cardholder portrait and ghost image after issuance of the document becomes visible, making any fraudulent tampering of the cardholder portrait easy to detect. 
Easy verification for increased security
With the use of these two innovative security elements, Macao presents a highly advanced security concept which is easy to understand and to verify, resulting in a further increased security level in its new generation of electronic identity cards.
More on secure ID design
At Thales, we believe in taking a global approach to security. That's why we strive to provide durable and innovative solutions to slash document fraud and identity theft.
We offer extensive experience and support, enabling our customers to meet their expectations for distinctive IDs that are as secure as they are attractive.
Collaboration with customers lies at the heart of our process, and we will be pleased to share with you some of our best practices in ID security design.
If you have a question on ID security features, please leave a comment in the box below.
We look forward to reading from you.