​​​​With Thales Gemalto Window Lock security feature, Thales presents a new security concept for the protection of the holder portrait against any subsequent change by means of additional laser engraving.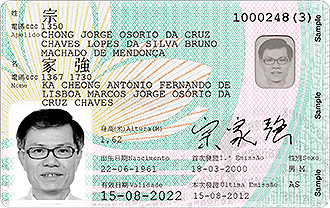 The technology for polycarbonate​ is based on a sophisticated laser ablation personalization process on a metallic foil which is integrated into a transparent window. A ghost image is laser personalized into the metal foil so that a simultaneous manipulation of the card hold ​​​​portrait and ghost image after issuance of the document will leave visible traces.
 
​​​A friendly ghost to prevent tampering
​Window Lock implements a "negative" personalization process where the light-coloured image is personalized by metal ablation. Hence, fraudulent manipulation of the cardholder portrait could easily be detected.
Window Lock presents a highly innovative security concept which is easy to understand and to verify, resulting in further increased security level of travel and identity documents.​
Discover more innovative document security features from Thales.​
You can also find this feature in the new Finnish ID and passport launched in 2017.
Do you think Window Lock can help you design a more secure document?
At Thales, we believe in taking a global approach to security. That's why we strive to provide secure, durable and innovative solutions.
We offer extensive experience and support, enabling our customers to meet their expectations for distinctive documents that are as secure as they are attractive.
Get this free exclusive guide to passport security design 
Collaboration with customers lies at the heart of our process and we will be pleased to share with you some of our best practices with this   7-STEP guide to passport security design.
If you have a question on Window Lock to ask or just enjoyed reading our passport security design guide, please leave a comment in the box below.
We look forward to hearing from you.