Thales TopSky – ATC is the world's most advanced air traffic control automation solution, designated to control en route, approach and oceanic traffic, both in civil and military environments. Customers have come to rely on high performance, high availability, fail-safe, adaptable and modular TopSky - ATC to ensure safe and efficient airspace operations.
Designed by controllers for controllers

Designed by controllers for controllers, TopSky – ATC enables them, as well as technicians, to have: Innovative and intuitive access to flight information Accurate and real-time tracking for faster and better decisions Efficient tools for enhanced detection and resolution of conflicts Integrated sequencing and optimization capabilities A robust reliable and easy to maintain system  

Internationally recognized and trusted

This field-proven ATC system is used to control more than 100 FIRs and 40% of the world's airspace. Trusted in more than 85 countries, it is the most widely-deployed and flexible ATC automation system in the world. It can be adapted to the client's needs including the complexity of the environment and interfacing to existing systems. Thanks to its expertise, Thales can ensure a smooth transition and on-time delivery. Thales leverages its global expertise in cyber security to offer solutions tailored to the client's needs when operating TopSky – ATC. By reducing fuel consumption and greenhouse gases emission, Thales TopSky – ATC also answers tomorrow's challenges for a greener environment and the need for cost savings.
FIRs controlled by TopSky - ATC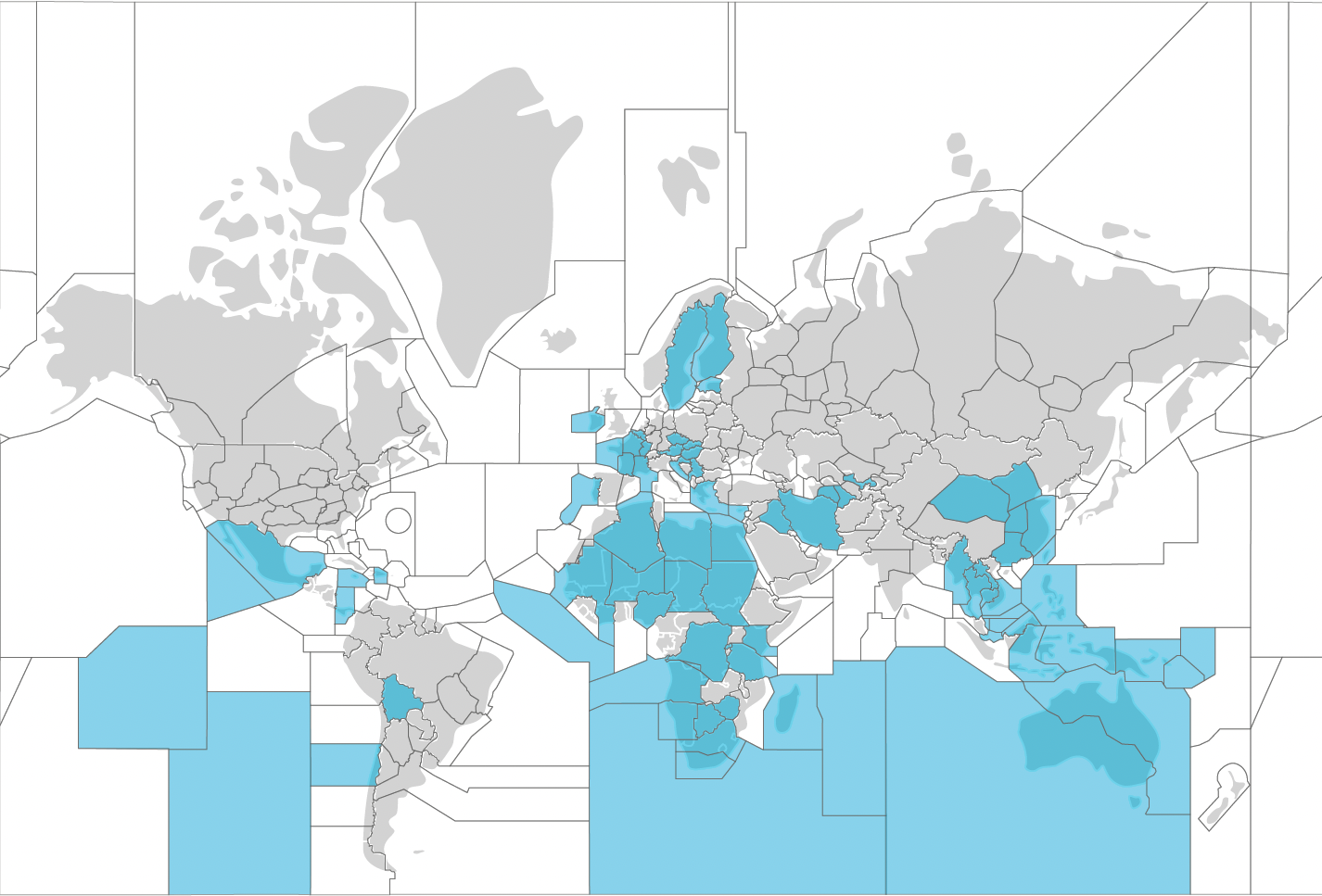 REDUCED COST OF OWNERSHIP
Working closely with our customers to ensure a fixed-cost offering, providing transparency and predictability. 
LOOKING FOR A SUSTAINABLE FUTURE
Enabling our customers to meet their commitments to better flight efficiency with new concepts such as flow management, continuous descent approach and flexible airspace structure. 
OPTIMISED CONTROLLER EFFICIENCY
Provide effective connectivity and detection systems, ensuring efficiency and increased coordination, through Medium Term Conflict Detection (MTCD), Terminal Control Unit (TCU) and Flight Data Processor (FDP).
INCREASED RESILIENCE & AVAILABILITY
Providing real-time synchronization between active and backup operational system with the Ultimate Fall-back system (UFS), ensuring a full continuity of provision of ATC services.
ENHANCED FLOW AND CAPACITY
Offer the latest automation features such as Airport Capacity Enhancement (ACE) which provides the tools and capabilities to optimise the separation of arriving aircraft.
SAFETY AND CYBERSECURITY AT CORE
Benefit from the pioneering combined expertise of Thales in Air Traffic Management and Cybersecurity to contribute to safe and secure air transportation.
of the world's airspace is covered by our ATC system
FIRs (Flight Information Region) are controlled by Thales
TopSky - Flow Manager brochure
In an increasingly complex air traffic environment, having a performant ATFM system is vital to ensure efficient, safe, timely, and sustainable operations. TopSky - Flow Manager relies on Thales' ATC, Safety and Security expertise to help ANSPs better anticipate traffic demand and take the smartest flow management decisions.
Towards eco-friendly operations
Our whitepapers look more closely at the challenges in making the ecological transition within flight operations.