Best IoT SIM Cards for your industrial applications
M2M  (Machine-to-Machine) and IoT applications present new technology challenges, and in many cases, standard components designed for consumer devices are not ideally suited to the job. 
The good news?
To meet the need for an IoT SIM card (aka M2M SIM cards) that is ruggedised for long life in extreme conditions, Thales developed a dedicated industrial platform that has quickly become the preferred solution for enabling secure cellular connectivity. 
Building upon Thales's proven SIM technology, industrial  IoT SIM Cards secure the identity of machines communicating on cellular networks and provide security authentication and ciphering, among other features.
A SIM for every IIoT device and use case
These SIM Cards are optimised to:
Survive extreme conditions of vibration, temperature and humidity common to M2M applications
Endure a long life span (ex: 10+ years)
Occupy a small footprint (miniaturisation)
Withstand and integrate into industrial manufacturing processes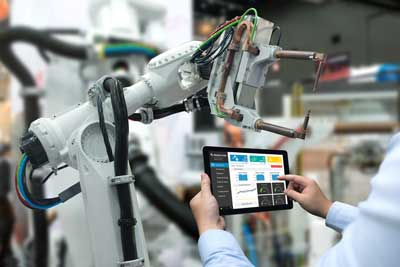 The result?
Industrial SIM Cards ensure that mobile operators can claim and retain a significant stake in the IoT industries while providing new opportunities for OEMs, service providers and customers.
IoT card form factors
The unique platform is available in several form factors. It is enabling successful global M2M deployments for a wide array of industries, including:
Automotive,
Metering,
Remote management,
Industrial data collection,
Healthcare and many more. 
Industrial IoT SIM - 2022 Product Range
The Thales offering for SIM Cards for industrial IoT is part of the company's IoT solutions. It includes universal solutions as well as products that address specific requirements (ex. automotive):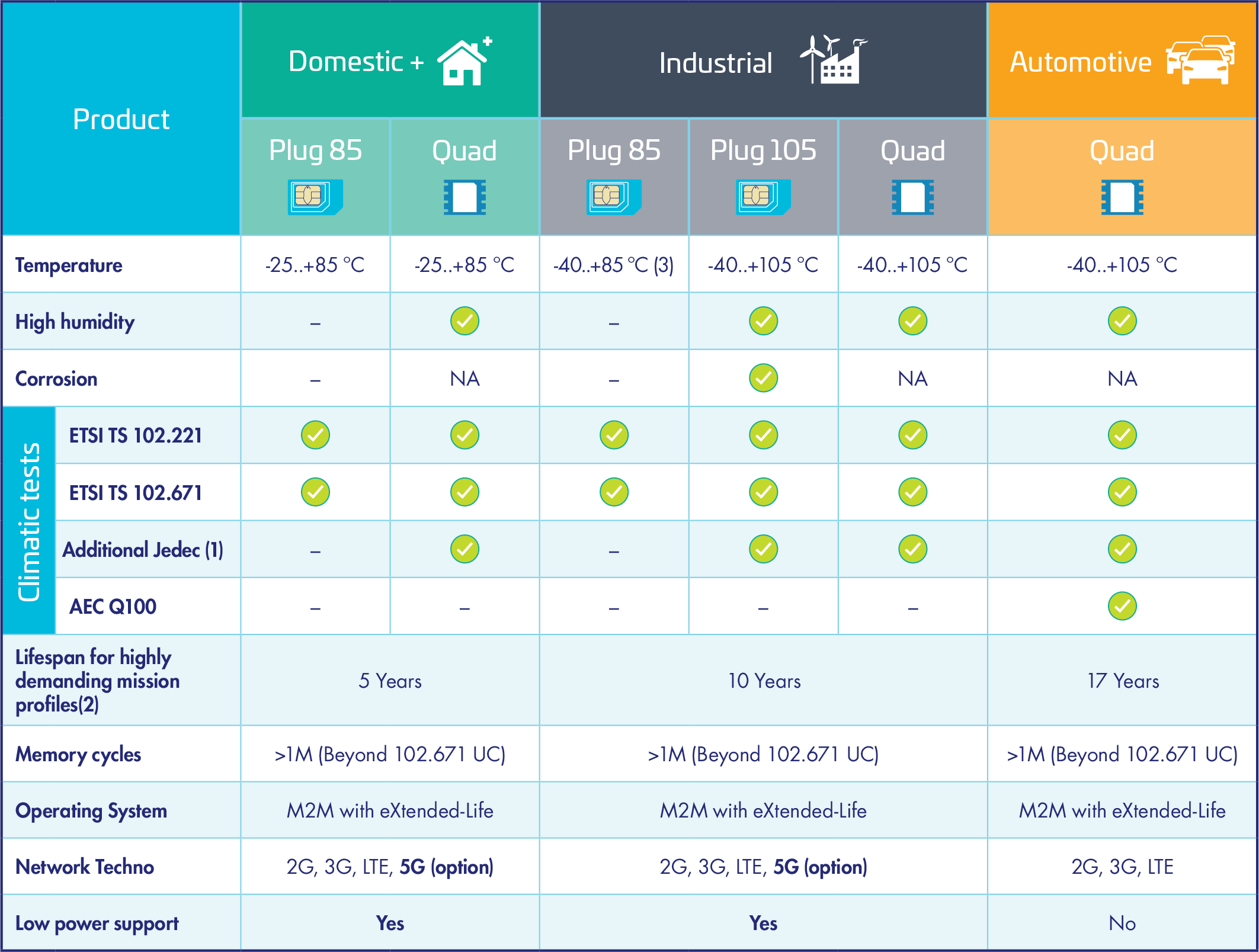 ​
All products are Java Card 2.2.1, Global Platform, GSM standard compliant.
M2M SIM Card Key Features
Field-proven solution
Designed for industrial applications
Built for an extended life span thanks to the Extended Life Mechanism
Highly secure
Technologies associated with Thales IoT SIM cards
Java™ Card OS
Advanced EEPROM endurance
Operator Benefits
Simplified SIM logistics and reduced costs
Helps mobile operators claim and retain a significant stake in this new market
Warranty extension according to customer specifications
Benefits for M2M Value Chain
Easy to integrate
M2M industrial qualification (JEDEC)
Avoid SIM manual manipulation (FullM2M)
Optimises logistics
More resources on IIoT SIM cards, connectivity and security