Segur™ and Claire™ for Intelligent trafic management
To go from a given place to another in the city several options are available, car, taxi, metro, tramway, bus, bike, bike sharing, scooter, and even other types of vehicles for individual mobility.
Sharing the road between everyone is quite a challenge. While in some places this means organizing the city to manage different types of vehicles, in some others, it means finding out a way to fill in bikes lanes and pedestrian lanes where the roads were designed several decades before with only the mobility of cars in mind.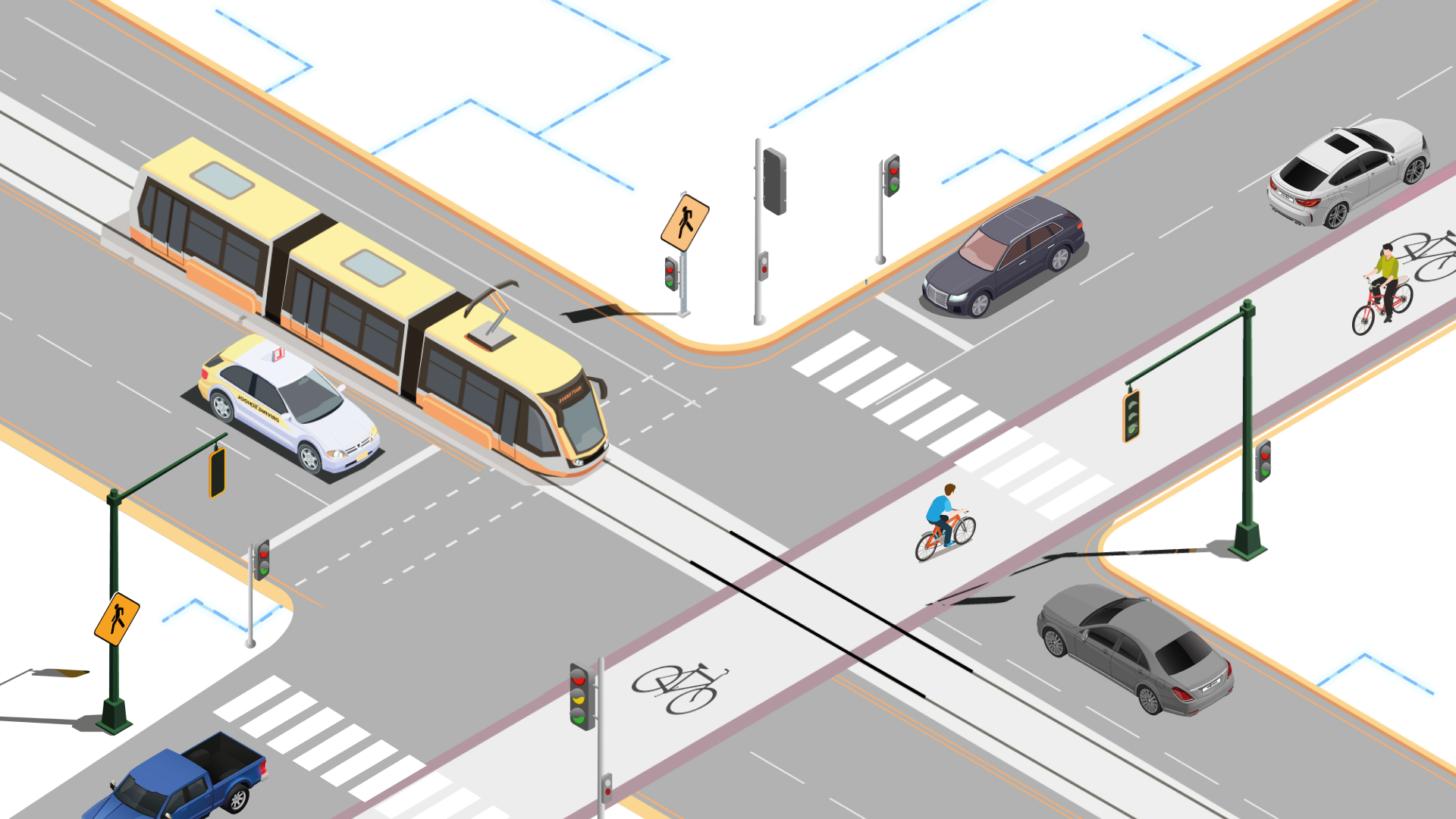 SEGUR™: to enhance sharing the city between multiples types of mobility
SEGUR™, as a traffic management solution brings a valuable organization of mobility flow that enhances mobility in the city, smooches traffic flow and helps sharing roads between different types of vehicles. Thus, SEGUR™makes it possible to prioritize trams upon cars at major avenues and crossroads. Managing a different passage for bikes is no longer an issue either with bike lines traffic lights.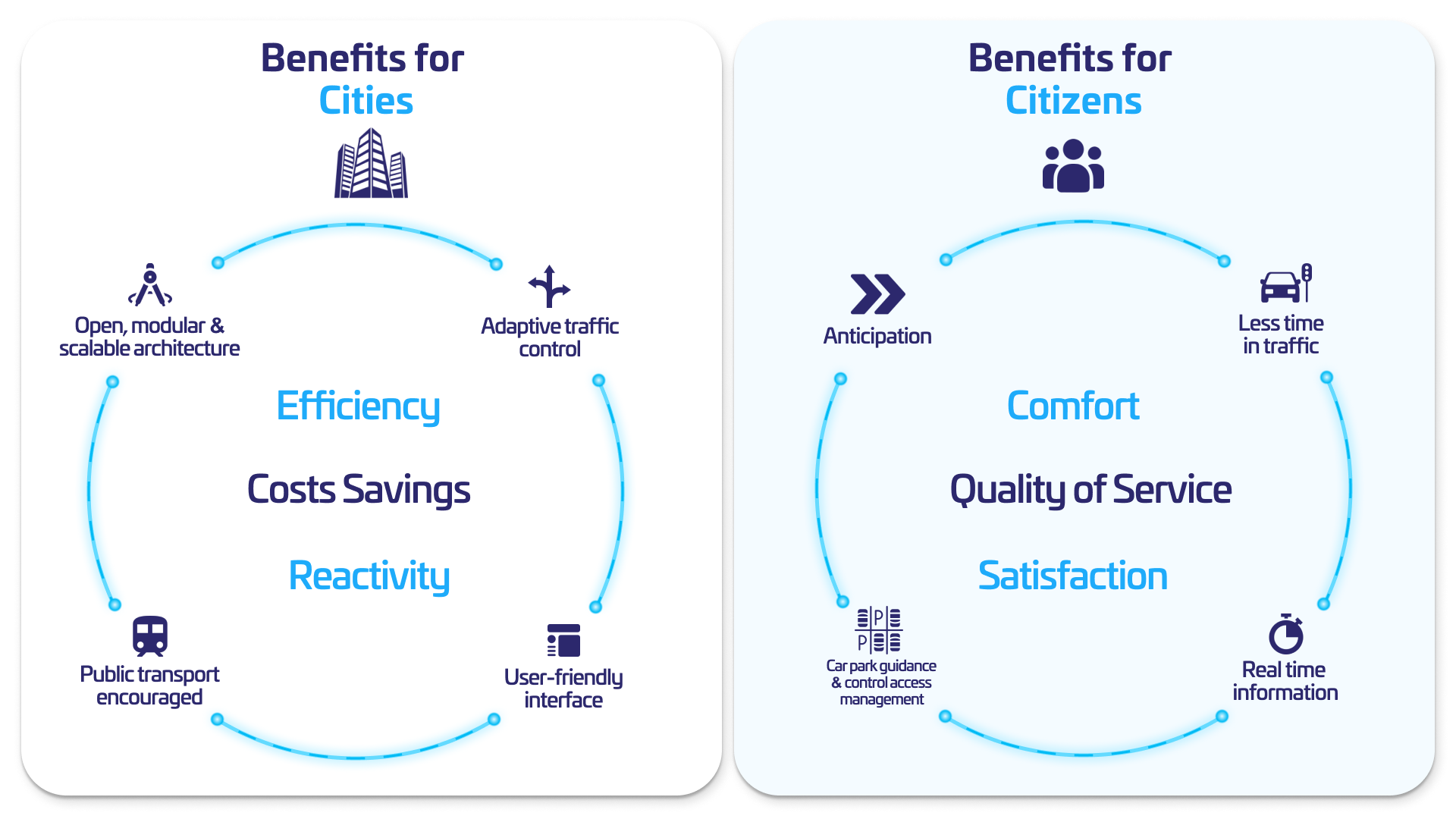 What do we offer: traffic management
SEGUR™ is a field proven traffic management solution that organizes the priority flows in the city for different types of vehicles. The solution configures the traffic lights to predefined circulation patterns and retrieves also real time traffic information to adapt the regulation undergoing. By regulating mobility, the congestion and pollution is reduced.
SEGUR™ helps ensure effective policies toward the following objectives:
Strike a balance between different modes of transport: pedestrians, bicycles, motorcycles, cars and public transport
Provide security, safety and optimum service for transport system users
Maintain the mobility that drives economic development
Reduce urban pollution and congestion caused by motor vehicles
Alongside longer-term solutions such as upgrading public transport systems and introducing city centre road toll systems, high-performance traffic management systems can be crucial to the success of a city planning and transportation policy.