​​​Enabling swift and secure multi-channel Trusted Digital Identities
​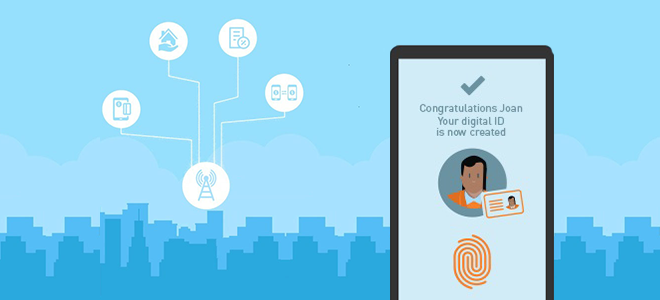 To ensure their position in a future landscape, MNOs, OEMs, and service providers need to claim new territory in the digital market, cut operational costs, and attract new customers.
This can be achieved by establishing seamless and entirely digital customer journeys.
A Trusted digital identity is the key to securing these journeys and to opening up a wealth of access for customers to security-sensitive services.
​What is a Trusted Digital Identity?
To begin with, a digital ID is a technological link between a real entity such as a person and its digital equivalent entities.
It includes a collection of electronically captured and stored identity attributes including biographic and biometric data.
People own many digital identities that consist of an email address and a password to access different online services.
In some cases, such as engaging with media or entertainment, we may access social media using a pseudonym to reveal less about our identity. But when it comes to certain areas, like government services and banking, it's critical that you are who you claim to be: IDs need to be trusted.
A Trusted Digital Identity is created when the information provided has been verified or checked for authenticity.
A trusted digital ID consists of a set of verified attributes (like verified ID documents or biometrics), thus providing a certifiable link between an individual and their digital identity. These attributes may also include verification with third parties such as Government databases, social identity, credit card numbers, or mobile records.
​For MNOs, OEMs, and other enterprises, trusted digital IDs mean smoother digital workflows, faster customer acquisition processes, and consistent customer data.
Operating costs are reduced and the customer experience enhanced.
There's more.
A Trusted Digital Identity can serve as a gateway for subscribers to access multiple security-sensitive services such as mobile money, eGov, and online banking, allowing MNOs to take a lead in these fast-growing sectors.
This is where Thales'Trusted Digital Identity Services Platform comes into play, a one-stop services platform to digitalize mobile subscriber enrollment.
It orchestrates everything needed by Telecom Operators to digitalize customer enrollment, including the capture, verification, and authentication of customer credentials and biometrics.
Drawing on Thales' in-depth experience and expertise in these fields, as well as complementary services from trusted partners worldwide, the platform enables streamlined enrollment, both in-store and online.
As a result, Telecom Operators, OEMs, and other enterprises can accelerate their digitalization strategies, launch new services, fight fraud, and meet regulations.
Trusted Digital Identity services platform to digitalize mobile subscriber enrollment
Passive liveness detection does not require any action to be taken. It's used by Thales ID verification suite and its Live Selfie Verify module for assured user presence during enrollment.
​​How to create a Trusted Digital Identity?​
A trusted digital ID is created by conducting three general steps: capture, verify, digitalize. The details of each step may vary according to the extent of the information the MNO wishes to capture and the regulations they are subject to, for example, around personal data privacy.​ ​​
1. Capture
In-store or remotely, identity attributes are captured. Those attributes are ID documents such as passports, driving licenses, ID cards and also biometrics such as faces. The hardware needed can range from a mobile phone to specialized high-end scanners.
2. Verify
Identity verification aims to verify the authenticity of the end-user ID document and validates if the person is who they claim to be. This may require a combination of solutions, depending on the level of assurance needed.
3. Digitalize
After a match is established between the biometric data and the identity document, a digital ID may be created. Going forward, the user's digital ID can be used to easily log in to the service. The user can gain access by simply presenting the requested biometric attribute, such as their fingerprint.​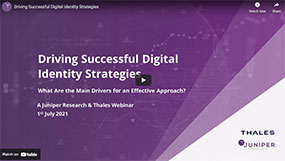 Driving Successful Digital Identity Strategies
This webinar, conducted jointly with Thales, explores the adoption of digital identity verification, the need to orchestrate and the most effective digital identity verification strategies to pursue in the face of changing requirements. The session features a summary of Juniper Research's findings in this market, insight into Thales' solutions, and a wide-ranging roundtable discussion on the topic.
Watch the webinar
Thales Trusted Digital ID Services Platform helps meet consumer requirements for both security and convenience.
This end to end platform of services enables secure and seamless digital enrollment and biometric authentication such as facial and voice matching.
Watch the video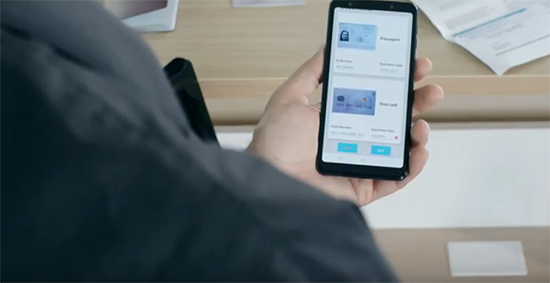 Trusted Digital Identity in-store
Discover a seamless and secure customer experience, from digital enrollment in-store to biometric authentication for service access
Watch the video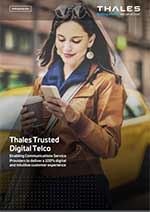 Thales Trusted Digital Telco
Enabling Communications Service Providers to deliver a 100% digital and intuitive customer experience
Read our eBook
Securing the digital customer journey
With increasing demand from consumers and operators to move customer journeys to digital channels, it is vital to ensure the systems enabling this are secure and provide the convenience expected from remote onboarding and support.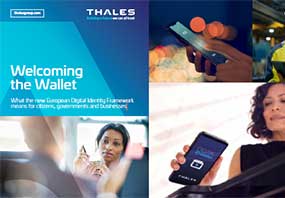 Welcoming the Wallet
What the new European Digital Identity Framework means for citizens, governments and businesses