Mobile operators face an increasing threat from identity fraud, either during customer enrollment or involving SIM swaps and fraudulent online financial transactions. These can result in heavy financial losses and damaged brand reputation.
In addition, operators must comply with national regulations on ID registration when activating new subscriptions.
Thales Identity Verification, part of the Trusted Digital Identity platform, is a comprehensive solution for secure customer enrollment, providing customers with a real-time seamless onboarding experience that minimizes the risk of identity fraud.​ 
Why is robust identity
verification critical for MNOs?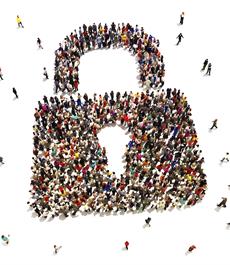 Effective identity verification is key to tackling subscription fraud and its financial consequences. It is also more and more imposed by international and local regulations
Thales identity verification services are designed to help mobile operators verify the identities of customers who sign up for a new SIM card or top-up their accounts. These services can be used to prevent fraud, ensure compliance with local regulations, and improve customer experience.
Our fully automatic Identity Verification Service includes the following:
Identity document verification -

 verifying the authenticity of the document

Customer authentication -

 authenticating the holder as the rightful owner

Risk assessment

 

-

 evaluating the risk linked to a customer through ​​​checks on control lists

ID verification report -

 report generation for audit purposes

Automatic form filling -

 easing customer enrollment and limiting manual errors.

​​​
A multi-channel and flexible service to fit your needs 
Depending on your needs, you can choose the right level of security that best fits your business and opt for either a SaaS or software-based enterprise application.
Flexible level of integration
​You can adapt it to your customer acquisition processes, in-store or remotely, online:
In-store ID verification with the use of scanners,  mobile devices such as smartphones, tablets and self-service kiosks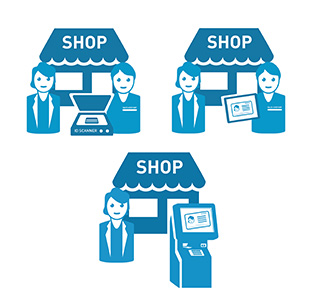 ​
Remote ID verification, online, through a mobile app or web browser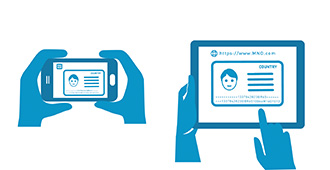 Benefits for operators:
Minimizes Identity fraud, representing millions of euros per year in losses
Guarantees secure management of customers' private data
Easy to integrate – can be run in SaaS mode​
Compliant with increasing security regulations
Reduces operating costs associated with document management
Improves the customer experience and facilitates the enrollment process
Protects your brand reputation
Unrivalled expertise in secure ID documents
An offer which has been deployed in over 40 Document​ Verification projects in the private and public sectors worldwide​
We own one of the  largest ID document databases in the world
We have unmatched expertise in encryption, security and  privacy schemes
Our full-page scanners check millions of documents each year, from passports to IDs 
We work closely with worldwide experts in identity fraud. You can be assured that your solution will include the latest developments in ID security features.
We have strong biometric technology expertise and deployed biometric technology programs in over 35 countries.
Thales is the world's leading provider of secure identity documents for governments (ABI Research 2014 and 2015 studies)  
Thales continues to innovate at the forefront of the ID market. In line with future market trends, the company is placing the emphasis on eGovernment enablement regardless of the device used by citizens - computers, smartphones, tablets and more. Phil Sealy, senior analyst at ABI Research.​​