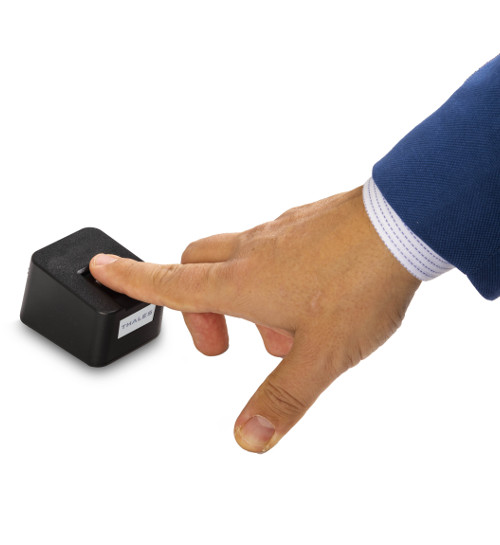 Thales Cogent Single Finger Scanner DactyID20 
User-friendly: Intuitive single fingerprint scanner with step-by-step instructions and instant results
High quality: Designed in Italy for outstanding quality and reliability
Secure: Patented antispoofing technology for liveness detection
Smart card compatible: The portfolio includes a smart card reader model
FBI PIV certified
Fingerprint Sensor: FAP20
iBeta tested: Independent laboratory certification and ISO 30107-3-compliant
Easy integration: MultiScan SDK, multi-OS compatibility, and OEM module available
The Thales Cogent DactyID20 fingerprint scanner is a versatile tool for both verification and authentication in private and public environments.
It supports multiple OS and, as such, can be easily integrated into a range of applications and use cases.
A special illumination system inside the scanner detects whether the finger placed on the prism is live or made from an artificial material.
A second check is carried out by an advanced fake finger detection software algorithm (liveness detection).
There's more.
It includes latent fingerprint and halo removal, avoiding the need to clean the prism after every scan, thus reducing maintenance costs.