Connecting more than 50 million employee users and 2 million partner merchants in 46 countries, Edenred is a leading services and payments platform, providing employee benefit, fleet and mobility, incentive and reward, and corporate payment services.
With more than 850,000 corporate clients around the world, Edenred aims to enhance employee well-being and purchasing power, improve companies' attractiveness and efficiency, and vitalise the employment market and the local economy.
As part of its continuing mission to provide consumers with the ability to use its services digitally and ensure the most convenient end-user experience, Edenred has launched Edenred Pay to enable its clients' to give their employees the convenience of checking their balance in real-time and pay using their smartphone.
After launching the new service in Romania in August 2020, Edenred had already extended it to Austria and Greece in December 2020.
Edenred achieved this thanks to the existing integration between Thales Gemalto Trusted Service Hub (TSH) with Mastercard MDES and its integration of the Thales Gemalto Software development kit (SDK) into the Edenred Pay mobile app.
Edenred Pay enables secure, quick, and convenient mobile payments for all eligible Edenred users.
As part of Thales's TSH digital payment platform, Gemalto TSH-Pay solution enables issuers and wallet providers to launch an independent mobile payment service for cardholders.
Gemalto TSH Pay manages the Edenred card credentials' mobile provisioning – including the Europay Mastercard Visa (EMV) token – to the mobile app, its registration, and its activation.
From this app, it will perform a 'card emulation' to complete an EMV-compliant and highly secure mobile transaction without using a local secure element.
Using Gemalto TSH Pay SDK, Edenred benefits from the highest security level with the lowest footprint on its mobile app. It is the smallest SDK in the field with built-in software protection completely independent from the device.
Edenred integrated Thales Gemalto TSH Pay on Edenred Pay to provide a single common wallet for all countries. It enables Edenred to provide a consistent payment experience tailored to and dynamically configured country-specific requirements such as language, transaction limits, and payment infrastructure.
Edenred can independently launch in each country without all the effort and time restraints of additional development, testing, and approval. This step has been completed at the beginning of the project.
Any user of Edenred's solutions in Romania, Greece, and Austria can access the Edenred Pay app from Google Play Store and Huawei App Gallery. After they download the app, they follow a simple 2-step authentication process of logging-in with their credentials and validating these with a one-time password to give them access to any of Edenred's eligible products, digitalised and ready to pay!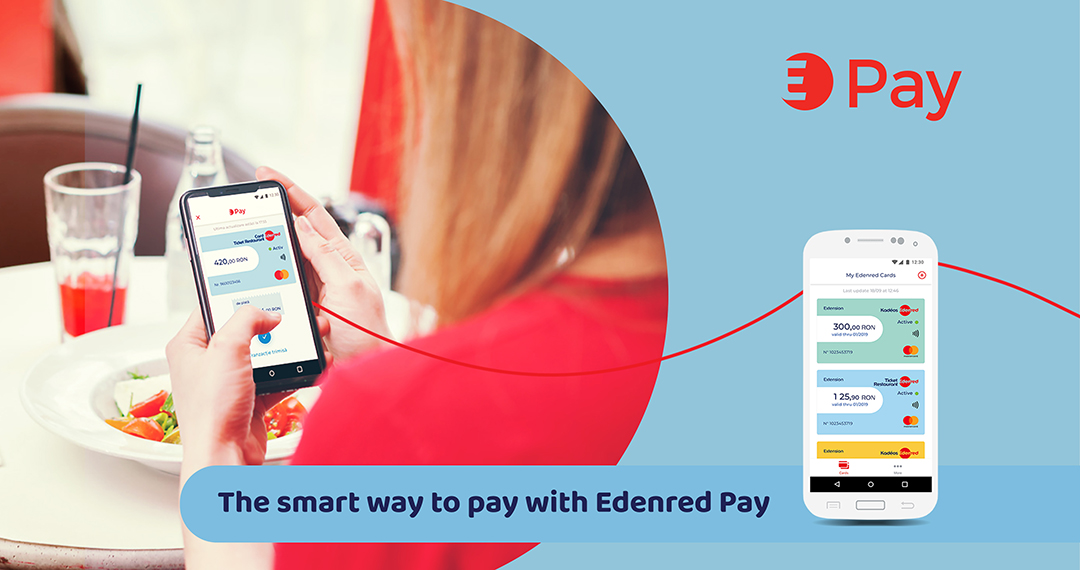 Testimonials 
"The rollout of Edenred Pay is an important milestone for us. Edenred acts as a companion for people at work, providing innovative digital solutions that bring simplicity and convenience to employees when they lunch, dine out or buy gifts, for example. It is critical for us to bring the best possible experience to our users wherever they are. Pablo Rivera Cruz, Group Director for Product Marketing and Innovation from Edenred."
As Edenred's solution provider and being instrumental in furthering their leap towards digitalisation, this has been exceptional for us here at Thales. We immediately understood the wider needs of Edenred to deliver an effortless way of paying digitally and extend this to a multiple-country deployment. It shows how scalable our technology is and exemplifies our superiority and leading position in the digital payments market.                        François Chaffard, SVP Banking and Payments, Thales Group."