​​​​​

​NFC, mobile apps and smart event platforms bring peak performance to stadiums
Whether you're a rugby follower, a soccer supporter or a football fan, very few things can rival the excitement of being part of the crowd watching a great match at a top stadium. 
But you know the story.
Sell-out arenas crammed with tens of thousands of spectators can be the worst experience ever if you have to endure long queues to get into these venues or to buy refreshments while you're there.
And it's not just spectators that have their day marred when things are less than ideal. Stadium operators face having to deal with massive headaches such as cash handling, crowd control and hooliganism. 
It doesn't have to be this way.
With the right technology in place, security, revenue per seat and visitor insight can be radically improved, with queues becoming a thing of the past.
Thales' NFC technology, mobile apps and smart event platforms are the backbone of its Gemalto Smart Event Platform (ASEP), which bundles: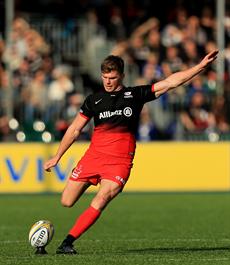 ID ticketing and access control
​On-scheme (EMV) or off-scheme payments
Transport operator applications
Social media credentials for improved user experience
Real-time data gathering and analysis
Mobile marketing
And much more – with new features constantly being developed.
Ready?
​
An ordinary season ticket... but smart 
The ability to enrol all season ticket holders into a smart event program is a real win-win-win situation for operators and fans alike:
Queues are cut,
Attendance overview is improved,
Sales are quicker,
and brand-engaging activities – such as discounts at certain merchants and promotional competitions – are enabled.

 ​
Equipped with an NFC wristband, every season ticket holder enjoys fast-track access and swift cashless payments.
Mobile apps provide them with everything from balance checking and VIP lounge access to half-time pre-ordering and seat locating, meaning that you can deliver a much more engaging experience to your most important fans at every home game. 
Thales's ASEP (

Gemalto Smart Event Platform)

Thales' combination of world-leading NFC technology and a dedicated back-end platform system, ASEP:
Enhances the customer experience at live events
Builds revenue – both new and from existing income streams
Develops audience engagement and loyalty
Ensures security and on-site safety
Ensures the transparency of all financial transactions at your venue
Boosts the value of your venue when supporting brand partners.
 It can even run on-scheme and off-scheme pre-paid payments in parallel.
This allows teams to keep more of their match-day revenue with their own secure closed-loop payment system running inside the stadium while allowing their fans to carry out ordinary contactless EMV transactions at any NFC-ready retailer outside. 
The Gemalto Smart Event Platform has already been deployed with great success at multiple stadiums and venues around Europe, including at the UK's Saracens Rugby Club.
Thales has also worked with some of the world's leading payments schemes and financial institutions to roll out engaging products to support sponsored events. ​
Smart and cashless events to be the norm
The years to come are set to be the real breakthrough years for smart event technology and cashless stadiums globally.
Talk to Thales to find out how you can join the growing band of events venues of the future.