Classified as Unmanned Aircraft Vehicles (UAVs), commercial drones operate in a variety of applications and remote fields to constantly improve business efficiency.
The FAA (US Federal Aviation Administration) forecasts that by 2021, the non-hobbyist fleet will most likely be ten times larger than it was in 2016.
As the use of drones currently expands, cybersecurity concerns are raising and addressed by public authorities, to ensure citizen safety and the security of our skies.
Trusted Remote ID for Drones
Drone security issues have already been reported and include collision risks, drone hacking or privacy concerns to mention but a few.
In the current context, governmental agencies such as the FAA in the US or the European Union Aviation Agency (EASA) are busy preparing new regulations.
The first challenge to be addressed is the implementation of remote identification, or e-identification - stated in the EASA´s U-space programme as one of the foundation services. 
Remote identification shall ensure that a flying drone can provide unique identification attributes to other parties, anytime, allowing its secure authentication.
The Thales DroneConnect solution supports governmental agencies, as it includes a dedicated Trusted Remote ID, providing: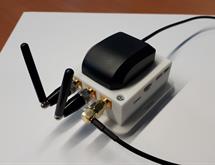 Seamless and secure registration mechanisms for drones and pilots
Trusted drone tracking and identification, including high availability communication, cybersecurity and geofencing capabilities
The Thales Trusted Remote ID securely identifies both pilots and drones through expert biometrics, such as facial recognition or liveness detection. 
The advanced encryption tools that Thales leverage enable the generation and provisioning of unique and diversified digital IDs for each drone.
These are securely stored into the roots of drones´ infrastructure, together with pre-defined pilot and mission information, to ensure that drones follow attributed paths of operation.
The Thales DroneConnect Solution
Thales offers a global solution - DroneConnect - to Identify, Connect and Secure drones, and ultimately bring trust to the commercial drone ecosystem. Watch the animation below to learn more:
DroneConnect enables three key pillars:
Identify Pilots & Drones - Thales Trusted Remote Identification (ID) solution helps identify drones and link them to their registered pilot (as a car license plate would link a car to its registered driver).
Connect Drones seamlessly and securely to cellular networks, through Thales IoT connectivity Modules, eSIM as well as the eSIM connectivity management platform. Although the solution works with a mobile network, it can also rely on SatCom technology in a specific operational context. For Direct Remote Identification, DroneConnect will comply with the US and European on-definition specification (such as WiFi or Bluetooth for example).
Secure sensitive data inside drones, in the cloud and in motion: Thales HSM-based encryption mechanisms leverage pre-embedded IDs and encryption keys to digitally sign all messages and encrypt the data at all levels of the ecosystem. This ensures that the data is kept away from illegitimate hands and can´t be manipulated on the way to external platforms.   
DroneConnect will create a trusted channel for secure authentication and flight authorization, enabling authorities, users and the general public to trust that:
Every drone in the sky...
is authorized to be there
is securely tracked and monitored
is safe from being hacked
leaves a full record of everything it does
DroneConnect also supports many other features, such as:
C2 control link via LTE, Geocasing and Geofencing support, Mission management support (video streamline via LTE, real-time data transfer,...), Private tracking, On-demand connectivity (cellular smart connectivity swap from one network to a second for coverage optimization).
The solution is already used in 2 SESAR programs: USIS and Geosafe.
A variety of Drone Applications
There are many applications where commercial drones can be used.
Drone security is required for all of them. In many countries, drone connectivity will be done via GSM networks to Unmanned Traffic Management (UTM) platforms on the ground. To ensure drone control and safe flights, UTM platforms will help manage traffic at low altitudes.
UTM platforms can be managed by drone operators, under the supervision of governments or by civil aviation.​
Drone applications can include:​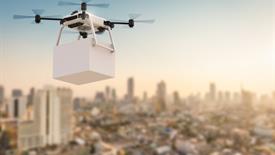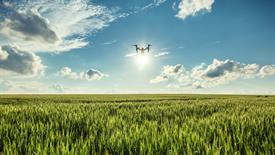 ​Drones offer a cost-effective way to monitor crops to improve management and yields. Drone cameras and infrared sensors can evaluate crop health, allowing farmers to respond with fertilizer or insecticide treatments.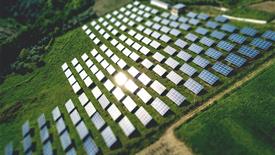 Drones can provide high-quality, real-time visual inspection and thermal readings of power lines, oil and gas pipelines, transmission towers, solar arrays, wind turbines and nuclear installations, allowing inspection teams to remain at a safe distance.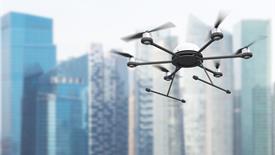 Drones can provide a high-quality, real-time visual inspection of all types of construction, including buildings and bridges, keeping inspection teams safe. In addition to this, small drones that can access tricky areas can provide a new level of detail to improve performance.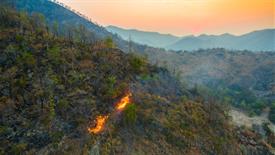 Public safety drones can provide an aerial view to rescuing operations so teams can quickly and safely evaluate emergencies. They are invaluable for search and rescue teams, firefighting, disaster response efforts, and law enforcement.
​​
Insights from the field
We asked a few experts about their vision of the commercial drone industry and the critical elements for a successful commercial roll-out, which includes drone cybersecurity, safety and privacy requirements.​​​
​​ ​​​
​
​​Seven key factors to enable the drone ecosystem
Thales' solutions portfolio creates trust in the commercial drone industry for everyone involved, including drone manufacturers, operators, and public authorities. 
​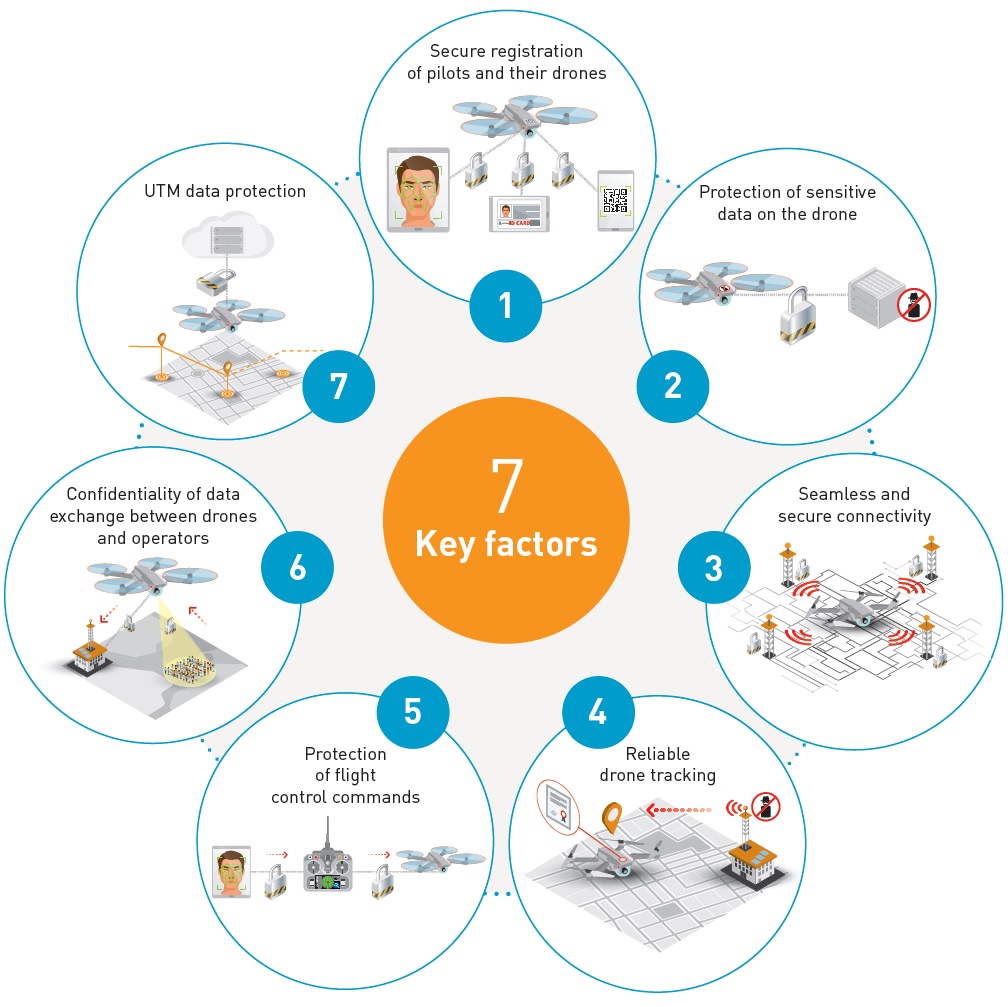 ​
Drone regulations
All examples above show the need for a robust regulatory framework to secure the use of commercial drones.
Drone regulations are being introduced in Europe, while some are already in effect in the US with the Federal Aviation Administration (FAA).
In many countries, some categories of commercial drones will be connected via GSM networks to unmanned traffic management (UTM) platforms, or ground stations.
These will be sending and receiving a range of sensitive data, including telemetry, flight plan updates, or command and control data.
Those UTM platforms will allow regulations to be implemented to enable safe, secure and efficient low-altitude operations.
They cover the full flight lifecycle from before operations, during flight, and after completion for full traceability.
​Drone manufacturers and drone operators need to protect their assets and services, whereas public authorities need to ensure citizen safety and law enforcement.
This ecosystem needs trust at every stage, from drone manufacturing and deployment through to flights and post operations.
Gemalto's solutions portfolio creates trust in the commercial industry for everyone involved, including drone manufacturers, operators, and public authorities.
Gemalto solutions allow you to:
Connect drones seamlessly to cellular networks, in all countries
Secure existing communication channels between the ground stations and the drones

Using Mobile Networks to Coordinate Unmanned Aircraft Traffic
Mobile Network Operators have a key role in supporting unmanned air traffic management for the commercial drone industry. In particular, cellular connectivity is the key enabler for beyond-visual-line of-sight use of commercial drones.
Find out more with the latest GSMA report