We believe in a safer and more sustainable world where everyone has access to a secure, trusted identity.
To support this vision, Thales delivers identity and biometric solutions to governments, public authorities, and private entities in civil identity and public security.
We do this by providing highly secure documents, such as passports, ID cards, driver's licenses, etc., at the heart of identity schemes.
We also provide solutions for verifying people's identities, for example, when they cross borders and enrolling them in national registers. Both of these are built on our expertise in biometrics.
And, as governments go through a digital transformation, we support them by delivering secure, convenient, and feature-proof mobile identity, digital identity wallet, platform, and services.
We also address public security and law enforcement challenges by offering the latest in criminal forensics and real-time facial recognition.
Our identity and biometric solutions for Government are sold by Thales, our Digital Security business.
For a secure and simple digital onboarding experience
Thales Gemalto Identity Document Verification SaaS Solution
Read the brochure
Latest Biometric & Identity Solutions Articles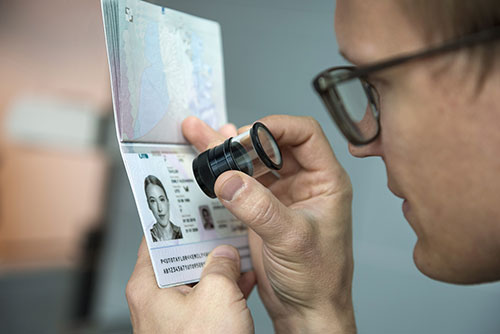 Thales Secure Documents - Forensics Partnership Program
Partnering with Government Forensic Experts
Over many years, Thales has developed strong partnerships with forensic experts working for governments worldwide. As part of this process, we organise regular visits to our R&D lab, to share on-going developments with customers. 
Learn more about our Forensics Partnership Program