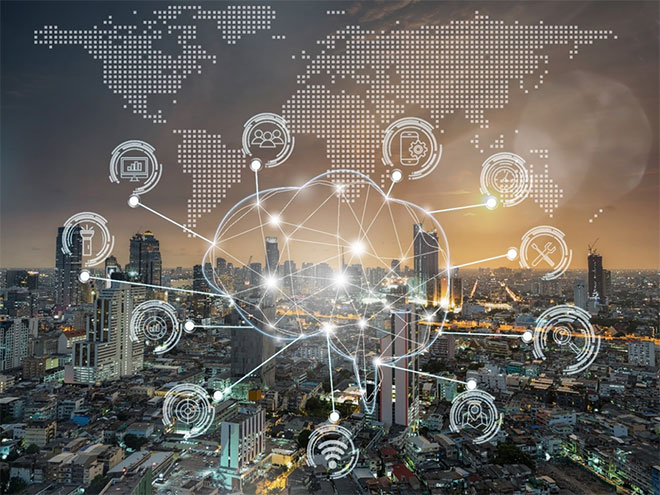 Real-time analytics, driven by AI (Artificial Intelligence) and machine learning, is a game-changer for improving customer experience, reducing costs, generating new revenue and achieving the scale and security demanded by 5G and the Internet of Things (IoT).
Reflecting this, we now offer advanced AI analytics, enabling Mobile Network Operators (MNOs) and Mobile Service Providers to dramatically boost the value derived from their data and networks. 

2018 Global Big Data Analytics - Customer Value Leadership Award
Frost & Sullivan best practices research
Download the whitepaper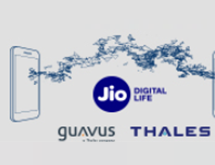 Jio and Guavus Partner on AI-powered Analytics
Reliance Jio, the world's largest mobile data network operator to use Guavus solutions to deliver a superior customer experience and intelligent automation.
Read more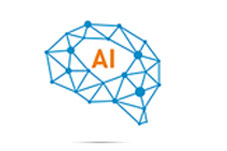 Podcast: Jio case study
How Guavus, a Thales company and Jio are working together to help Jio analyze the massive amount of data created on its network. Raghuram Velega, Jio's VP of big data and analytics talks about this partnership and how the carrier intends to use machine learning and analytics to scale, improve its service and keep up with rival operators.
More information

2018 Global Big Data Analytics - Customer Value Leadership Award
Frost & Sullivan best practices research
Download the whitepaper
Powered by Guavus, a global pioneer in this field, these new capabilities serve to complete a comprehensive product portfolio.
Our end-to-end solutions ensure MNOs and OEMs can collect securely their data and, with real-time big data analytics, correlate, and analyze their network information.  
Our integrated approach is built around a three-step process:
Collecting data from multiple sources and sensors
Analyzing it - aggregating relevant data and detecting patterns
Making strategic decisions, based on real-time insights provided 
Crucially, this allows MNOs, OEMs and Mobile Service Providers to consistently learn the right lessons from their data, automate manual procedures, reduce costs and anticipate network behavior.
There's more.
AI and big data analytics deliver a contextual understanding of individual customer journeys, enabling personalization of the end-user experience. 
AI and real-time big data analytics also accelerate digital transformation. In particular, this includes the deployment of eSIM and 5G and preparation for the next generation of IoT.
MNOs, OEMs and Mobile Service Providers further benefit from a dramatic improvement in customer experience (measured by Net Promoter Score), and stronger control over operating expenditures in the dynamic environment created by rapid network evolution. 
Guavus portfolio of applications at a glance 
MRX: marketing insights with marketing analytics
With consumers demanding personalized products and services, it has never been more important to understand individual subscribers – and respond effectively to their personal preferences. That means going beyond crude demographics, whilst still respecting subscriber privacy and regulations such as GDPR.
Discover how Guavus' Marketing Insight Portfolio (MRX) offers service providers a true 360° perspective, enabling the right products and services to be matched to the right subscribers, at just the right time. 
Alarm IQ: smart network alarm management
Managing millions of alarms every day is a fact of life for Network Operations Centers (NOCs). To deal with the overwhelming volume, NOCs typically apply time-consuming, manually updated, static rules and filters.
However, these crude suppression techniques often overlook alarms that may appear innocuous in isolation, but are meaningful in the context of other such alerts. What's more, they are ill-suited to dynamic service provider environments.
Guavus-powered alarm management solution, Alarm IQ, automatically identifies and prioritizes the alarms that matter. The mean time required to understand and resolve service-critical issues is reduced dramatically.
Live Ops: real-time detection of service anomalies
Increasingly, Customer Experience (CEX) is the product. But consider this: over half of customers who experience issues do not even contact service and support teams. At the same time, achieving a first time fix has an extremely positive impact on the willingness of a subscriber to recommend your service.
Guavus Live Ops solution identifies service delivery issues in real time, enabling targeted and actionable alerts, and faster service restoration.  
Smart care analytics: enhancing customer care with machine learning
Empowering customers and service agents with relevant, real-time information is vital to optimize the user experience and reduce the volume of support requests. Well informed customer care teams are also far better equipped to identify issues quickly, and deliver a more personalized and engaging response.
By applying machine learning to massive sets of cross-functional events and data, our Guavus-powered Smart Care portfolio puts customer enquiries into their proper context. As a result, increased satisfaction is combined with lower operating costs. 
Effective tethering
Today, tethering is used to share mobile connections between numerous devices, with methods including USB, Wi-Fi and Bluetooth.
To maintain efficiency, operators control access by limiting either the amount of data available per plan, or the number of machines that can be tethered.
The result?
Users inevitably try to circumvent such rules, creating the potential for revenue and security issues.
In response, Guavus effective tethering detection supports the continuous monitoring of subscribers' traffic patterns, personalization of offers, and dynamic, on-the-fly customer segmentation and targeting.
More about Guavus comprehensive AI and big data analytics portfolio