​​​What is an eSIM?
The embedded SIM (also called eSIM or eUICC) is a new secure element designed to remotely manage multiple mobile network operator subscriptions and be compliant​ with GSMA's Remote SIM Provisioning​.
Available in various form factors, either plugged-in or soldered, the eSIM is easy to integrate with any device and offers many benefits.
​Thales has developed a full range of subscription eSIM management services to handle the embedded SIM during the entire life cycle of the device.
The main devices that support eSIM are Apple's iPad Pro, Apple Watch (Series 3, 4, 5), iPhone (XS, XS Max, XR, 11, 11 Pro, Pro Max until the latest models), Google's Pixel 2, 3, 3 XL, 4, 4 XL versions), Samsung S20 series, Motorola Razr, Oppo Watch, as well as Windows 10-powered, connected PCs.
To date, 200 mobile carriers in more than 80 countries offer eSIM consumer services.
The embedded UICC is expected to reach over 875 million shipments by 2024 for both Consumer and M2M markets(source: ABI Research, January 2020).
​Thales, the world's leader in eSIM connectivity management  
In July 2019, independent global industry analysis firm Counterpoint recognized Thales as the world's leading provider in both hardware-based eSIM (i.e. eUICC) and eSIM management solutions.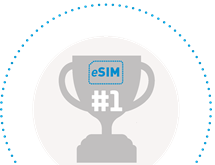 This is made possible thanks to key tangible elements:
- Building a chain of trust in 5G networks thanks to the launch of the world's first 5G SIM and 5G eSIM.
Largest research and development teams for SIM and eSIM-related technologies
 
Leading contributor to the eSIM standardization & interoperability (e.g. GSMA's Remote Provisioning Architecture for Embedded UICC specifications)
 
Broadest portfolio of state-of-the-art GSMA-compliant eSIM solutions -and the only company with full certification with live operation for all eSIM solutions (as of Octobre 2019):

- Subscription Manager Data Preparation (SM-DP)
- Subscription Manager Secure Routing (SM-SR)
- Subscription Manager Data Preparation for Consumer (SM-DP+)
- Subscription Manager (Root) Discovery Service (SM-DS)
- Data Centre Operation & Management (DCO&M)
- eSIM orchestration
- Effortless initial mobile connectivity (Thales Instant Connect)
 

Most significant number of GSMA security accredited sites for eSIM production and eSIM management (i.e., 9 SAS accredited sites, as of October 2019)
 
The GSMA's Security Accreditation Scheme (SAS) enables mobile operators to assess the security of their UICC / SIM and eUICC / eSIM suppliers, as well as of their eUICC subscription management service providers.
 
The largest number of customers and partners:
- Largest eSIM customer and eSIM partner footprint: 200 eSIM management platforms and counting, awarded by mobile operators, operator alliances, MVNOs, automotive markers, and OEMs across all continents (e.g., AT&T, Huawei, Telefónica Group, Vodafone Group, Bridge Alliance, GigSky...)
- eSIM partnerships in place with chipset maker Qualcomm Technologies, BSS vendor Amdocs and computer operating system makers Microsoft
- Undisputed leader in the telecom market, working with nearly 450 MNOs worldwide: Thales has the most extensive base of SIM customers, and over-the-air MNO subscription profiles (300+ references worldwide) and device management (100 references worldwide)
 
Leading the eSIM innovation landscape

- Paving the way to iSIM / integrated SIM, in particular, thanks to a partnership with Qualcomm
- Paving the way to disruptive bootstrap eSIM connectivity thanks to multi-awarded Thales Instant Connect innovation



Strong local support and testing capabilities with a global footprint of technical consultants 
 
Highly secure products to protect mobile network operator assets and prevent fraud on devices
Unique expertise on the market in the deployment of critical business solutions worldwide (e.g., worldwide datacenter policy, high availability and high scalability, etc.)​​​
Juniper Research grants Thales Instant Connect a Future Digital Award for Technology and Innovation 2019

eSIM management explained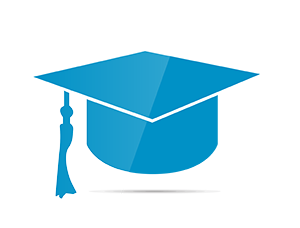 IoT essentials & consumer eSIM training
Ensure you understand the key factors when deploying your eSIM & Remote Subscription Management solutions.
Training agenda